Invest Today For A Better Tomorrow!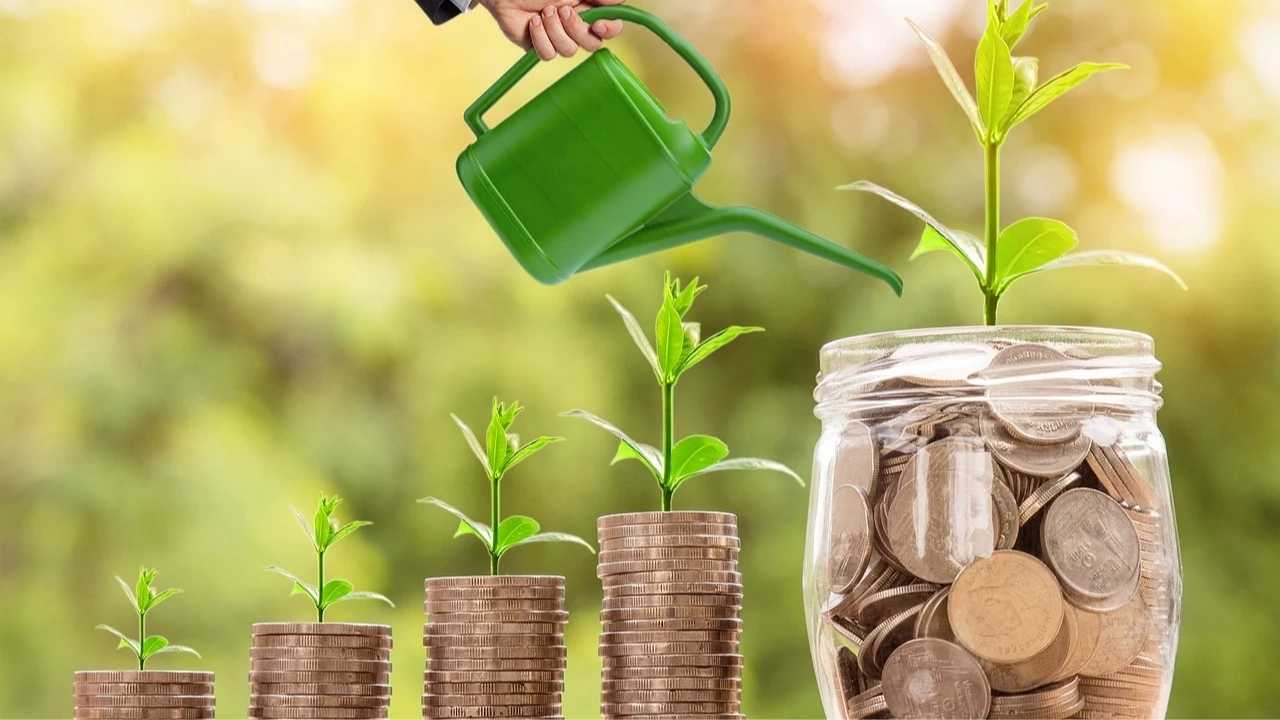 Investing is an important aspect of securing your financial future. It's something that every individual should be doing, but many avoid it for one reason or another. In this post, however, we hope to encourage you to get started with your very own investment portfolio.
Whether you have a lot of money to invest or just a little bit, this blog will show you how to get it all started. You can start small and grow from there once you've become more comfortable with the idea of investing in a good investment plan.
Investing is described by many as one of the more complex concepts to understand. Nevertheless, we think that investing is very simple. The goal is to choose a best investment plan for the future that will benefit you in some way or another.
That being said, this article helps you understand the importance of investments and explore various investment avenues available at your disposal. Therefore, grab your favorite drink and read on if you want to grow prosperous.
Why Is It Crucial to Make Financial Investments for a Bright Future? 
 1. Beat The Hell Out of Inflation 
 If you don't invest and grow your money, it will lose value over time. Inflation is the general increase in prices that happens every year as well as the decline in the purchasing power of your money. The rate of inflation may vary based on several circumstances.
If you invest your money and earn a rate of return of 7% on average, then you'll stay way ahead of inflation and will be able to reinvest that extra growth into your principal. This allows you to tackle the growing expenses and keep the value of your money relevant as per the market.
2. Build Wealth for Your Future 
 There are a hundred and one ways to invest and grow your money. If you're serious about building wealth, create an investment plan that suits you and your goals. You should think about getting an investment plan because it's the only proven way to grow your money.
3. Retire Early and Enjoy Life 
 The more you invest the more you'll be able to take advantage of compound interest. Compound interest happens when your money earns interest on top of the interest that it has made in previous periods, which helps you accumulate a significant amount of money over time.
To have enough money to retire, you need to make your money work for you by saving your capital in an investment plan.
4. Evade Taxes for Good 
 The most prominent benefit of investing your capital in an investment plan is the ability to evade taxes and enjoy rebates. Certain investment plans provide you with tax benefits as per the various sections of the Income Tax Act of India, 1961.
Rich people stay on the top by saving taxes, not by working a 9-5 for their entire life. There are several ways you can save money on taxes and the sooner you invest, the earlier you will be able to identify the opportunities to pay minimal taxes.
5. Meet Your Financial Aspirations Faster 
 Consider your current financial situation and identify which goals you need to reach in the next ten years. By investing your money in an investment plan, you can increase the likelihood of reaching that goal in a defined timeframe. You can also diversify your portfolio check this Motley Fool review and grow your money 5x more.
Investment Opportunities Available in India 
 1. Stocks
Stocks are considered the best way to invest for the future since you get to take part in a company's growth. Companies offer stocks for sale on the stock exchange, so you can buy and sell them there. However, it requires a steep learning curve to be able to make profits out of the stock market.
2. Mutual Funds
A mutual fund is a flexible financial vehicle where you can start and stop investing according to your choice. And when you redeem an investment from a mutual fund, the money is put back in your bank account immediately.
3. Public Provident Fund
PPF is a safer long-term investment that helps you save on taxes while building a retirement corpus. However, if you're looking for high short-term returns, PPF might not be the best choice. It comes with a lock-in period of 15 years.
Best Investment Plan in India
 Now when you know about the importance of investments and some of the opportunities available in India, let's take a look at the best investment plan in India to help you get started:
Bajaj Allianz Future Gain
Bajaj Allianz Future Gain allows you to make the most of your ULIP by maximizing the percentage of your premium invested in the market. It also provides flexibility by allowing unlimited switches. Additionally, this tax-efficient component enables you to save money on taxes as well.
2. Canara HSBC Oriental Bank Of Commerce Invest 4G
Superb flexibility and attractive returns make the Invest 4G an ideal investment option for your growing family. The Invest 4G offers you complete control over your savings and insurance needs. It is a non-participating policy which means that the insurer will not take part in the profits.
3. Aviva iGrowth
The AVIVA iGrowth plan appeals to people who want to earn money through investments, but also want to ensure that they don't end up without sufficient financial support in the event of an emergency without adequate cover.
The Takeaway 
While it's natural to want to spend, there are times when it makes sense to save. If you're looking for a way to invest in your future, look into what is available and choose the form that works best for your situation. This will help you make sure that if something happens in the future, you will be able to handle it without any issues.
Deciding to invest your money for a better future is important, but putting that plan into action can be tricky. With so many investment plans, it's hard to know where to start. We've provided you with some tips on how to find a suitable investment strategy.
Subscribe to Our Latest Newsletter
To Read Our Exclusive Content, Sign up Now.
$5/Monthly, $50/Yearly