India Becomes World's Third-Largest Auto Market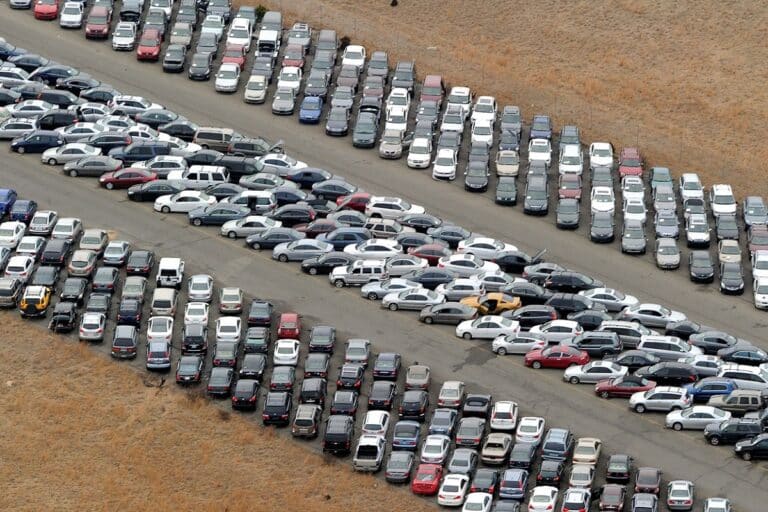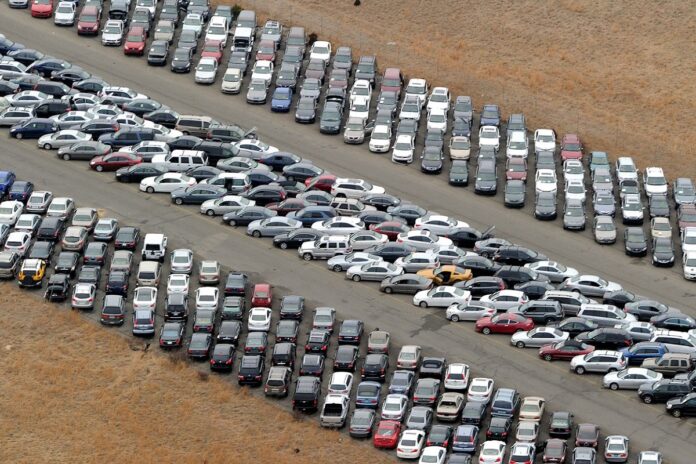 A report by Nikkei Asia says that India sold at least 4.25 million new cars, which is more than the 4.2 million cars that were sold in Japan. India's automobile market was made up of two-wheelers (76% of the market) and passenger cars (17.4% of the market). Small and medium-sized cars make up most of the sales of cars for people.
According to the most recent numbers from the auto industry, India sold more cars than Japan in 2022. This put India becomes third-largest auto industry for the first time.
A recent report by Nikkei Asia said that India sold at least 4.25 million new cars. Which is more than the 4.2 million cars that were sold in Japan.
The Society of Indian Automobile Manufacturers says that 4.13 million new cars were sold in India from January to November 2022. (SIAM). When the sales numbers for December are added. Which India's largest car company, Maruti Suzuki, did on January 1. The number goes up to almost 4.25 million units.
Comparatively, in Japan, 4.20 million vehicles were sold last year, down 5.6 percent from 2021. According to data from the Japan Automobile Dealers Association and the Japan Light Motor Vehicle and Motorcycle Association.
Moneycontrol could not check the report on its own.
The report also said that India's sales volume is likely to go up even more when the pending fourth-quarter sales figures for commercial vehicles and Tata Motors and other automakers' year-end results are added.
With 26.27 million cars sold, China stayed at the top of the global auto market in 2021. The US stayed in second place with 15.4 million vehicles, and Japan was in third place with 4.44 million vehicles.
#India 🇮🇳 overtook #Japan 🇯🇵 to become world's third largest #Automobile 🚘 market in 2022 for the first time, according to #Nikkei Asia report.

Follow @millichroniclehttps://t.co/mbTzpvW0eO

— Zahack Tanvir – ضحاك تنوير (@zahacktanvir) January 8, 2023
Nikkei Asia also said that India's car market has "changed" over the past few years. In 2018, about 4.4 million cars were sold, but the number dropped below 4 million in 2019. This was mostly because of the credit crunch that hit the nonbank sector that year.
When the COVID pandemic caused a nationwide lockdown in 2020, car sales dropped even more than the 3 million-unit mark. In 2021, sales went back up to close to 4 million units. But the lack of automotive chips slowed growth, the report said.
In India last year, petrol-powered vehicles, including hybrids, made up the majority of new car sales. Nikkei Asia said, adding that electric vehicles hardly have a presence. People think that cars for the Indian market will have fewer semiconductors than cars for more developed economies.
In 2022, the chip crisis in cars started to get better, which set the stage for a comeback. Last year, sales went up for Maruti Suzuki, Tata Motors, and other Indian automakers.
Also, India's auto sales were slow in December because it was a seasonally weak quarter. Brokerages expect the PV segment to grow faster in the next quarter, Q4FY23, because of this. LKP Securities said that it thinks the fourth and final quarter of the year will see stronger growth in the PV segment. As the chip shortage problem gets better and new ICE and EV models are released. "The fourth quarter is also a good time of year. Two-wheelers shall further gain strength on the low base of last year.  EV launches and good monsoon leading to better rural demand on the back of solid Rabi crop," adding, "We remain positive on the entire automobile sector."
Similarly, providing its top picks in auto stocks, IDBI Capital stated, Mahindra & Mahindra is well positioned to address the turnaround in the Indian PV market, and new launches of two-wheeler (2W) players are expected to perform in 2023. Sona Comstar is expected to benefit from growth momentum in the EV industry.
"The numbers for Light vehicles have not yet been updated to reflect reality. But we know that for the past two years, the market has been driven by supply. Even though demand has been high. We expect Japan and India to be neck and neck in this race again in 2023 "S&P Global Mobility Associate Director Gaurav Vangaal put it this way.
India is home to 1.4 billion people. And its population is expected to grow until the early 2060s when it will pass China's. Nikkei Asia said that incomes are also going up.
Euromonitor, a British research firm, says that only 8.5% of Indian households will own a passenger vehicle in 2021. This is because the population is growing so fast. giving sales a lot of room to grow. In order to do that, the government led by Narendra Modi has started subsidizing electric vehicles (EVs) despite having a trade deficit because of oil imports.
The report also said that the omicron epidemic and the lockdowns in China hurt production a lot. It makes it hard for automakers to keep up with demand.
Nikkei Asia says that Japan's auto sales hit an all-time high of 7.77 million units in 1990. Since then, sales have dropped by nearly half, which means that 1990 was the peak. It also said that the country's falling population makes it unlikely. That sales will pick up significantly in the near future.