How to Uninstall Spotify on Mac Forever – Tutorial and Tips
Listen to the Podcast:
Master the process of uninstalling Spotify on Mac with our easy-to-follow guide on how to uninstall Spotify on Mac. Learn step-by-step methods, tips, and troubleshooting solutions to quickly remove the app and free up valuable storage space on your Mac device.
It should be noted that Spotify is a widely used platform for listening to all kinds of music, and not only that, you can also enjoy audiobooks and podcasts. But, there are several platforms in which we can listen to music, which has become an excellent competition for Spotify. Therefore, if you already enjoyed this App and planned to delete it for various reasons, such as freeing up space on your Mac or other reasons.
Next, all the information regarding this topic will be mentioned, including the easy and safe way to uninstall it on your Mac.
How to Uninstall Spotify on Mac: Prerequisite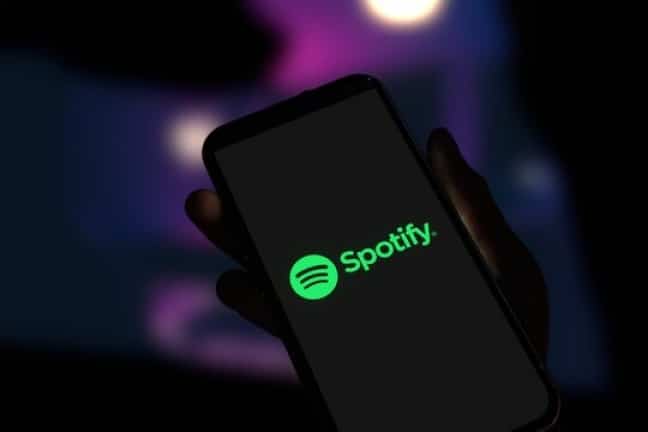 First, Spotify is an App that you can use on any device, which can be used in the standard version, and you can pay for the Premium version. This platform is handy for listening to music and de-stressing at any time of our day.
But like any standard application, this can also present problems or inconveniences. As a result, the system presents different errors when the App is installed, different messages indicate strange failures, and they do not let us enter. Likewise, it shows failures when playing a song, which is usually annoying.
On the other hand, other ways to listen to music completely free from our computer can make it more comfortable for some users.
Related Read: How to Use Spotify Blend
To see where the downloaded songs are saved on your PC, you must move them before deleting the App.
How to Uninstall Spotify on Mac: Complete Process
If you decide to delete the application to stop using it, you should first cancel your subscription and unsubscribe from the application.
Next, it is necessary to exit the application to make them select the 'Go' button, then select where it says 'Utilities' Once here, select 'Activity Monitor.' In this area, select Spotify and click where it says 'Exit process.'
Then enter the Mac Finder, where you will have to select the applications folder; in it, you will have to select the 'Spotify' folder. Once here, select right-click from the 'Spotify' area and click on 'Move to Trash.' 
Also, you can do it another way: by entering the App Store and deleting it from the Launchpad; this is only possible if you download the application from this medium.
Then you need to delete several files associated with this application. To do so, press the commands with the help of your keyboard Command+Shift+G. Later a new window will open in this. We will introduce ~/Library/. To enter the Library folder, you must enter the name 'Spotify' in each of the commands you would enter.
Then all the folders related to this one must be moved to the trash. Once this is done, you will only have to empty your trash.
Troubleshooting
If, when uninstalling, you notice that the process does not allow you to do so, you will have to review certain aspects. To those above, it is necessary to exit the application before uninstalling it to prevent it from running in the background, which will not allow us to delete it. That is why it tried to close it correctly before.
In the same way, if we see that by performing this function, we still cannot eliminate it, it is necessary to make a more appropriate option. Help from another application that is perfect for safely removing any App called PowerMyMac uninstaller. It is clear that the first thing we must do is download this application from the official page of 'imymac'. When having it installed on our Mac, you must enter it.
Then, we will be able to observe the state of our Mac, where you can control the performance and the space it takes up. Next, you will have to choose the 'Uninstall' option on the main screen; in this part, you will have to wait for the platform to scan your Mac to find the applications it has. Therefore, to do so, we must select the 'Scan' button and wait for it to complete.
Once finished, you will see the application where choosing 'Spotify' is necessary. When entering the part of the section, click on the application files that you want to delete or give where it says 'Select all' if you wish. Next, selecting the 'Clean' button at the bottom is necessary; doing so will delete Spotify and the selected items.
Is it possible to reinstall Spotify on a Mac device after deleting it?
If possible, once you have deleted all the Spotify folders, you need to reopen 'Finder,' where you will access the applications section. In the search menu, type Spotify and drag it to the trash, then download and install the app again from the options or the App Store.
Final Words
It's easy to uninstall Spotify from your Mac, which helps you keep track of your device's storage and applications. By following the step-by-step instructions, you can easily get rid of the app and give your Mac more space.
Don't forget to save this guide to your bookmarks or send it to friends who might find it helpful. Explore our website for more tech tips and solutions, and stay up-to-date on the newest ways to get the most out of your Mac.
Subscribe to Our Latest Newsletter
To Read Our Exclusive Content, Sign up Now.
$5/Monthly, $50/Yearly