3 Ways to Stand Out in Your Industry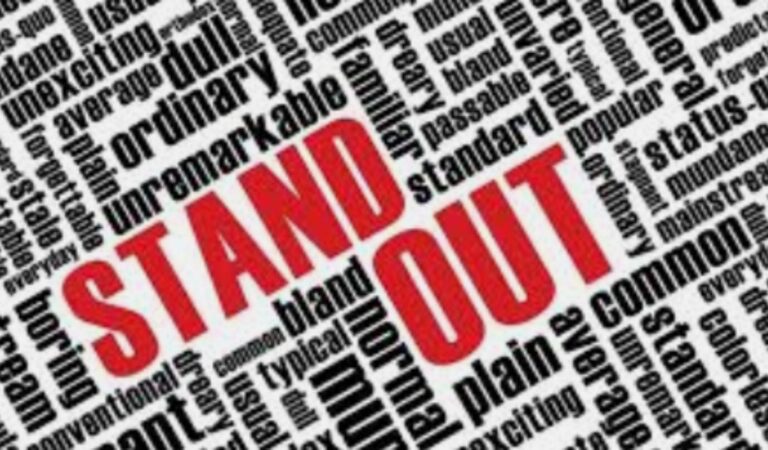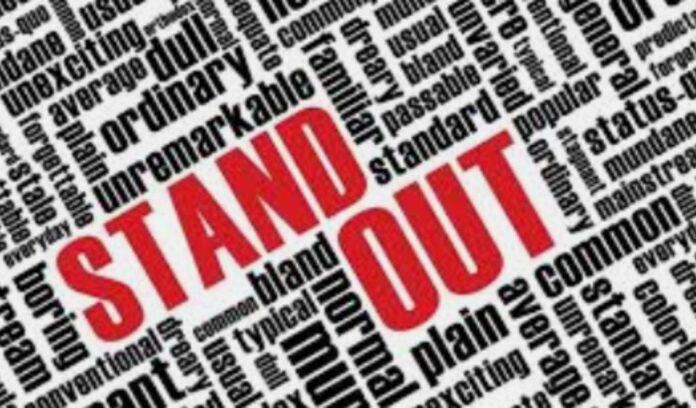 Listen to the Podcast:
Every business is looking for an edge, and while it may seem like all options have been exhausted, think again. Your business doesn't need to reinvent its industry to stand out against the competition. Most times, companies that take a thoughtful, strategic approach to connecting their offering to their end-user rise to the top. 
Learn from some of the most notable brands whose offerings may not be novel, but their implementation and customer experiences are. Then take what you've learned and get creative with what's possible within your organization. 
1. Develop Memorable Brand Design
There are standard goods and services that modern life simply requires. However, the way you deliver said offering can make or break whether your customers choose you or not. 
Take food delivery. As a convenience, getting food delivered isn't new, but how consumers select and receive their take-out has. Time was, you called the Asian restaurant or pizza joint in your neighborhood, and an employee stopped by with your eats. Now, food delivery services like Grubhub and DoorDash have widely expanded the options. 
To get in on this action, Uber, the ride-sharing platform, leveraged their network of drivers to create Uber Eats. Initially, this additional service was housed within the normal ride-sharing app. But as customer demand grew, it became clear that it required its own app experience. The team created the Uber design system, complete with consistent brand elements that hold to the parent brand. Rooted in user experience design, this approach allowed the brand to create a harmonious yet distinctly dynamic app.
By paying attention to in-app motions related to search, selection, customization, and delivery, the Uber Eats app offers a clean experience. With less friction and plenty of white space to accommodate impactful menu images, the app allows customers to find what they want with ease. Follow Uber's lead and shake up your brand's app presentation, focusing on design flow and user experience. By combining the science of human behavior with on-brand design, customers will gravitate to your well-crafted app environment. 
2. Deliver Exemplary Customer Experiences
Customers today are so accustomed to self-serving that true customer-first service is practically a lost art. However, leading companies know that differentiating their seemingly commonplace product with an above-and-beyond customer experience can provide a competitive edge.
Where people shop is as much of an emotional decision as it is a pragmatic one. Price, quality, and convenience all matter, but if you're left feeling disrespected or unappreciated, you'll shop elsewhere. Online shoe retailer Zappos is well-known for its obsession with customer service, and its customer stories prove it.
Their 24-hour customer service team takes on calls, often on the receiving end of frustrating situations. However, instead of working to simply de-escalate an issue, their crew is empowered to solve problems above all else. Zappo's is known for rushing deliveries of special-occasion shoes and saving its customers the hassle of returns, encouraging them to donate unwanted items instead. These courtesies are the norm, not the exception.
Take a cue from Zappos and other customer-first companies and consider how your business can revamp its customer service philosophy. If there are limitations on agent-initiated resolutions, consider why that is. If a limit is truly needed, can it be expanded? Everything you do to upgrade customer experiences before, during, and after purchase will set you apart and create lifelong loyalty. 
3. Adopt a Unique Voice and Tone Across Platforms
The barrage of marketing messages a person experiences in just one day is astonishing. Banner ads, pop-ups, and even text messages infiltrate consumers' already crowded head space. Getting your target audience to differentiate between what's important and what's not is challenging enough. When you're offering a product or service where competition for customers is fierce, your brand voice can set you apart.
Take the reigning social media mavens at fast food restaurant Wendy's, for example. Their pithy banter and feisty callouts of competitors make them feel like a friend instead of a major corporation. Having established a brand voice with personality, Wendy's succeeds in keeping its corporate message lurking in the background. Followers come first for the wit and soon find themselves craving the deliciously naughty combination of fries and a Frosty. 
Your brand may not align with the envelope-pushing approach Wendy's uses. But in a saturated fast food market, Wendy's brand voice and tone help them stand out. Assess your company's current voice and compare it against your competitors'. Consider its degree of formality, friendliness, and use of humor to see where you stack up. If you sound the same as your rivals, there may be an opportunity to step away from the pack. 
Tone assessment tools like Grammarly can be helpful as you review your current brand voice and plan for the future. You might increase your formality to become an authoritative source of industry truth. Or you could boost your approachability, pairing well-crafted content with regular engagement and community building. Update your brand guidelines to reflect any changes, reinforcing your new tone with the same diligence you apply to your logo or tagline. 
Implementing Changes That Stick
The possibilities for differentiating your organization may have you buzzing with excitement. However, implementing major changes across brand design, customer experience, and messaging requires extra care. Explore the strategies that best align with your offering, prioritizing the changes that can get the ball rolling. By starting small, you can achieve quick wins that'll create confidence and earn buy-in from any internal skeptics.
Recruit change champions within each department, giving them early access to improvement plans and policy changes. With their help, you can develop a 360-degree plan that's rooted in research and reinforced at every level. Before long, you just may find your company's name on the next generation of standout companies others seek to emulate.