How to Sanitize Upholstery for COVID-19?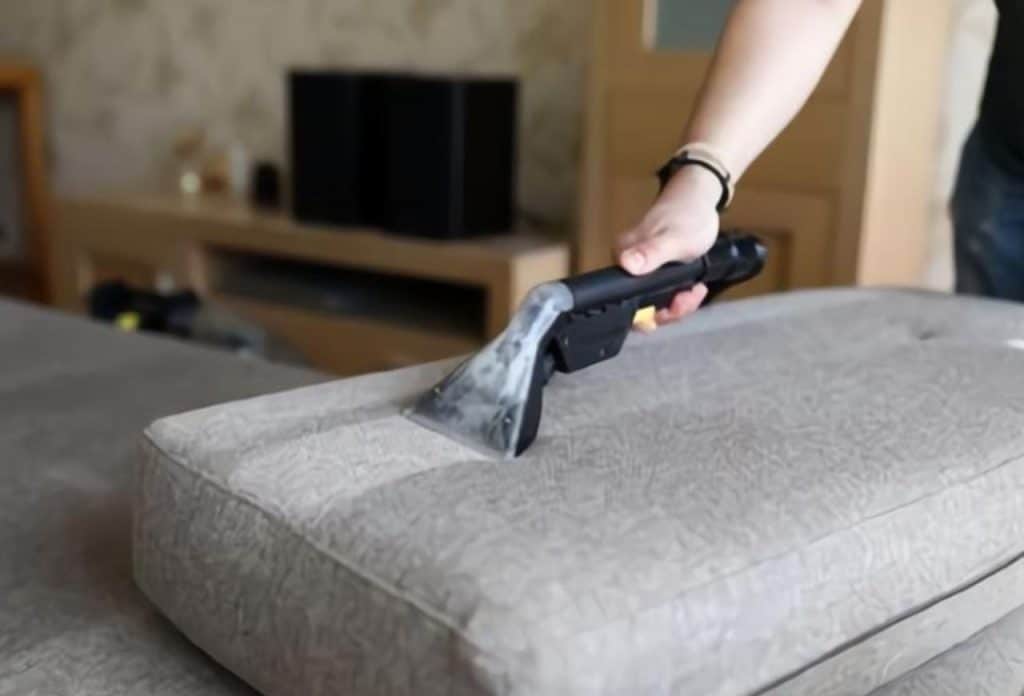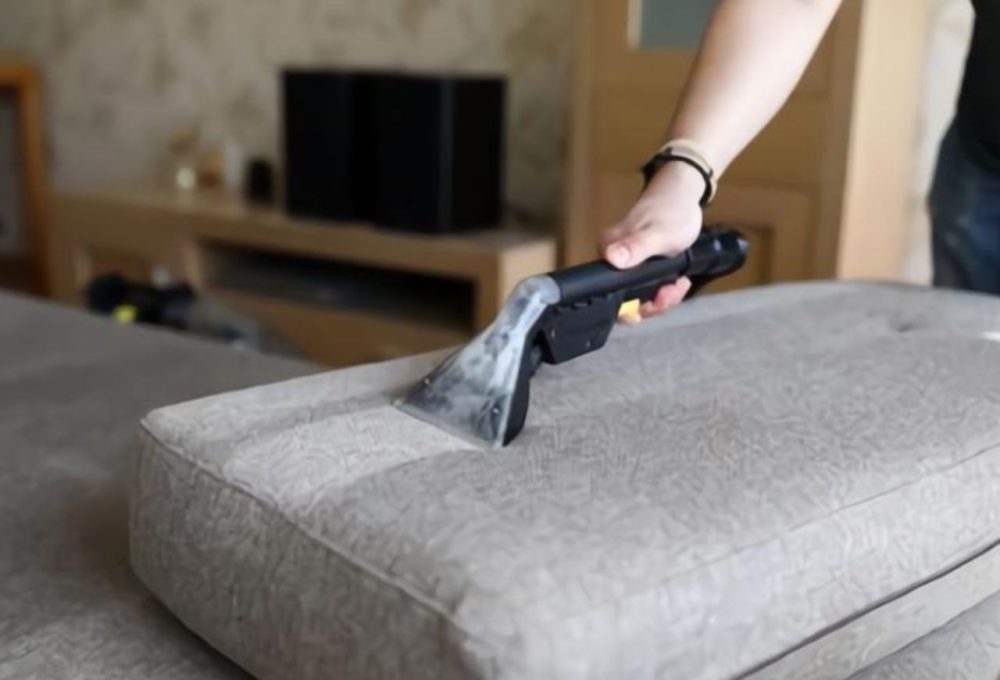 People have opted to stay at home due to the worldwide epidemic that the globe is now experiencing. Although this has helped to curb the outbreak of COVID-19 to some extent, people at home are exposed to the allergens thriving in their upholstery more than ever. The most touched & used items of upholstery like sofas, curtains, cushions, mattresses & carpets require timely upholstery cleaning so that residents stay shielded from threats of coronavirus at home. Besides couch dry cleaning what homeowners need to acknowledge is the significance of sanitizing upholstery to keep contaminants at bay.
Why you should opt for Professional Couch Cleaning before sanitization?
Stains, dust, filth, pollen, and allergens that might cause an outbreak of chronic diseases in your house are kept at a distance from your favorite upholstery with sanitization aids. However, before sanitizing upholstery & repelling new germs from settling it is crucial to get rid of existing germs & bacteria lying deep inside the sofas or carpets fabric. Availing a couch cleaning Brisbane helps eliminate all the dirt, pollens, soils, debris from the fabric; it helps exterminates pests like dust mites, mold & mildew, moths, etc. Once the upholstery is deep-cleaned sterilizing it is worth it.
The frequency of disinfection:
Amidst the outbreak of COVID-19 homemakers have been sanitizing the entire house frequently. While sanitization aids in the reduction of allergies, it is critical that it be done correctly. Areas that are not touched often can be sanitized once every week. On the other hand upholstery, you use frequently should be disinfected every alternate day. It is also advisable to opt for full-proof upholstery cleaning at least once a year.
Using a homemade sterilizer to shield upholstery
Although a professional couch cleaning & sanitizing service provider will be full-proof protection what homemakers can do is prepare a sanitizer at home to disinfect upholstery within their means. To prepare the sanitizer you will need:
Spray bottle
½ cup Vodka
½ cup water
4-10 drops of essential oils (lemon juice for substitute)
How to prepare it?
Mix vodka, water & essential oils into the spray bottle, shake well before you spray it. Vodka is a natural sanitizer; water helps dilute the solution so no stains or blemishes are left on the upholstery and essential oils help deodorize. If you are hesitant about using this DIY you can buy a disinfectant, it is easily available in stores. Just be vigilant of its contents; it should be bleach-free so your upholstery is not ruined in the sterilization process. Experts often use eco-friendly sanitizers at the end of the sofa cleaning Adelaide treatment.
Disinfecting upholstery for COVID-19:
Separate removable– Begin with removing cushions & pillows that can be separated from the upholstery. You can also wash them in the washing machine before sanitizing; allow removable to dry properly before you rearrange them to their original place. Washing or cleaning of any kind should be done only if you have not opted for a professional couch cleaning service.
Vacuum the upholstery- Use high-tech vacuum cleaners and vacuum the sofa or couch properly from all sides. Make sure you vacuum every nook and corner so as to extract debris, soil particles, dust, dirt & microbes lying deep inside the fabric. Experts use high suction vacuum cleaners in the couch dry cleaning process as it helps insolvents & sanitizers seep in properly.
Spray the solution- Now spray the disinfectant solution holding the bottle six to eight inches away from your upholstery to prevent staining & overwetting. Spray in sections and allow the solution to dry; unless it gets too wet do not use a cloth or paper towel to wipe off the sanitizer. Even though sanitization is an important aspect of upholstery cleaning do not get overboard with disinfecting especially while treating sensitive areas.
What should be done post sanitization?
Open windows post sterilization to ensure proper air ventilation throughout the house; this will allow to solution to dry. Sunlight & clean air kill plenty of bacteria on your furniture.
Dispose of the cloth or paper towels used in the sanitization process.
Use disposable hand gloves and remove them immediately post-treatment. Wash hands using hand wash for at least 30 seconds after sanitization as well.
This quick guide will help you disinfect your upholstery with ease & finesse. Before sanitization homeowners should avail a professional couch cleaning service or upholstery cleaning to minimize the risk of coronavirus. Your home is more than a structure; it's the basis of good physical & mental health and to keep it hygienically safe & enjoyable upholstery maintenance is a mandate.
Subscribe to Our Latest Newsletter
To Read Our Exclusive Content, Sign up Now.
$5/Monthly, $50/Yearly