How to Receive SMS Online without a Phone in 2023
There are many online services and websites that, for the purpose of registration, require the indication of the telephone number to use the basic features in the application where you register, let alone access the full functionality. This is often a system to provide greater security during registration. However, not everyone likes the idea of sharing their telephone number on the Internet. For this reason, it may be useful to resort to a virtual number.
In this article will show you how you can receive SMS online without providing your personal phone number or without having a phone at all. You won't need any additional configuration and you can do it both from your PC and directly from the cell phone you want.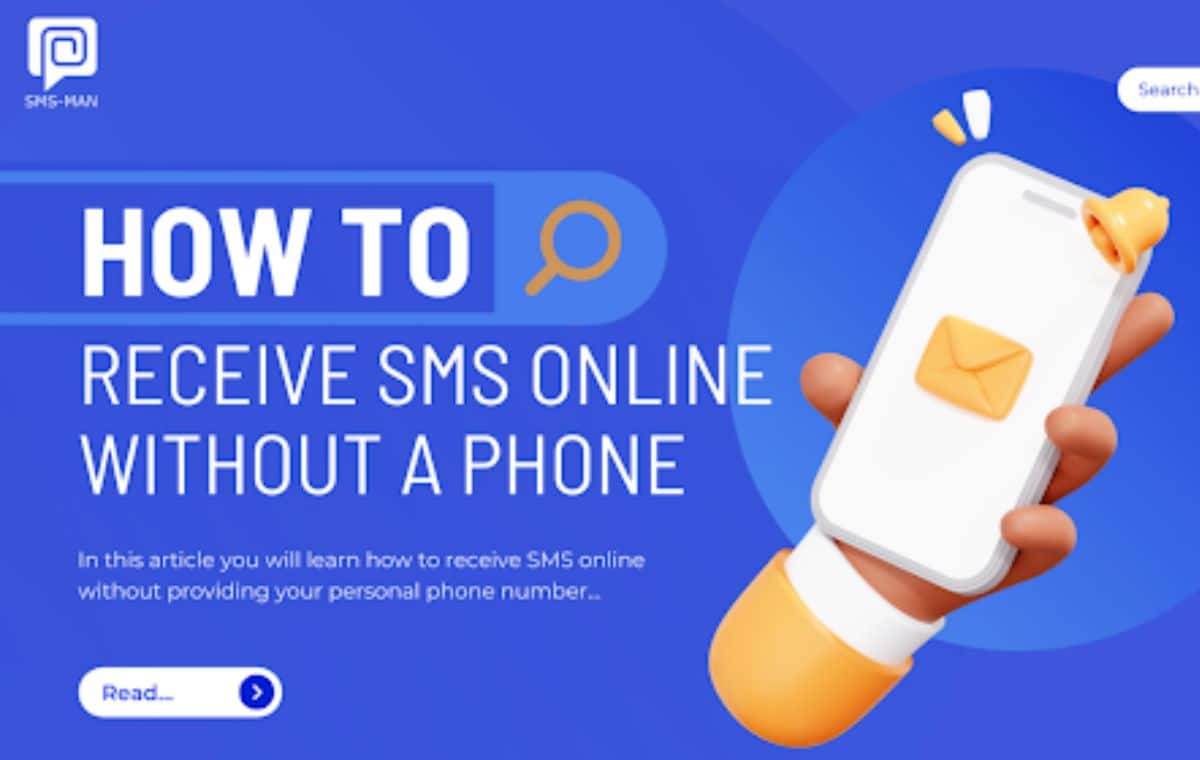 What is a Virtual Number?
A virtual number is simply a temporary telephone number that can be obtained through the web and will be valid for a limited amount of time. It is a useful tool precisely for the purpose of avoiding having to provide your usual address, which you may prefer to keep confidential. In this regard, you can find numerous services online that allow you to create a virtual number that you can use to receive text messages.
Generally, virtual numbers do not need to open a physical SIM-card, so it is convenient for users to use them as they wish. Especially for some temporary use scenarios, which can well protect the security of the main number and avoid spam messages and calls to personal number.
For example, using the virtual number for Telegram, WhatsApp or Facebook is useful, as otherwise it is not possible to sign up without providing one's phone number.
How to Create a Virtual Phone Number?
First of all, it is good to know that the virtual mobile number is only temporary and that it is good to use them only in case of absolute necessity, as many web services use an automatic verification and blocking system precisely for the purpose of preventing abuse of such systems. That said, there are different sites that allow you to create a virtual number.
Such as SMS-man. This is a site that makes available numbers from the United States, India, China, Russia, Germany, and others, that can be used for receiving SMS.
The website sms-man.com was created so that anyone can create virtual numbers to receive SMS from anywhere in the world. Since many local applications like Uber, WeChat, and Line only accept the registration to numbers from specific SMS-man will help to solve this problem, and you can get a virtual number from almost any country, numbers from 258 different countries are always available.
Follow the guide below, which will help you create a virtual number in a couple of minutes:
One has to access the home page of the site, and then go to "Sign up" section, where to get a quick and simple registration.

Once you have registered, just go back to the home page to select the country of the virtual number you wish to obtain.

You must then select the service from which you want to receive SMS with a verification code and click on the "Buy" button next to it.

So, when you've already got your virtual number, enter it into the app, where you need to confirm the mobile number to register.

Once the SMS is sent to your virtual number, you can retrieve it from sms-man.com by clicking on the "Get SMS" button next to the ordered number in your personal cabinet.
That's all! Now you know how to create and use an online number, and most importantly with these instructions, you can create an unlimited number of virtual phone numbers to register.
Subscribe to Our Latest Newsletter
To Read Our Exclusive Content, Sign up Now.
$5/Monthly, $50/Yearly