How to Photograph Insects?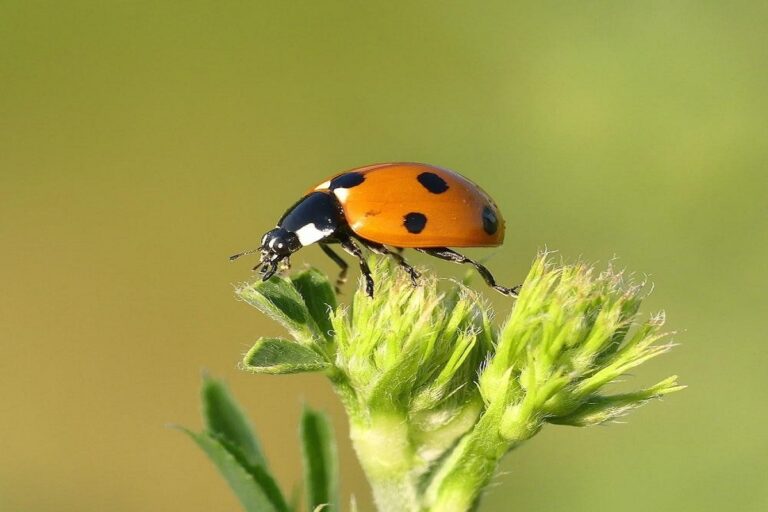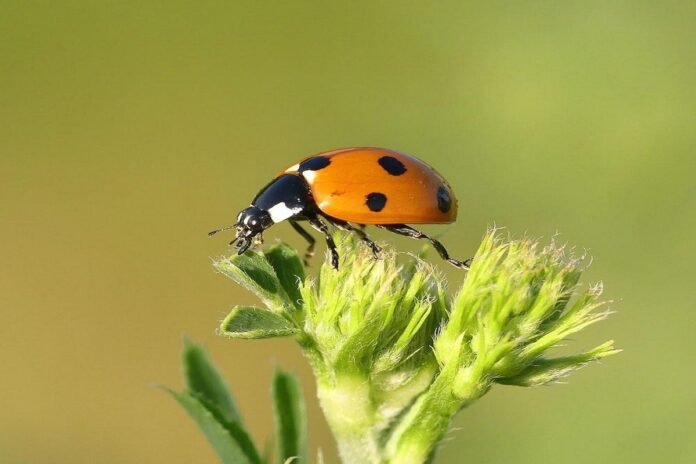 If you have decided to do such unusual macro photography and do not know how to start we can offer you a small guide. You can also read an article on what is a .HEIC file on Skylum's blog. It will be useful for those who are interested in new image formats besides the standard JPEG and PNG.
Practical Tips
Experience will teach you to assess your surroundings ahead of time and to be selective in choosing objects. For example, on clear, sunny days, look for insects resting on plant tops. This will help you avoid distracting shadows among the foliage. Look closely at the background and try to choose objects that will be clearly visible against the dense stems. This is not always possible, but as a compromise, choose the depth of field and a slightly lower magnification so you can better control the composition and crop the shot.
On clear, sunny days, look for insects high up on vegetation stems, as you won't have to deal with dense shadows there. Use longer lenses with extension rings on very clear or hot days, which will increase the working distance from the lens to the subject. This is only practical when photographing large insects with a magnification factor of up to half their natural size.
Examine umbrella inflorescences as they attract small bugs and insects. Early in the morning, visit the banks of small ponds and backwaters where dragonflies may be hiding.
Don't limit your photography to the middle of the day, when temperatures are highest; go on a photo hunt very early in the morning or closer to evening, when it gets cooler. You may find insects that will be more tolerant of your presence.
On cloudy, dusky days, when temperatures are not so high, it is worth looking for large insects among the ground vegetation, which often rest among the leaves and grass. It is often possible to shoot from a tripod unless you crumple the vegetation up close.
One wrong move and the object will jump and hide in the grass. At higher temperatures, insects become active and it is harder to approach them unnoticed.
Here are some more tips:
Use a lens protector when taking macro pictures. There is pollen on the flowers and wings of butterflies, an active chemical that can ruin the lens' antireflection coating. For this purpose, it is advisable to use the simplest and cheapest UV filter.
When you shoot macro close-ups in nice, sunny weather, most of the time you have to shoot in backlight. To avoid the possibility of glare, you are advised to use a hood.
Take care of the background. A dark background looks advantageous, but you need good lighting for the subject. Light backgrounds are used when you want to show the silhouette of the subject, but the background must be well-lit. Colored work on contrasts of warm and cold tones, for example, "squeezing" objects of warmer tones into the foreground. A grey background is good for accentuating the color of the main object.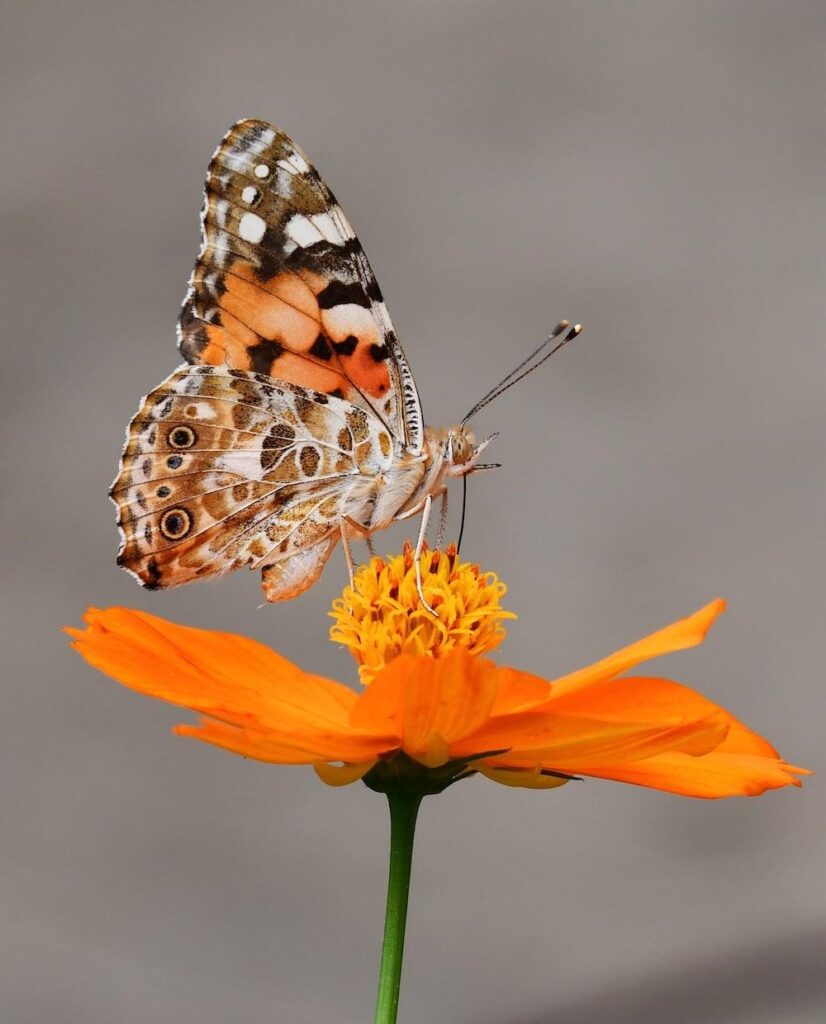 How to shoot butterflies
Butterflies, like many other insects, are attracted to light. They are regular visitors to gardens; some of the larger species, such as revelers, are often the object of photographers' hunts because of their attractive coloration.
Bright light from an open bathroom window on a warm, humid night in summer will attract nocturnal butterflies and other insects to the room.
How to take pictures of caterpillars
Butterfly caterpillars (larvae) are more cautious than their adult counterparts. Some are occasionally spotted by chance, but most hide so that they are rarely noticed at all. You can find the most common species by carefully inspecting the leaves and branches of low trees and bushes.
Capturing caterpillars can get pretty tedious. Once they are disturbed, they curl up and it takes a long time before they turn around again. It's best to leave them alone and let them settle in as they feel more comfortable.
Tips for shooting dragonflies
Many people consider dragonflies one of the most attractive insects. Their unusual coloration and skill of flight especially delight us. Most often they can be found near various water bodies: rivers, stakes, and ponds. A small pond in the garden will certainly be interesting for the most common dragonfly species, but most of them require very specific living conditions. Swamps, ponds, and other freshwater bodies are the most common places to see and photograph dragonflies. An early rise and a careful inspection of the vegetation around a small pond or a secluded lakeshore often allows you to find resting adults who have settled down for the night before. Dragonflies are much more common than large dragonflies. They rest in flocks and are much easier to find. If the air temperature drops below the threshold for starting their flight, these insects remain stationary until it gets warmer, so you can get close and even use a tripod.
Conclusion
There are many ways to shoot insects, but unfortunately, there is no particular technique that works in every situation. There are many factors to consider, such as the size and habits of the insect, the equipment you have at your disposal, and the weather conditions at a particular time. It is very important to learn how to observe the behavior of different insects in order to get good pictures in the field. You can read the article what is a . HEIC file on Skylum`s blog which will explain how to save photos more efficiently.
Subscribe to Our Latest Newsletter
To Read Our Exclusive Content, Sign up Now.
$5/Monthly, $50/Yearly