Discover How to Clean Your Bag Inside?
Listen to Podcast:
In terms of cleaning, we are all aware of this importance in our home, with work tools and even mobile. But there are elements we use daily but don't remember so often that they require a review.
Read More: How to Shop for The Right Kid's Bag?
Among them are our bags and backpacks. With statistics saying that most loads are dirtier than the toilet bowl, giving your favorite and most commonly used bag a deep cleaning seems like a good idea.
Be careful; this has nothing to do with his appearance. It is common to keep it looking good. But even if you're the type to take care of the leather of your bag from time to time, has it never occurred to you to clean it inside? That's what this article is about.
Given that this is a traveling house for used tissues, loose change, and receipts, it's not all that surprising that studies of bathroom hygiene say that purses are a hotbed of germs, with the remains of the cap of the hand cream as the dirtiest object.
Read Also: How to Clean Converse?
In this matter, Good Housekeeping magazine (Hearst Magazines) is usually a good reference for the best care and maintenance, both in appearance and hygiene, of many of the commonly used items in our lives. As a result, Caroline Bloor, the Consumer Director of this website, shared her best advice for having an impeccable bag in 2016. So in ten minutes, we have taken good note of them, adding them to our special savings and consumption tricks so as not to lose detail.
How to Clean your Bag Inside Efficiently?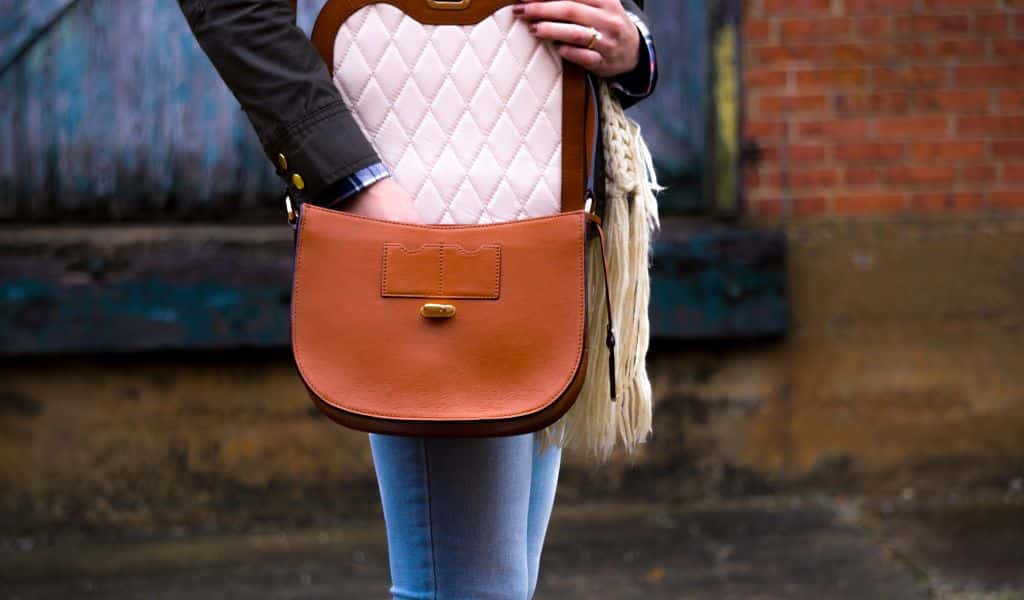 "First, you must empty all the bag contents and shake it upside down so that everything falls out." If you can, clean the lining fabric with a damp sponge and hot, soapy water. Be careful not to wet the skin too much with authenticity if you have it.
"If you're trying to remove tough stains, look up tips for removing pen ink or lipstick residue online."
"Try to let the liner dry quickly so it doesn't get a musty smell." So put the liner on a radiator, let it dry in a precise place overnight, or use the dryer if you're in a hurry.
Know More: How to Clean White Converse?
"To get wrinkles out of a leather bag, use an upholstery cleaning spray."
Another good tip to remove foul odors is to put a good amount of baking soda in a cloth cover inside the bag for 24 hours. Your bag will smell clean!
Subscribe to Our Latest Newsletter
To Read Our Exclusive Content, Sign up Now.
$5/Monthly, $50/Yearly