12 Items that you can Add to Home Walls to make them Aesthetic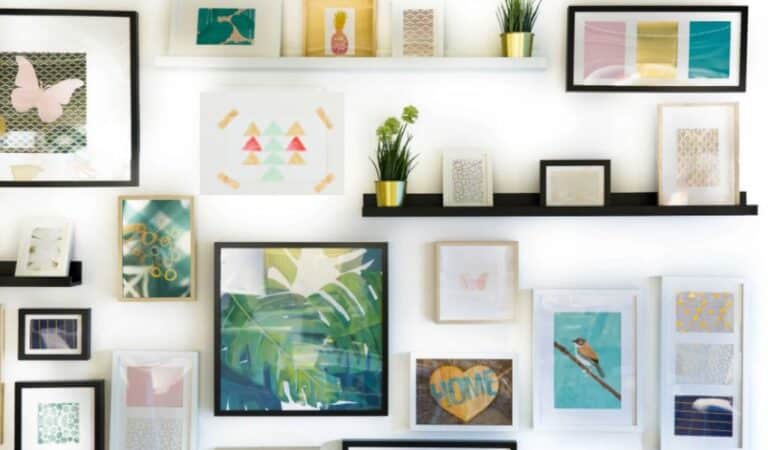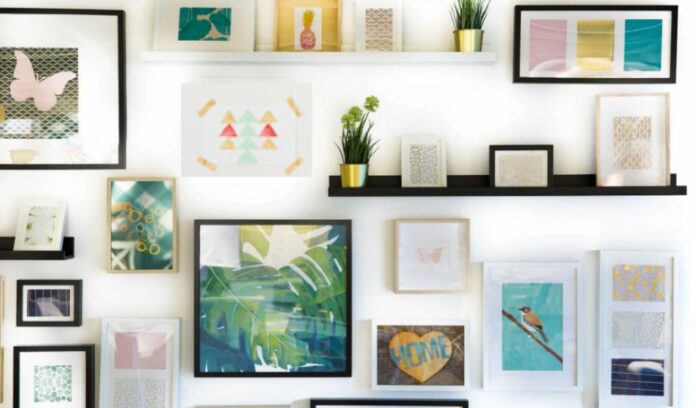 Are you looking at your wall with disappointment because they lack depth? Or maybe you are bored of the same dull color and décor your wall has going on for years? Yes? In both cases, the solution is simple! Just add a few things to your walls to give them a much-needed nice makeover. For instance, painting a new color, adding a tapestry, or just hanging some wall art can spruce up your wall like never before.
You don't have to invest in expensive things; with a few simple changes, your dull-looking walls can look appealing and stylish. So, are you ready to turn your home wall into beautiful pieces of décor? Then continue reading below to get a few effective, simple, and smart ideas.
1. Opt for a Large-Scale Art
Do you have a small space with a boring wall? Then change the look with an oversized personalized photograph or painting. If you go with a personal photo, choose a black-and-white one. If you want a color piece, go with an abstract piece for a vibrant look.
2. Add a Basket Collection
Another wall-decor idea that might seem crazy is to add a beautiful collection of woven baskets on the wall. Why? Because it looks beautiful, with the woven element bringing texture into the space while also giving the wall a cozy vibe.
3. Put up a Plant Wall
Adding plants to your wall and going green are in style right now. It not only adds a unique look to the room but also brings positivity into the space. You can hang plants with the help of wall planters or add a plant wall from Tressy Green. Adding plants to the wall is one of the best ways to give the space a unique look.
4. Create an Accent Wall
If you don't want to put objects on your wall, create an accent wall by painting it a bold color along with one neutral color. Or add patterned wallpaper, like a brick one, to add texture to the wall. Here are other ways to add texture to a home's walls.
5. Dedicate a Wall to Family Photos
Another unique way to decorate your home's walls is to devote an entire section to family photos. Try an asymmetric pattern of photographs, and the blank wall will have an elegant boost.
6. Decorate with Maps
Do you travel often? Then decorate your wall with maps of the places you have been to.
7. Shelves to the Rescue
Adding floating shelves to the wall and putting books, plants, and more on the wall. It not only saves space but also gives the wall a new look.
8. Woven or Macramé Hanging
Another way to decorate your wall is to hang beautiful macramé art. For instance, a macramé dream catcher over your bedroom wall is a fine example of art put to good use.
9. Hang up the Fine China you have
Do you have fine china plates in your cabinet? Instead of keeping them in a cabinet, hang them up on the wall and display them proudly. But, of course, it doesn't have china plates; if you collect other things, like breadboards or so on, display them.
10. Sculpture on the Wall for a Striking Appearance
For a streamlined wall décor look, go with this idea. Add opulent sculptures, like a giant Buddha, to the bare walls. It adds a charm to your wall and will undoubtedly bowl over the guests.
11. An Oversized Wall Calendar Looks Perfect
Do you have a home office? Want to enhance the look of the wall? Add a massive calendar to the wall, a colorful one where you can plan your event or mark important dates. This idea works well for kitchen walls, too.
12. Mount the Television Up to the Wall
Is your television sitting on top of the media cabinet? Then change the space by mounting the TV on the wall. It not only gives a new look to your wall but also enhances the entire room's look. Also, it frees up the media cabinet, where you can put trophies, plants, and more to spruce up the room.
When the home walls look appealing and attractive, it adds freshness to your house. Also, sometimes changing the way a wall looks enough to give the space a new look altogether. So, try these tips and never again have boring walls.