Are Gaming Laptops Any Good for Game Developers? [Latest Tips 2023]
Gaming laptops are becoming more popular as the technology to make them becomes cheaper. They are also generally more powerful than their non-gaming counterparts, which means they are better at numerous things.
However, despite what some people say, buying a gaming laptop for making games is not recommended. There are significant areas in which such laptops fall short such as upgradability and long-term durability, however, the biggest problem remains developer ergonomics.
The reason why this issue exists is mostly because of the lack of upgradability. Many gamers want to make sure that their machine will last them a couple of years, even if it means giving up some performance.
However, as a developer, your priority should be getting a laptop with the best ergonomics possible. The problem is, people who buy gaming laptops aren't really interested in the keyboard and mouse placement or other aspects important for developers.
However, can a laptop made for gamers be any good for game developers?
I've always wondered this myself and decided to do some research on it. I will first talk about the pros and cons of buying a gaming laptop, which will help you to decide whether to get a gaming laptop for developing games or a better option.
You can check out this laptop buying guide in case you need to know everything in detail.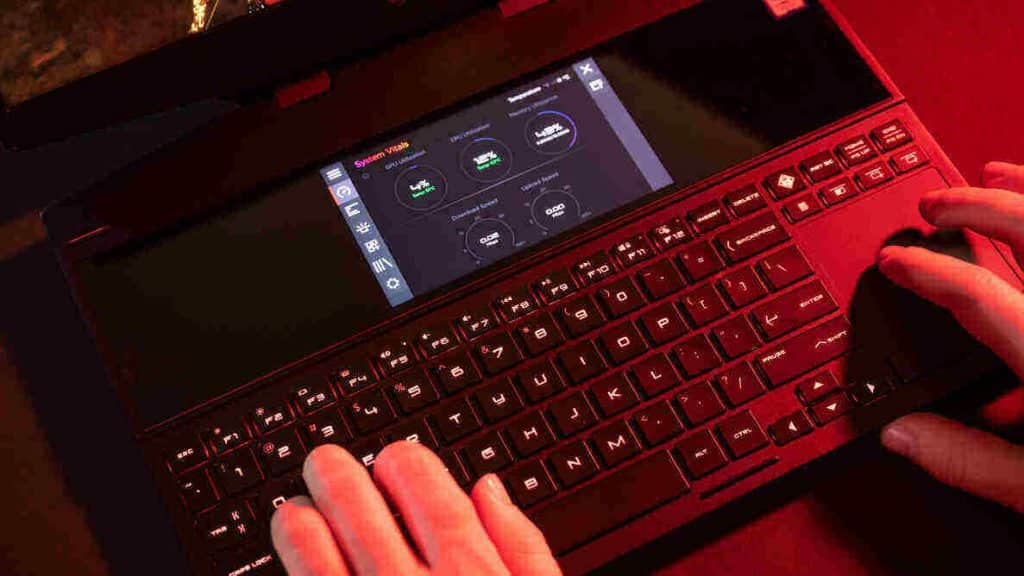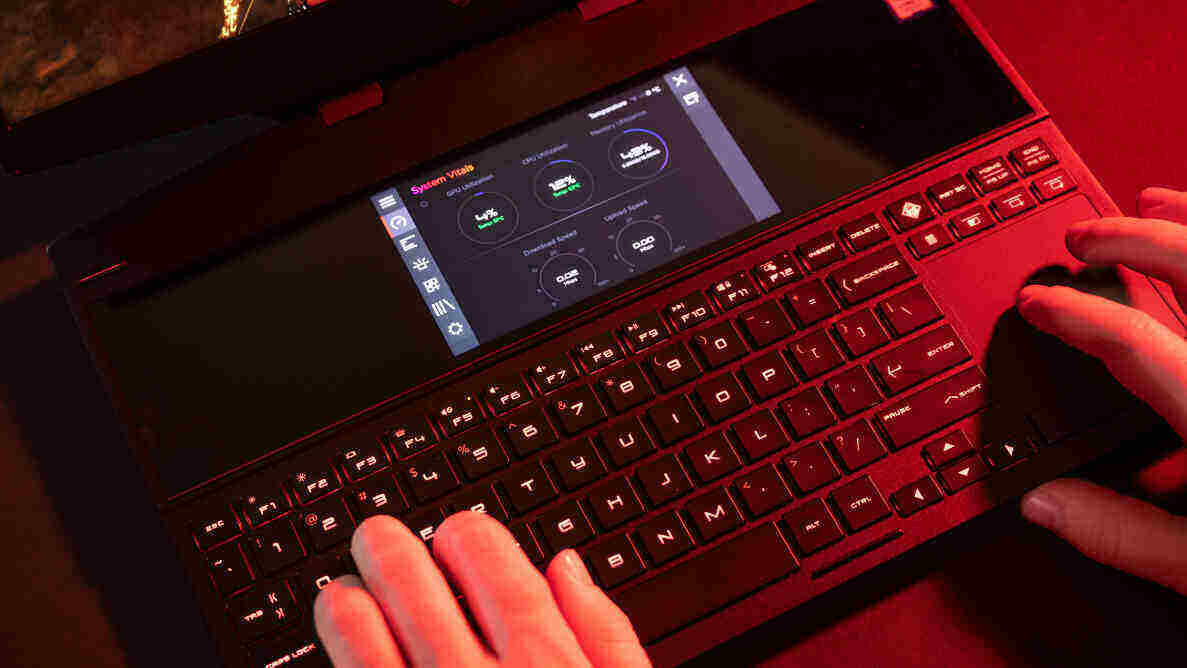 6 Pros of Buying a Gaming Laptop for Developing Games
1. Powerful Hardware
An obvious win for a gaming laptop is powerful hardware. Because you are buying it to play games, it should come as no surprise that the higher-end models sport top-tier components such as Kaby Lake I7 7700HQ or comparable Ryzen CPUs and GTX 1080 / Radeon Vega graphics cards. They will almost certainly be able to handle the latest AAA titles with ease.
2. Freedom of Choice
Gamers have a lot of choices when it comes to buying a laptop because there are so many different manufacturers and models available. Only some of these models are suitable for gaming, but most models such as the best gaming laptops under 1200 can be used as gaming laptops, as well as general-purpose laptops for web browsing or typical office-related tasks.
This means you will have more choice when buying a gaming laptop compared to the selection of general-purpose laptops. For instance, an Alienware 15 R3 can be found with GTX 1070 or 1080 graphics cards, Full HD IPS displays, and I7 processors with 16 GB DDR4 RAM, while Apple's most powerful MacBook Pro only offers Radeon Pro 555X or 560X graphics cards (both of which are significantly slower than GTX 1070), 4 GB of VRAM and 16 GB RAM.
3. Virtual Reality Ready
Four of the most popular VR headsets, namely Oculus Rift, HTC Vive, Playstation VR, and OSVR require high-end hardware in order to run smoothly with an acceptable frame rate without any stuttering.
The requirements for the Oculus Rift are as follows:
Recommended Specification * NVIDIA GTX 970 / AMD 290 equivalent or greater
Intel i5-4590 equivalent or greater
8GB+ RAM
Compatible HDMI 1.3 video output    2x USB 3.0 ports
Windows 7 SP1 or newer
Oculus Touch controller In order to run HTC Vive, you will need at least the following hardware: * NVIDIA GTX 970 / AMD 290 equivalent or greater
Intel i5-4590 equivalent or greater
4GB+ RAM    Bluetooth 4.0 for accessory connectivity
HDMI 1.4 or DisplayPort 1.2
1 USB 2.0 port
*Windows 7 SP1 or newer 
Please note that the Oculus Rift and HTC Vive both require an additional $79 sensor to work properly, while Playstation VR requires at least a PS4 console in order to work.
OSVR is different in the sense that it does not require any additional hardware besides the headset itself. However, it has a very limited game selection at this point. You can check out the full list of supported games on their official website.
Although all these requirements are reasonable for a gaming laptop, you'll have to buy a separate sensor for Oculus Rift and HTC Vive, or a PS4 for Playstation VR in order to run VR games.
This is definitely something to consider if you're on a tight budget and cannot afford all the hardware yet.
4. Workstation Power without the Price Tag
Another big win of gaming laptops is that they offer a lot more performance per dollar spent compared with workstation laptops. For example, at the time of writing an Asus ROG GL502VS (with GTX 1070 graphics card and I7 7700HQ CPU) can be found for $1,499, while an HP Omen 15t (with GTX 1070 graphics card and I7 7700HQ processor) might cost you $1,799.
This means that spending $300 more will get you either the same performance, or even better performance compared to a workstation laptop with similar specifications.
5. Better Support for Games
As you might expect with any device aimed at gamers, most gaming laptops come bundled with some form of support from their manufacturers. As an example, Alienware is well known for its support and you can find an official forum for Alienware laptops here.
Another thing to consider is that many gamers enjoy building and upgrading their own PCs. Most gaming laptops do not allow this as they are sealed units with non-replaceable parts such as the RAM, hard drive, and CPU. 
However, Asus offers a lot of upgradability on their models, so you will have a lot of choices when it comes to replacing parts.
While this is a disadvantage for gamers who enjoy customizing their PCs, it definitely does not affect game developers. This means that you can get better value for your dollar when buying a gaming laptop compared with buying a general-purpose laptop with the same specifications.
6. Gaming Laptops Can Be Used as General Purpose Laptops 
Let's be honest here; most people only use their laptops for web browsing and office-related tasks such as typing up documents or presentations in MS Word/Google Docs, while some might even be using an Apple iPad Pro in order to save some money.
However, this means that a vast majority of laptops sold each year are not actually used for gaming and therefore cannot provide the levels of performance needed to run most modern games at good frame rates.
As such, if you're an aspiring game developer who does not have $1,500+ to spend on a workstation laptop with similar specifications as described above but also don't want to miss out on your favorite AAA titles then a gaming laptop might be just what you need.
With that said, there is another side of the coin and it might be best to simply buy a separate computer for office-related tasks and use your existing PC for gaming only if the price difference is too much of a stretch for your budget.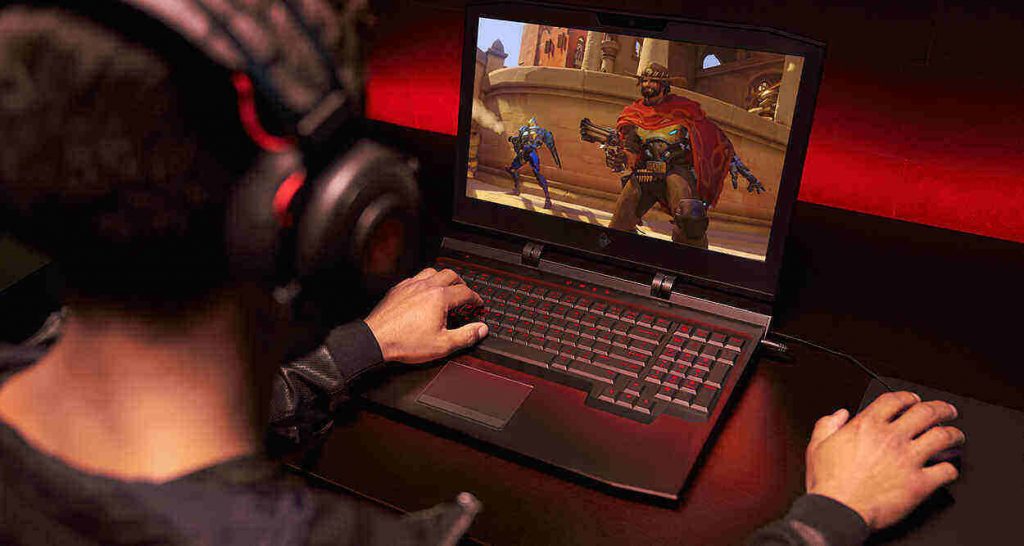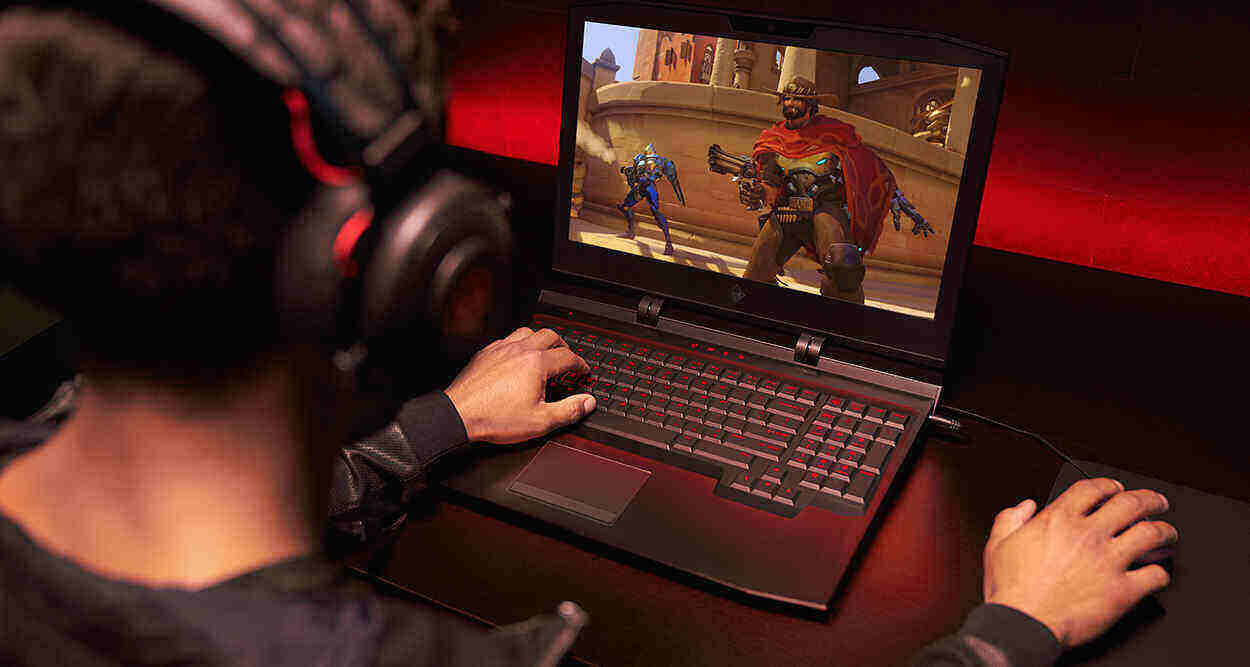 6 Cons of Buying a Gaming Laptop for Developing Games
Although gaming laptops do have a lot of benefits that might be important for a game developer, there are also a few issues to consider when buying one.
1. Gaming Laptops Are Usually Heavier and Bulky
Generally speaking, most gaming laptops are larger and heavier compared with regular general-purpose laptops because they offer additional hardware such as better CPUs/GPUs or more RAM for better performance. In addition, the cooling system required for running high-end GPUs on mobile devices can sometimes make them even bulkier than workstation laptops which typically run very hot when pushed under heavy loads.
For example, my Asus ROG GL502VS weighs just over 7 lbs (3kg) including the power brick and it takes up quite a bit of space on my desk.
2. Gaming Laptop Battery Life 
Being based on standard laptop hardware means that gaming laptops are limited by battery life just like regular general-purpose laptops. While the exact amount of time you get while playing games will depend on how demanding your game is, you should expect anywhere from 2-5 hours before needing to recharge your batteries.
It's worth mentioning, however, that this might be an issue if you're looking to use the device only for gaming and do not have access to a power outlet nearby. However, many designs offer swappable batteries allowing users to keep working even after their primary battery has drained out. Just keep in mind that some newer models might not support swappable batteries anymore.
3. You Can't Upgrade the GPU Yourself
As mentioned earlier, most gaming laptops are sealed units which means that you cannot open them and upgrade the hardware yourself such as adding a second stick of DDR4 RAM or replacing an outdated CPU/GPU in order to keep up with new games developed with high-end PC's in mind. 
This also means that if your laptop's hardware becomes obsolete before it breaks down then you will need to buy a new one instead of upgrading it.
This can be problematic for both gamers and game developers because buying a new laptop every few years might become expensive; especially when considering minimum system requirements for modern AAA titles which seem to get higher each year.
Fortunately, there are some cheap upgradeable laptops that support easy upgrades for their RAM. 
4. Not All Off-the-Shelf Models Are the Same
One of the reasons why high-end laptops are very popular among game developers is that they feature identical hardware across different manufacturers including Intel Core i7 HQ (or HK) processors, Nvidia's Quadro or GeForce GTX lines of graphics processing units (GPUs), DDR3/DDR4 RAM and NVIDIA GSYNC display technology. This means that games should run at the same performance levels on all mobile workstations with similar specs because each manufacturer uses practically the same components in order to create their laptop models. 
However, this is not always true for gaming laptops because most of them are based on custom build designs and they might come with different hardware compared with other manufacturers.
For example, my Asus ROG GL502VS features Intel Core i7 HQ processors which offer slightly higher performance than the mobile variants found in Dell Precision workstations or Lenovo Thinkpad laptops. 
It also comes with a GeForce GTX 1070 graphics processing unit (GPU) and up to 64GB of DDR4 RAM which is more powerful than what you can find in any standard off-the-shelf laptop from those companies as well as other competitors. 
Some models even lack an optical drive supporting only USB 3.1 Type C connectors meaning that you will need dongles or external devices if necessary instead of plugging the laptop directly into an external monitor or optical storage device.
5. Customizability and Price Might Not Always Be Compatible
Most gaming laptops feature customizable designs where users can swap out memory, hard drives, and other components in order to meet their desired specifications without having to spend a lot of money on a pre-built model that comes with the hardware they might not need for their work.
 In fact, many gamers would rather play games using entry-level systems until they have enough resources saved up to purchase a premium high-end laptop instead of spending those funds all at once since the latter option might prove too expensive for some people.
However, this is not always true because customizing an end system does impact its price which might become even more expensive if you need to upgrade its hardware in the future. 
For instance, my Asus ROG GL502VS is a premium high-end gaming laptop that costs $2,000+ when purchased brand new but you can find similar models from other manufacturers for around $1,500 while some companies might charge less than that.
However, what many gamers do not understand is that there are custom versions of these laptops coming with custom designs and higher quality components compared with their pre-built counterparts which can be purchased at higher prices. 
For example, one model that offers almost twice the performance of mine will cost you an additional $500-$700+, depending on whether you get it from Company A or B. So while both gaming laptops are similar, the custom version will always outperform its off-the-shelf equivalent.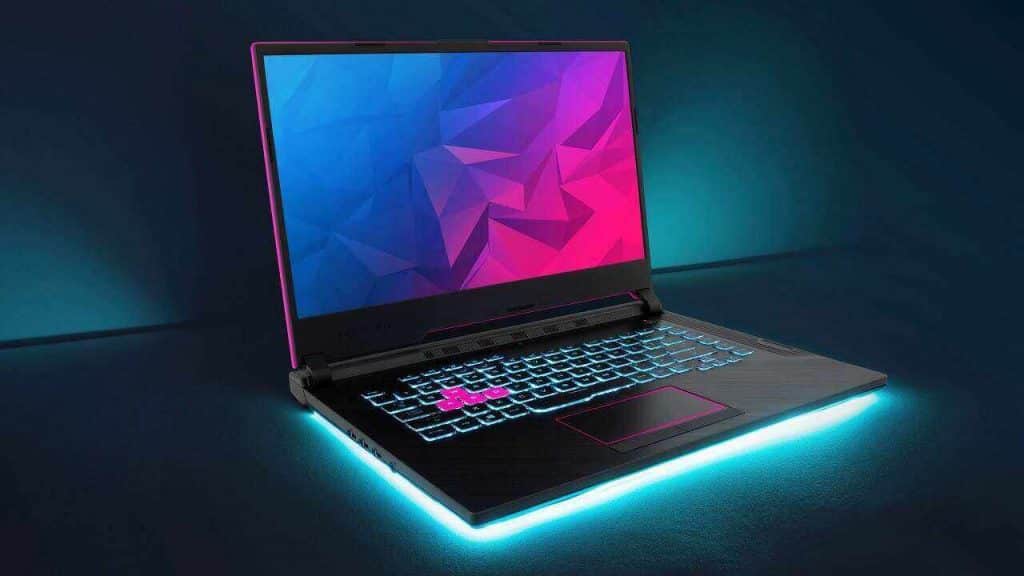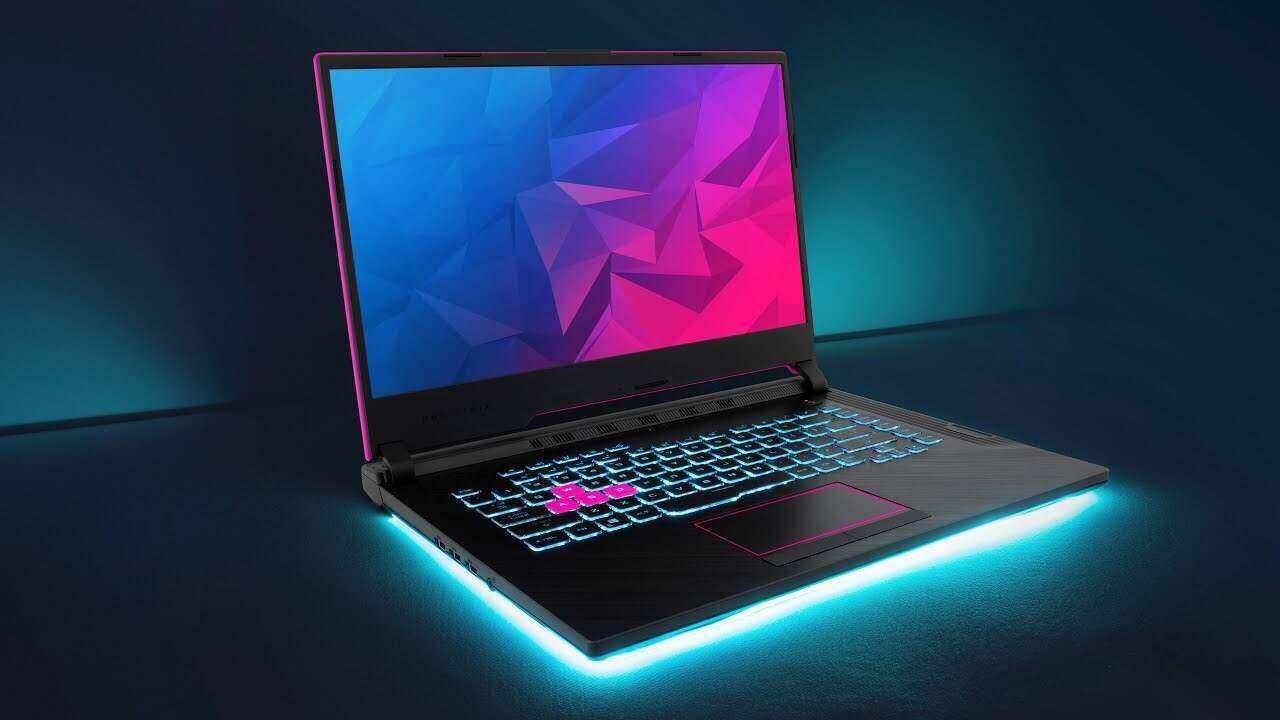 6. Laptops Are Seldomly Made with AAA Gaming in Mind
Many gamers would argue that you can find high-end gaming laptops coming with dedicated GPUs which are just as powerful as their desktop counterparts but this is not true for most models being sold today because they come with lower or entry-level graphics processing units compared with those found in desktops. 
For example, my Asus ROG GL502VS comes with a mobile variant of NVIDIA's GeForce GTX 1070 GPU which has fewer CUDA cores compared to its desktop counterpart, along with other features like SLI support and 8GB of GDDR5 video memory instead of GDDR5X.
So why do manufacturers remove features from these dedicated GPUs? Well, that's because they want to limit their power consumption which directly impacts the battery life of a laptop and gamers would be less interested in their mobile workstation running out of juice after a few hours. 
For example, my Asus ROG GL502VS offers around 2 – 3 hours of battery life on a single charge while playing games at full load which is not great but you need to keep in mind that it also has an Intel Core i7 processor with up to 64GB DDR4 RAM and additional storage devices to install your favorite AAA titles.
So should you buy gaming laptops instead of desktops for game development? Well, this all depends on your preferences since some people are more comfortable using notebooks or laptops when working from home, school, or office instead of a desktop system. 
In addition, the entry-level price for these systems is much lower compared with high-end desktops so if you have little money, this would be your best option.
Conclusion
In the end, it all comes down to personal preferences and budget which should drive your decision when choosing a computer for game development because it does not matter whether you get a laptop or a desktop but how much you are willing to spend improving your overall experience. 
That being said, I do recommend getting a decent gaming laptop if possible since I know how rewarding it feels to work on games using a premium device that offers excellent performance – something that many people take for granted nowadays.
Try finding a custom laptop that offers the same performance as a desktop for less money.  But upgradeable laptops are the future, and we can't deny that, so we should wait until a laptop manufacturer takes the next step to make an upgradeable laptop.
Gaming laptops do not offer much power compared to desktops due to their limited cooling capabilities
Working on a large monitor will help you see all those small details so it might be a good idea to purchase a new one instead of a laptop if possible because it can improve your workflow. 
However, you should spend some time thinking about what kind of system best fits your needs and only then spend your money accordingly. 
With this in mind, I hope that my article helped you understand whether or not gaming laptops are good for game development – something that many people still wonder about.
Apart from this, you can also read Entertainment, Tech, and Health related articles here: Moviezwap, Y8, Jalshamoviez, Website traffic checker, Kickassanime, Dengue Fever, 777 Angel Number, September 8 Zodiac, Kissasian, 666 Angel Number, 333 Angel Number, Holiday Season, Samsung Galaxy Z Flip 3 review, PUBG Launch Date in India, Covaxin vs Covishield, Sears Credit Card, GoDaddy Email, Free Fire Redeem Code, Mangago, Project Free TV, Jio Rockers, Best Record Players, August 27 Zodiac, August 26 Zodiac, Best Hindi Movies on Amazon Prime, New iPhone 13, Vivo Y53s Review, Eye Shapes, M4uHD, Fever Dream, Moon water, Oppo Reno 6 Pro Review, iPhone Headphones, Best gaming desks, Spanish Movies, Hip dips,  M4ufree, NBAstreams XYZ, CCleaner Browser review, Avocado Calories, Bear Grylls net worth, Rihanna net worth 2021, Highest Paid CEO, The 100 season 8, Sundar Pichai net worth, Grimes net worth, F95Zone, how to change Twitch name, Sherlock Season 5, Homeland Season 9. 
Subscribe to Our Latest Newsletter
To Read Our Exclusive Content, Sign up Now.
$5/Monthly, $50/Yearly