Unforgettable Experiences on a Galapagos Islands Cruise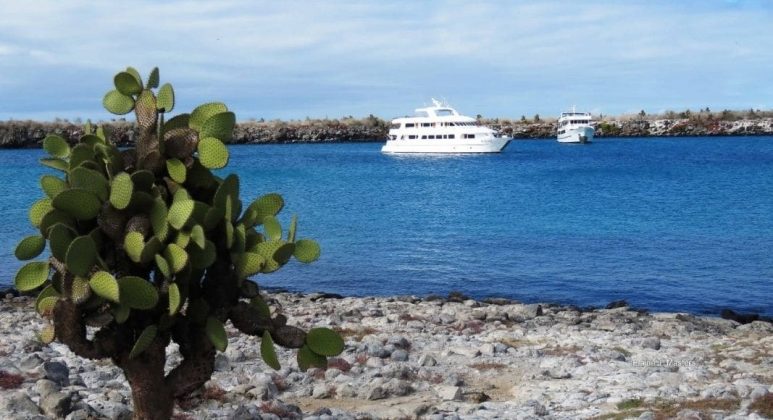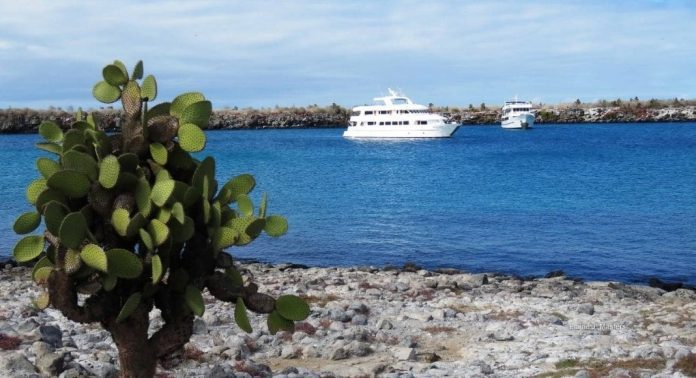 Famed for its numerous natural attractions, the Galapagos Islands are undoubtedly the dream destination for lots of individuals. Each of the islands guarantees you a truly amazing, fun-filled time as well as memorable experiences.
If you are ready to have unforgettable experiences on the Galapagos Islands, you should start your journey with one of its many cruises. For example, this Galapagos Luxury 8-day Cruise gives you the best of the things this destination has to offer. Cruising between the Central and Southern Islands, you are bound to have memorable experiences during the tour.
Let's check out some of the unforgettable experiences you will get through this astounding Galapagos Luxury 8-day Cruise.
Arrival at Santa Cruz Island
Most people will enter the islands through Santa Cruz Island, so this is where your tour begins. Join your designated yacht's guide and head to the Catamaran. When you get to Bachas Beach, take the time to check a historical floating pier that was used during World War II.
Like other islands in this Ecuadorian region, Santa Cruz Island has a fair share of the Galapagos' wildlife. So, you should look forward to seeing sea turtles, Sally lightfoot crabs, whimbrels, black-necked stilts, flamingos, hermit crabs, and lots more.
Quick stops at some of the attractions on the islands
Your next stop on this 8-day cruise is Genovesa, where you will be spending your day in two different locations. In the morning, spend your time checking out the astonishing views of El Barranco. Take a walk around the Prince Phillip's Steps and interact with the Galapagos swallows, red-footed boobies, Galapagos doves, short-eared lava owls, and many other animals here.
In the evening, the cruise would have taken you to Darwin Bay, which is filled with a beautiful white sand coral beach. Take a walk on its 0.75-mile trail as you are greeted by sea lions, swallow-tailed gulls, and Nazca boobies.
Read Also: Top 32 Top Places to Visit in the World in 2021
By the following morning, Santa Plaza Island is your next stop. Although this island is quite small, it comes with several amazing attractions. Check out Sesuvium, which is an uncommon plant you may not find elsewhere. This island also has lots of yellow land iguanas, red land iguanas, sea lions, swallowed-tailed gulls, and Nazca boobies.
End the tour for the third day by stopping at Santa Fe Island. This island is famous for having some tiny but beautiful bay and anchorage. Come along with your camera and capture some of the spectacular features of this bay. Take a quick walk around its two trails to see the prickly pear cactus forest and cliff at their ends.
The fourth day is entirely dedicated to exploring Pitt Point in the morning and Witch Hill in the afternoon. Pitt Point gives you a view of some of the most amazing things that the Galapagos Islands provide. Witch Hill, on the other hand, gives you access to an awe-inspiring beach where you can enjoy various activities. While walking on its white powdery sand, you are likely going to see different kinds of booby birds, rays, tropical fish, sea turtles, and sea lions.
During the last four days of this 8-day cruise, you will visit many magnificent places. They include Tortoise Breeding Center, Kicker Rock, Suarez Point, Gardner Bay, Floreana Island, as well as the Twin Centers.
This Galapagos Islands cruise is not just about visiting different places. You are also presented with a chance to enjoy some amazing activities such as snorkeling. So, you may consider coming with your snorkeling gears to enjoy the sport in places such as Witch Hill, Bartolome, and Kicker Rock. Even if you don't have the gear, consider renting them to take part in this activity.
Would you love to stay in touch with your loved ones during your cruise on the Galapagos Islands? If yes, don't forget to send them post-cards when you get to Post-Office Bay which is located on Floreana Island. There are tons of postcards available at this bay, so you rest assured that you can stay in touch with your friends and family in styles.
International and Ecuadorian cuisines
To add more glamor to your cruise, some of the best Ecuadorian cuisines will be available during the tour. So, be ready to have a taste of the culinary delight of this lovely South American country. However, if you prefer international cuisines, they will also be at your beck and call throughout the trip.
While some animals are found in most of the islands on the Galapagos, a few are unique to some particular islands. So, you should be on the lookout for both the common and rare animals that this wonderful destination has.
So, if you would like to enjoy the views of spectacular edifices, learn more about the Ecuadorian wildlife, and encounter lots more, book this 8-day cruise today.
Read Also: Best Things to Do in Colorado