Four Best Kitchen Gifts This Christmas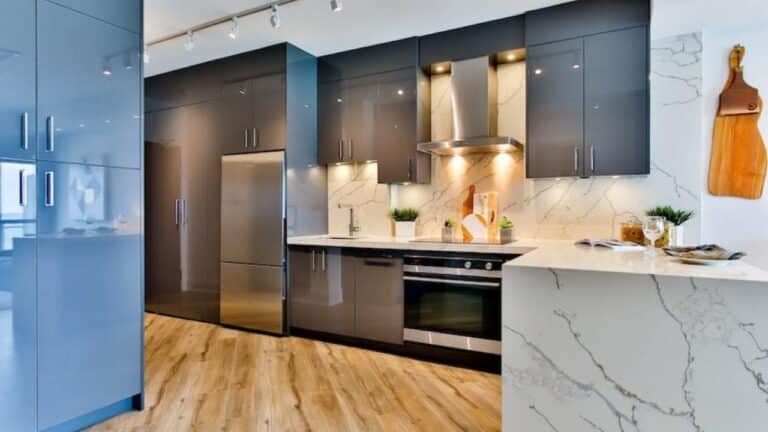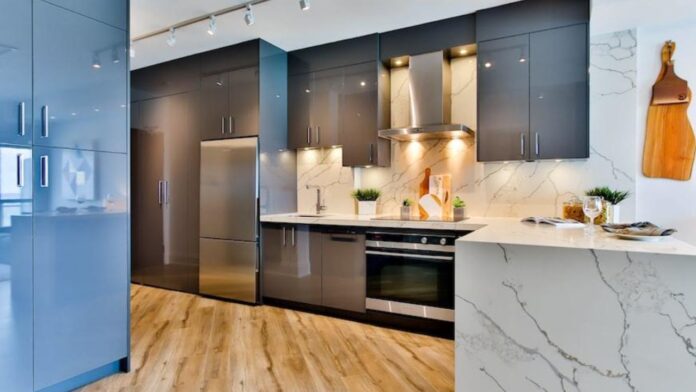 As we enter the second week of the official spooky season this year (or October, as many people call it), the holiday spirit is already starting to swell and fill the air. From the gorgeous tapestry of orange, red, and yellow that comes from the leaves changing colors to the pumpkin patches that are opening up and taking visitors from all over the country or the county. Others still are putting together their spookiest yard decorations, hunting for the best haunted house they can find, or are planning their annual costume party. Not only that, but the candy aisles have all gone from lack-luster to robust in local grocers.
But it isn't just Halloween that people are making preparations for. As most of us are all too familiar, this time of year is one that's hyper-saturated with get-togethers, holidays, and celebrations. Even if you don't celebrate Christmas, there are many other holidays around this same time of year from cultures all over the world.
With this in mind, now is a great time to get the gift-shopping-cart-rolling, so to speak. However, it can be somewhat difficult to decide what to get those special people in your life. If you have a passionate home-chef in your life, though, this list of kitchenware is a gold-mine for present and gift ideas.
1. An Airfryer
Every year there are new health crazes and fads that come and go through society, the same way the wind blows through the tips of trees. Most of these fads, though, are always geared toward healthier eating in one way or another. Whether this means reducing the amount of gluten in your diet, working on a more plant-based diet, or even trying a nutritional plan based on the principles of keto. Different diets work for different people, and that's more than okay.
However, a staple in any modern kitchen these days is the airfryer. An airfryer is an excellent way for the dedicated home-chef to up their game, and create any number of delicious home-cooked treats and meals. One of the best benefits of cooking with an airfryer is that there's a lot less oil involved than there is in other frying techniques.
Because of this, the fried chicken, french fries, or whatever other yummy treat you've cooked up will be at least somewhat healthier for you without being drenched and dripping in oil. As yummy as that can be from time to time.
2. Coffee Makers or Machines
Many people in today's go-go-go world rely on some sort of energy supplement to get through their work weeks whether they even realize it or not. Even if you're just drinking a cup of coffee or green-tea in the morning, caffeine is what would be considered the energy supplement. If anyone in your life is a big caffeine nut and can't do anything before they get their cup-of-joe in the morning, then a top-of-the-line coffee maker or machine could be an excellent addition for their kitchen.
If they truly love coffee, they may already have some sort of coffee maker, so you should be careful to get them something they don't already have. An espresso maker, for instance, can be a great way to level up anyone's home-barista game. There are other tools, too, that can add to someone's ability to home-barista, like a milk-frother, or cold-brew system.
3. A Personalized Ceramic Mug Set
In the same vein as the coffee maker, espresso machine, or other barista-tool, a personalized or customized ceramic mug set can always be sentimental, and a much needed addition to a kitchen.
This is especially the case if the gift-recipient just moved into a new space, or has been using outdated and unmatching ceramic mugs for sometime. By replacing their old ceramic mugs with new, matching ones, you can bring a whole new level of personality to the kitchen.
4. New Pots and Pans
A new pot set can be an amazing gift for any home-chef serious about their cooking. There are a plethora of modern pot and pan sets that can really take any cooking experience to the next level. For example, a pot set from Hexclad is made with a combination of cookware technology that brings an outstanding and elite cooking experience straight to any consumer's kitchen.
This experience is achieved through a high-quality aluminum core responsible for quick and even heating, a stainless steel and PFOA free non-stick hybrid cooking surface, and magnetic steel for heat retention and conduction oven cooking. All-in-all making this pot set a great gift for any home-chef looking to improve their cooking skills.
A few Final Kitchen Gift Ideas
There are a plethora of other kitchen-based-gifts that are sure to put a smile on the face of any modern home-chef. From matching salt-and-pepper shakers to a cute set of hand-towels, there really are an unlimited amount of options when it comes to kitchenware for the modern home chef.