Fast and Easy Ways to Do Better in Online Education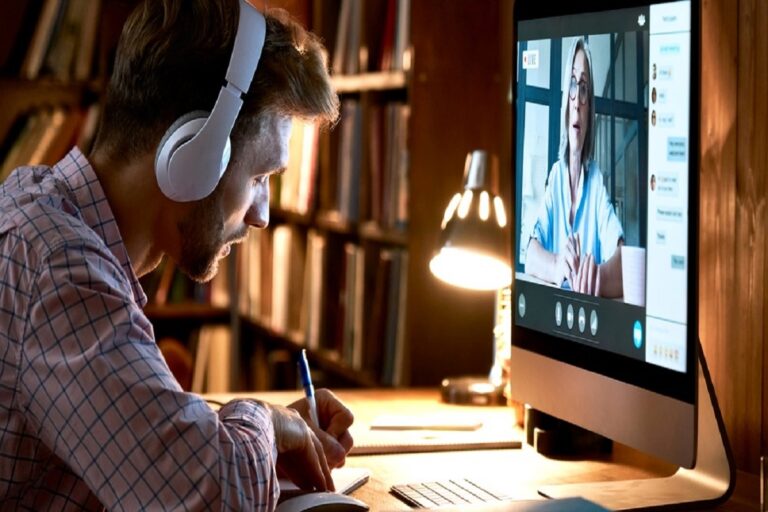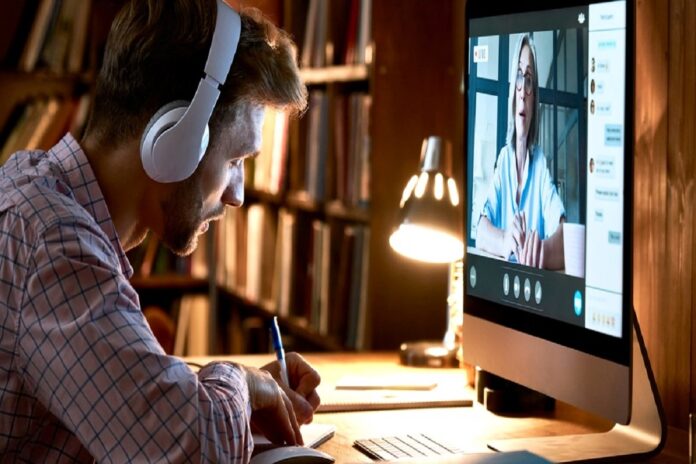 Online education is often advertised as an easier and more enjoyable way to pursue must-have credentials — and it is. Unlike traditional education, which requires students to drop other responsibilities and commute to physical campuses and classrooms, online education fits into a student's existing schedule, giving them more control over their work-life-study balance. Thanks to online education, it is easier than ever for non-traditional students to return to school to pursue their passions and improve their career prospects.
Still, there are challenges associated with elearning. Devices used to connect to education resources can also be major sources of distraction. What's more, personal spaces are not always designed for optimal focus and motivation. If you are not fully committed and engaged with your online program, you might not perform as well as you hope in your courses.
Whether you are looking to earn an online master's in psychology or are trying to secure your GED, you deserve a top-tier education. Here are a few ways you can make online education easier, so you can gain the skills and knowledge you want and need.
Invest in Reliable Technology
One of the most reliable ways to ensure the disruption and ineffectiveness of your online education is to use outdated, fickle and rickety technology. A spotty internet connection or a computer on the fritz makes it all but impossible to learn in an online setting, so investing in high-quality, unfailing technology should be your first step in setting you up for success in your online program.
This isn't to say that you need the latest gaming computer to complete an online course. However, you should have a connected device that was manufactured within the last five years, and you should feel comfortable using it to watch videos and complete assignments. You should also have an internet connection that is strong and stable in the area in which you expect to perform most of your studying, which might mean that you need to invest in a newer and more powerful router to blast Wi-Fi to the right corners of your home.
Organize Your Study Station
Psychology research shows that clutter exacts a significant mental and emotional toll on those surrounded by it. A cluttered desk could cause you to experience higher levels of anxiety and lower levels of focus, which will impact your performance in your online courses. Thus, when you select a space to study, you should work to keep it clean and organized.
A desk is an ideal study station, as it provides comfort and convenient access to study materials like books, notepads and writing utensils. However, if you study from the kitchen table, the couch or your bed, you should keep a cart stacked with your study essentials within reach. Then, when you are done studying, you can tuck everything neatly away and prevent anything from becoming lost or damaged.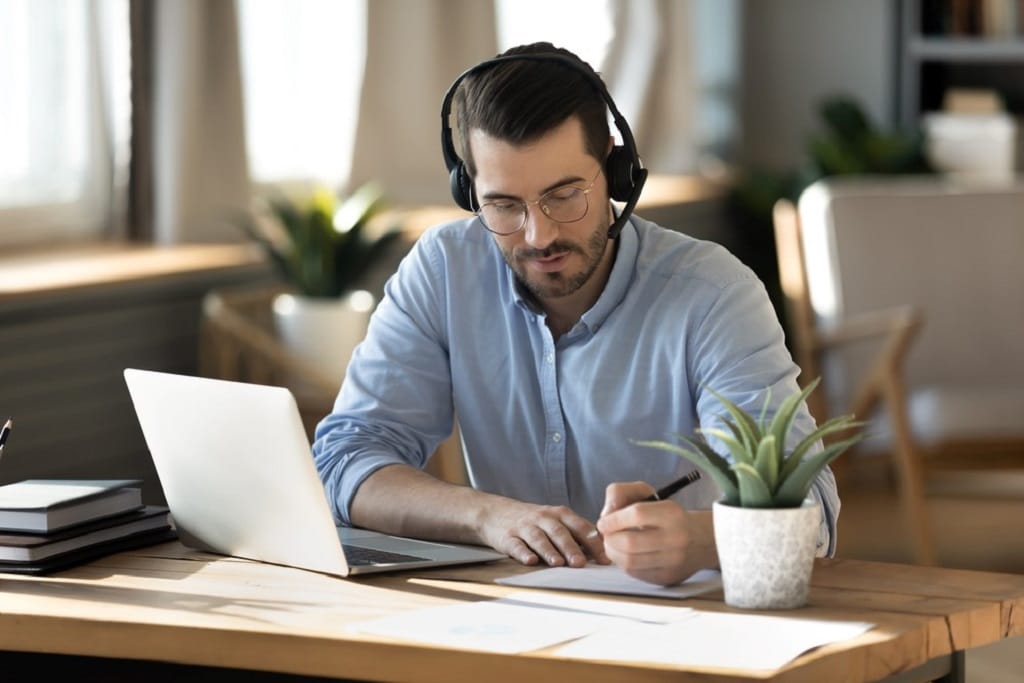 Build a Strict Study Schedule
The beauty of online education is that you can study when and where it is convenient to you. However, the freedom to study when you choose can also make online education more difficult. At the beginning of your elearning journey, you should build study sessions into your existing schedule, and you should make your study sessions a high priority. As tempting as it might be to shorten or postpone your study periods, you need to make a firm time commitment to yourself and your course — or else you will struggle to see success in online education.
Tell Everyone About Your Course
As another bit of insight into human behavior straight from psychology research, you are more likely to remain accountable to your goals when you share them with other people. Thus, by telling family members, friends, coworkers and others about your pursuit of online education, you are more likely to be motivated to engage fully with your courses and achieve success. What's more, in telling those around you that you are starting an online education journey, you can let them know that you will be a bit less available than you were previously, setting their expectations and your own for the near future.
Engage with Your Student Community
Finally, humans are social creatures, and we perform better when we have social support. While those around you might be supportive of your pursuit of online education, they cannot sympathize with your experience quite like your fellow students. Many online schools have forums and message boards where you can connect with your peers, but you should also seek out online learning communities on social media. Then, you can commiserate and celebrate with your classmates in a meaningful and motivating way.
Online education is hard, but it does not have to be impossible. With the right tools and strategies, you can enjoy your online courses and find great success using the credentials you earn through elearning.
Subscribe to Our Latest Newsletter
To Read Our Exclusive Content, Sign up Now.
$5/Monthly, $50/Yearly