Everything You Need to Know about Coronavirus
A respiratory disease caused by a new coronavirus, now called COVID-19, has global health authorities on alert. The World Health Organization (WHO) and the United States Government have declared the outbreak of coronavirus a public health emergency and federal authorities are warning people not to travel to China.
Since it was first identified in Wuhan, China in December, the virus has spread to many other countries, including the United States, and has made tens of thousands of people sick and killed 1,310 in China. And the number of victims continues to increase.
This is all you need to know about the coronavirus.
Coronaviruses, so named because they are crown-shaped, are a broad family of viruses common in many species of animals. There are also several coronaviruses that can infect people, according to Centers for Disease Control and Prevention (CDC). Mostly, these strains cause cold-like symptoms, but they can sometimes develop in more complex diseases of the lower respiratory tract, such as pneumonia or bronchitis.
Rarely, animal coronaviruses can evolve and spread among humans, as was seen with the Middle Eastern respiratory syndrome coronavirus (MERS-CoV) and the severe acute respiratory syndrome coronavirus (SARS-CoV). Health officials refer to the virus at the center of this latest outbreak as a new (novel) coronavirus, as it is something they had not seen before.
The focus of this latest outbreak is still under investigation. Health experts suspect that the virus originated from an animal source in Wuhan and is now spreading from person-to-person in China and other countries.
What are the symptoms?
According to the CDC, patients infected with COVID-19 have indicated mild to severe symptoms of fever, cough and respiratory distress that usually begin 2 to 14 days after exposure.
Many patients with serious complications from the virus have pneumonia in both lungs; Some have died as a result of the virus.
The CDC is asking all people with symptoms and a recent history of travel to China to call their health care provider. The agency also has advised on what to do if you become infected (in English) with COVID-19.
Health authorities are still trying to better understand how COVID-19 is spreading among humans. But, according to the CDC, when the person-to-person transmission with MERS and SARS occurred, coughing and sneezing breathing droplets were to blame.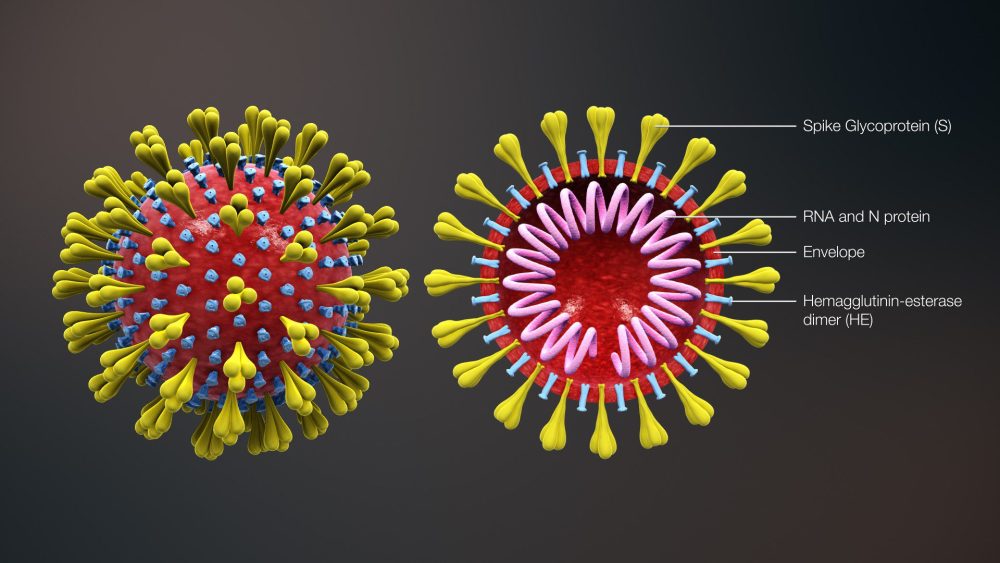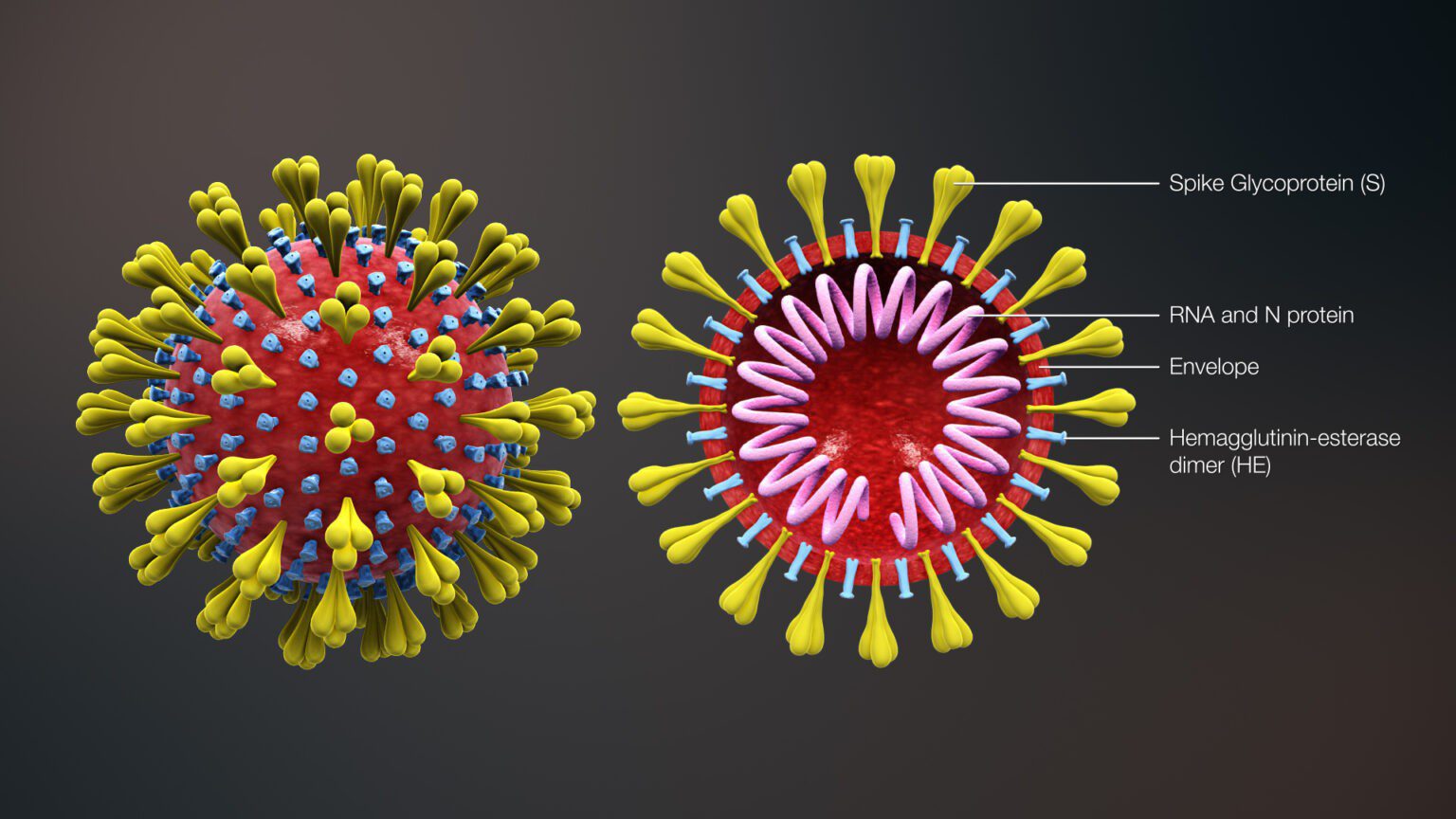 Should I be worried?
For the general population in the United States, the answer at this time is "no." The risk to people "depends on exposure", the CDC says. That is, unless you've taken care of someone sick with the virus recently, or recently returned from Wuhan, in China, your chances of infection are low.
Even so, health officials are taking the situation seriously and are "closely monitoring the outbreak," especially since the spread of the virus from person-to-person in the United States has been reported. However, these have been cases when there has been close contact with people already infected and not in the community in general.
The CDC anticipates more cases in the United States and is working in collaboration with public health entities at the global, state and local levels to address this threat.
Are older adults at greater risk?
Older adults are being particularly affected by the coronavirus, as the first data show. Most people who have died from the disease are over 50, Bloomberg reported, citing information from the National Health Commission of China. Also, a study published in the New England Journal of Medicine that analyzed the first 425 people infected with the virus found the average age of the patients was 59 years.
"Obviously, older adults have fewer reservations, so they are at greater risk that any type of infection causes them complications," said Amesh Adalja, an infectious physician and senior scholar at the Johns Hopkins University Center for Health Security. This includes other respiratory diseases, such as the flu and pneumonia.
Nancy Meissonier, MD, director of the National Center for Respiratory Diseases at the CDC says the agency "is working on everything it can" to ensure that older adults and people with underlying diseases have access to "optimal care" in case of contracting the coronavirus.
And regarding how older adults should protect themselves, Adalja indicates that "there is nothing in particular that I would do, apart from the normal sensible protocol of hand hygiene."
How is the virus treated?
At this time, there is no specific antiviral treatment for COVID-19; Only the symptoms are relieved.
Is there a vaccine against coronavirus?
Not yet. Scientists at the National Institutes of Health (NIH) and elsewhere are working to create a vaccine against COVID-19 since health authorities in China made public the genetic sequence of the virus. But at least months will probably pass until the vaccine can be available to the public.
Why it takes so long?
A vaccine has to be tested in clinical trials that take months to determine if it is safe and effective in people, said Anthony Fauci, immunologist and director of the National Institute of Allergy and Infectious Diseases (NIAID). If the vaccine proves to be safe and effective in the trials and regulatory processes are streamlined, it still has to be mass produced, which will probably take several more months.
Will the flu vaccine protect me?
There is no evidence that the flu vaccine or pneumococcal vaccine provides any type of protection against the coronavirus, Meissonier said. However, both will increase your chances of staying healthy during this winter. And it is important to remember that, like COVID-19, the flu could be lethal too. The CDC estimates the flu was responsible for 34,200 deaths in the 2018-19 season USA.
What is the best way to protect one?
The best way to prevent the spread of COVID-19 is to avoid exposure. That is why, the CDC recommends avoiding all non-essential trips to China. Travelers arriving in the United States from China can expect intensified health checks when they arrive at the airport.
Health authorities also advise taking current measures that can prevent the spread of respiratory viruses. Wash your hands frequently with soap and water, rubbing them for at least 20 seconds, and use alcohol-based hand sanitiser products when soap is not available. Avoid touching your eyes, nose and mouth without washing your hands and stay away from other sick people.
Additional tips: stay home if you are sick, and often wash and disinfect the objects and surfaces you touch.
And the masks?
The surgical masks offer some protection, but only when used correctly. Experts recommend a tight N95 respirator, which blocks the droplets of large particles and most small particles that are transmitted through coughs and sneezes, according to the Food and Drug Administration. These masks are available in most pharmacies and home improvement stores.
That said, Meissonier indicates that the general public has no need to wear masks in the United States at this time. And depleting supplies now will only make prevention efforts more complicated if the virus begins to spread in communities in the future.
What is the United States doing to prepare?
Although the risk of contagion of COVID-19 among the general population of the country is low, public health authorities are preparing for the worst. The CDC has issued guidelines for health care providers, and state and local health departments are working to make sure hospitals and clinics have what they need to detect and contain the virus.
In the absence of a vaccine or treatment, "social distancing" – avoiding crowds and staying home when you're sick – is probably one of the main strategies, Meissonier explains. The rise of distance work, tele-school and telemedicine makes this recommendation easier to implement than in previous viral outbreaks. Moreover, these practices allow time to be gained until a vaccine is created.
"Currently, given everything that is happening, the risk [of an outbreak in the United States] is really quite low," says Fauci of the NIAID. "But, at the same time, the possibility of this happening is real."
And the pets? And the shipments?
Some people have expressed concern that the virus can spread through pets. While the CDC recommends that people traveling to China avoid animals, both living and dead, the agency says "there is no reason to think that any animal or pet in the United States can be a source of infection for this new coronavirus".
However, it is always a good practice to wash your hands with soap and water after coming in contact with pets. "This protects against several common bacteria such as E. coli and salmonella, which can be transmitted between pets and humans," says WHO.
There is a similar concern about shipments arriving from China. Both the CDC and WHO say there is currently no evidence to prove that the virus can spread in this way.
Subscribe to Our Latest Newsletter
To Read Our Exclusive Content, Sign up Now.
$5/Monthly, $50/Yearly