The Economic Viability and Benefits of Using Electric Scooters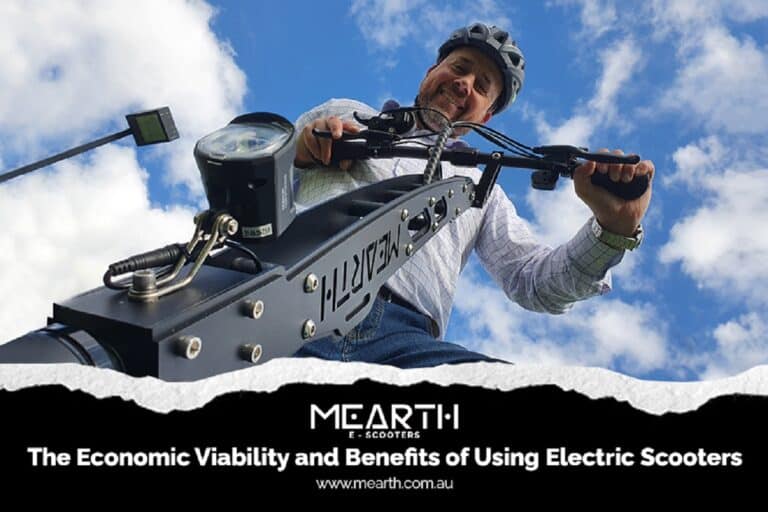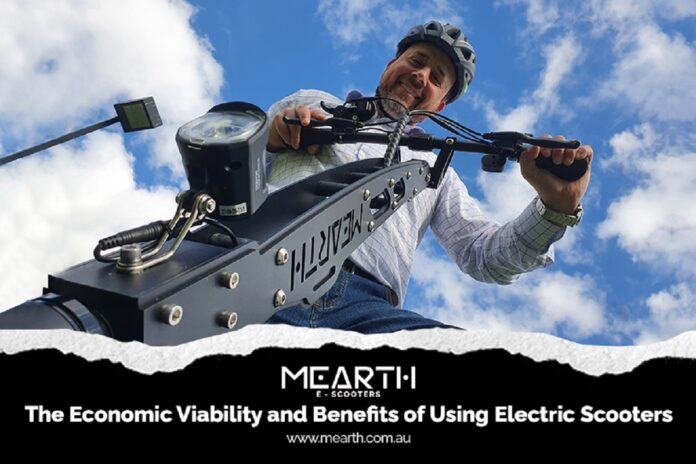 Bullish forecast: As electric scooters continue to increase in popularity, demand for electric scooters will also increase significantly. The global e-scooter market is expected to grow from USD 17,630 million in 2017 to a CAGR of 12.8 percent, by 2026.
What would cause the growth? The continuous push for electric vehicles as an alternative and eco-friendly mode of transportation is perceived to propel the growth. One report has said that electric scooters don't emit any harmful gasses, but rather help reduce 330 tons of carbon dioxide emissions in a year. The report also revealed that if more people continue to use e-scooters in a city, over 10,000 carbon dioxide emissions will decrease by 2030.
This information is very significant. And aside from creating a better impact on the environment, there are undeniable economic benefits of e-scooters that cities can tap into and benefit from. What are they?
Generate local sales
At a glance, one may think it's unrelated but recent research at Emory University's Goizueta Business School in Atlanta, Georgia, USA (named after Roberto C. Goizueta, former Chairman and CEO of The Coca-Cola Company), found that personal and even shared e-scooter systems contributed to around $13.8 million in additional sales that goes into food and beverage shops. The research was done in 2019, for a period of six months, in just four cities across 370 shops.
Boost tourism
E-scooters are encouraging tourism in many cities. According to a July 2019 Global Rider Survey by some electric scooter ride-sharing platforms, tourists are more likely to avail of ride-shared e-scooter schemes to gain access to local shops in the local area.
The survey also bared that 29.3 percent of tourists using e-scooters ended their tour either at a local restaurant or at an entertainment shop. By and large, electric scooters in many cities in Australia will help tourists to travel around, explore and discover local shops and reach more tourist destinations.
Increase productivity
In the 2017 report by the Household, Income, and Labour Dynamics in Australia, it was found that commuters were spending 4.5 hours more a week on the road. This is not an ideal setup. As road congestion worsens, hours of travel time stretch even longer, and they contribute to hours of zero productivity, which, as a result, contributes to big losses in efficiency output for many businesses.
Since electric scooters in Australia can move three to four times more people an hour,  and probably faster than bicycles, e-scooters can also provide more time-saving benefits. Cities should exploit this benefit seriously – and build infrastructures that can accommodate e-scooters.
It's an affordable personal transport
Electric scooters offer riders a cost-efficient and convenient transport alternative. Most people in the lower-income bracket share their e-scooter with families because of their practicality and handiness. Not to disparage, but low-income riders use shared e-scooters to get to and from transit.
A 2019 survey in Auckland, New Zealand showed that about 41 percent of riders admitted that riding e-scooters made it possible for them to afford to live in the city. Owning electric scooters allows riders to cut down on transportation costs as they no longer need to pay for fuel costs. What's more, electric scooters are not hard to maintain since there's little to nil cost for maintenance. The big advantage too is that charging electric scooters has little effect on one's electricity bills.
Access to opportunities
One direct economic benefit of e-scooters is their ability to bring people closer to work faster, and easier and this enabled them to fulfill their current work responsibilities while gaining access to other job opportunities. If more people outside of cities had easier and cheaper access to work within cities, it would contribute significantly to the economy for those living outside the cities too, as it would reduce the number of people who will move into cities to access work opportunities. The result? Diminished congestion in cities.
Complete and viable urban solution
While there are still many people weighing the pros and cons of electric scooters, manufacturers continue to improve on existing models and their processes, all in an effort to minimize the risks and alleviate the negative impacts of electric scooters. Electric scooters are no longer  'just' eco-friendly scooters. Numerous studies already proved the positive impact of e-scooters on the economy.
Based on the benefits enumerated, electric scooters do have a positive effect in many areas of a person's life – from making living conditions easier on the pocket, to providing greater access to school and job opportunities, and contributing to a decrease in road congestion. The electric scooters may be just a simple, low-profile solution, but, look how they positively affected how people live in cities.
Mearth, Australia's homegrown and well-loved maker of top-tier, superior-quality electric scooters has upped its ante, continuously working, relentless in its pursuit to enhance further its existing products – the Mearth S Series, Rs Series, GTS Series, and build cutting-edge electric scooters that are the country's pride, maintain an enviable market leadership as  MEARTH continue to delight customers.  
To maximize the economic benefits of e-scooters, it is called upon manufacturers and lawmakers to come together, and collaborate, to provide commuters with safe infrastructures and guidelines. Then, and only then can the country see incredible economic effects pouring in, and the bullish forecast will not be a wish list but a reality fulfilled – for the people.
Subscribe to Our Latest Newsletter
To Read Our Exclusive Content, Sign up Now.
$5/Monthly, $50/Yearly