What are the Car Transportation Charges in India?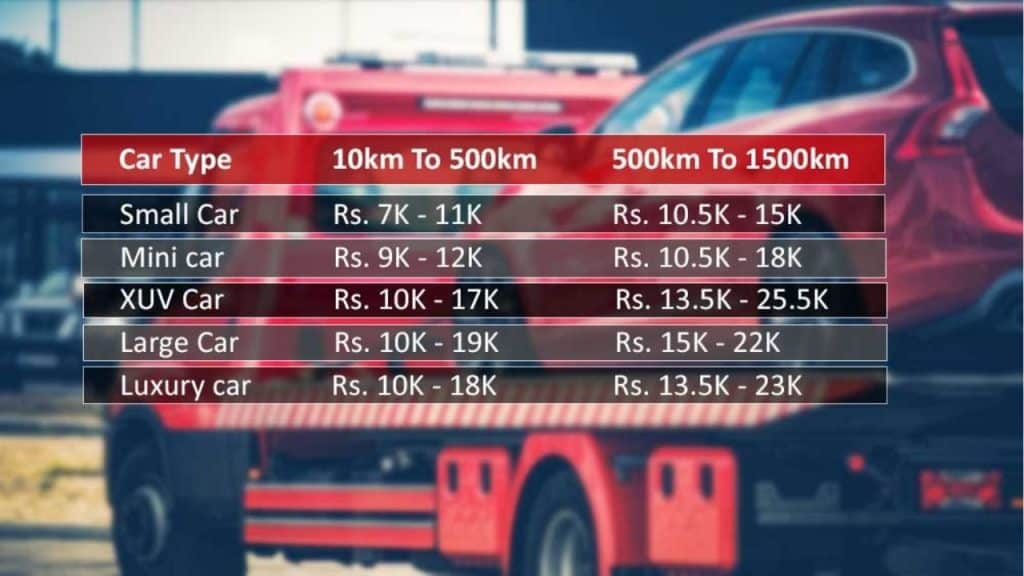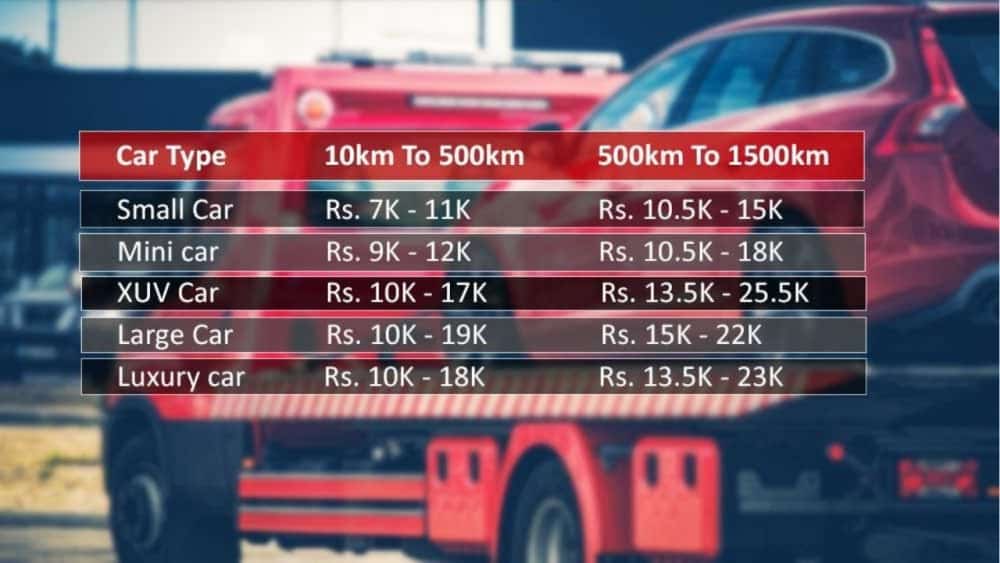 Congratulations! You're finally moving to your dream home in a new city. Of course, shifting your household goods is the most stressful task, but transporting your car to your new city is also as stressful as moving your home goods.
Hiring a genuine vehicle shifting company is really a challenging task, especially if you don't know their working process, or on what basis they calculate the transporting charges. This will help you avoid paying extra charges and know if they try to scam you.
Every car shifting company has its own way of calculating the costs; also, there are several factors that influence Packers and Movers in Gurgaon or any city's vehicle shifting charges. Below are some primary factors based on which car moving company calculates relocation charges.
How to Get Accurately Estimate Car Shifting Charges via Pre-Move Survey
The car transporting company sends their expert moving team to your home to conduct a pre-shift survey. They note your car relocation requirements; mention whether you want them to pick up the car from your location, do you want a fully covered car carrier truck, do you want insurance coverage, etc.
They will also thoroughly inspect your car in a pre-move assessment, like the number of KM's driven, available fuel, tire pressure, scratches/ dents on the car, etc. They also note down parts that need to be dismantled, the required amount of packing supplies, etc. And come prepared on moving day with all the necessary packing supplies, equipment, plans, preparation, moving expert team, etc.
Also Read: Car maintenance tips
What Costs are Included in Car Moving Companies Price Quote
Labor Costs
The vehicle transportation process involves physical tasks, like dismantling removable parts, packaging your car with foam sheet and cling wrap, strapping them onto metal ramps, carefully positioning them into the horizontal cages, unloading them from carriers, reassembling the dismantled parts, etc.
Around 15% in your car shifting charges estimation is the labor cost; this will mainly cover services such as disassembly-reassembly, packing-unpacking, loading-unloading, etc.
Packaging Supplies Charges
Your packing costs will depend on the quality and quantity of packing material required/used. If you have a bigger car (like an SUV/ 7 seater car) your packing cost will be slightly high, as more packaging materials will be needed.
On average, car moving firms will charge around 20% of the overall bill for packaging supplies.
Transportation Rates
The transportation charges will usually make up most of your shipping costs, as the roadways are the most reliable and preferred mode of transport for intercity moving.
The transportation rentals will be approximately 65% of your total moving cost. This depends on the type of car carrier you chose (open/closed), relocation distance, etc.
How to Hire Reliable Car Packing and Moving Company
You can get recommendations from your friends, neighbors, colleagues, or Google search. But it's hard to differentiate between professional and bogus transporting companies, who will scam you in many ways.
To avoid this, shortlist a few car shifting companies near you, then follow these simple tips, which will help find best packers and movers for car shifting.
Verify Transporting Company: Check the company website, look for company details and contact information. Try to physically visit the office location to check and validate if they have proper registration documents like GSTIN, Movers Licence, etc.
Shortlist Best Match Movers: Select at least 3-5 companies near you based on your requirement and budget. Strikeout companies that don't have the proper paperwork.
Get Cost Quotes: Obtain price estimations by sharing your requirements, like the size of your car, services required, type of truck needed, start and end location, etc.
Read the Review: Go through previous customer feedback and ratings to know about their performance history from their website or other trusted sites like ReviewsXP, Mouthshut, Mymovingreviews, AssureShift, Facebook, etc.
Compare and Hire: Examine the car moving company's cost, years of experience, availability on shifting day, quality of service provided, reviews, ratings, etc., and hire the best match car shipping company.
Conclusion
Car shifting companies' costs quotation includes three main factors: labor cost, packaging supplies charges, and transportation rates. These factors are influenced by other main factors like size of the car, packaging required, type of truck (open or closed carrier), relocation distance, doorstep pick up & drop service, etc.
Avoid getting scammed by bogus movers by knowing on what basis the packers calculate your car transportation charges. Request the movers to conduct a pre-shift survey to accurately estimate your car relocation charges and discuss your moving needs in person.
Subscribe to Our Latest Newsletter
To Read Our Exclusive Content, Sign up Now.
$5/Monthly, $50/Yearly