5 DIY Wood Ideas to Decorate Your Bathroom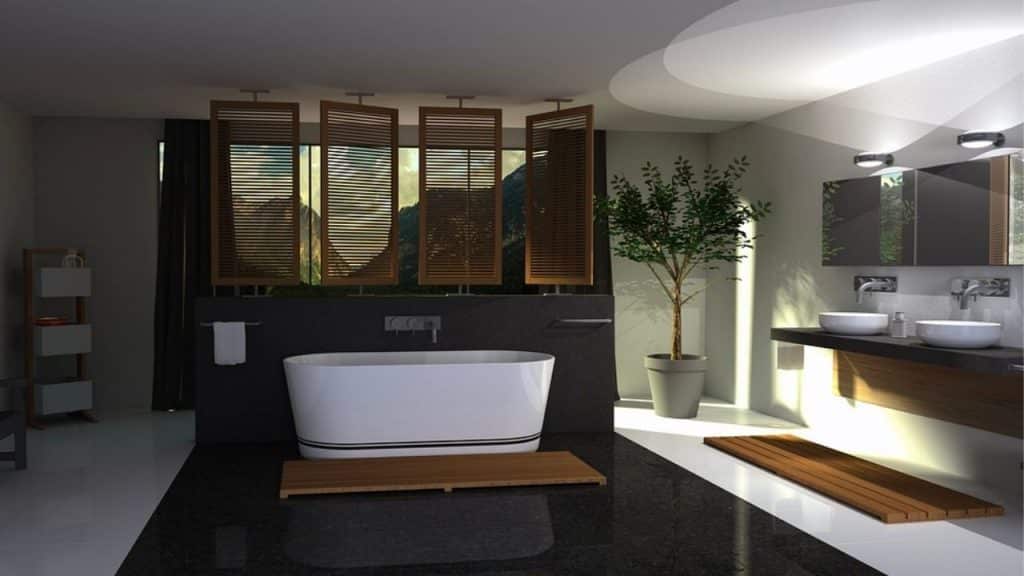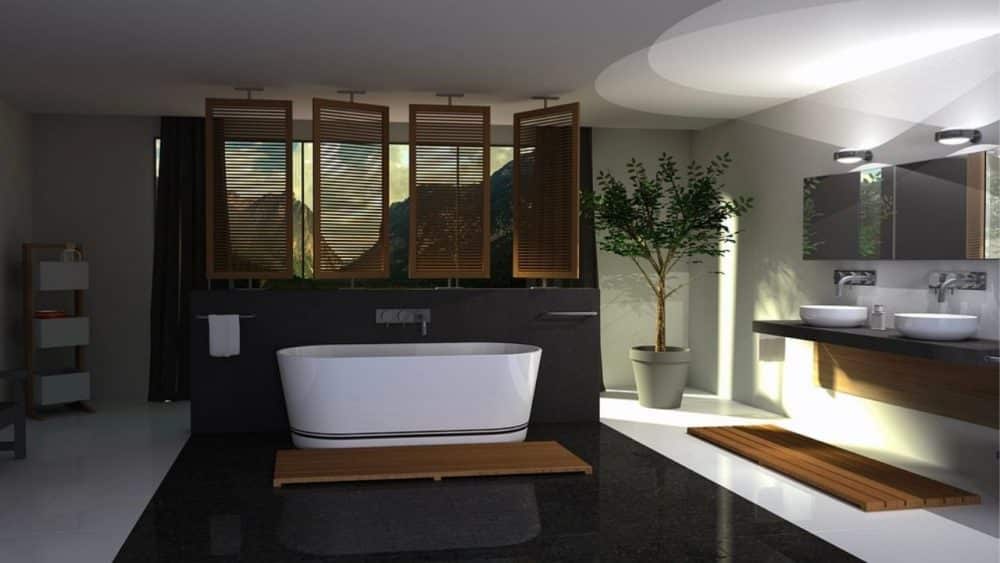 Building your own furnishings is a great way to save money, use your creativity and get hands-on satisfaction.
You can't go wrong with wood for DIY projects since it's a versatile material and adapts well to many tasks. Best of all, it's incredibly easy to work with. All you'll need is the wood itself, as well as screws, tools and some high-quality adhesive.
Wood comes in a variety of colours and grains that can be matched to any style. In particular, it's effective for infusing your décor with a rustic look – perfect for making your bathroom feel cosier.
Keep reading for inspiration and some ideas on how you can decorate your bathroom using wood.
Bathtub tray
A simple plank of wood is all you need to create a tray for your bathtub. You can even spruce it up with some rope handles at a little extra cost.
With a bar of soap, a flannel or towel, and perhaps even a decorative flower, this cheap and easy addition to your bathtub will make your bath look twice as attractive.
Basic shelves
One of the simplest ways to decorate your bathroom is to add some DIY floating shelves.
They're great for adding storage to what is usually an already cramped room. Plus, you can make them with as little as 6 pieces of wood.
Towel rack
Create a towel rack that will give you somewhere to hang your towels and dressing gowns. Attach some hooks to a piece of wood and fix it into the wall. Voila!
Why not give yourself some more decoration by attaching another shelf on top of the rack? It will make a great place for plants or pictures.
Wall art
Nothing quite creates character like art or signs. All you need is some old boards or planks.
First, distress them with sandpaper. This will make them look uniform and even more rustic. Then create a design to go on top. This could involve painted words, string art or any other craft you like.
Accent wall
An accent wall requires more work than other woodwork décor but could add a lot of style to your bathroom.
Moreover, wooden accent walls not only add colour and variety to a room but also give you another place to hang decorations, such as signs, wreaths or flowerpots.
Stepping stool
If you have children, then a wooden stepping stool could be a great help in giving them access to the sink. While more complicated to build than the other options listed here, the stepping stool brings more value and usefulness to make up for the extra effort.
Be creative
Some of the ideas above will be better suited to your home than others. However, you can make more or less all of them work with a little creativity. Don't be afraid to play with dimensions, materials or designs until you make things perfect for you.