How to Deal with Stress After Moving?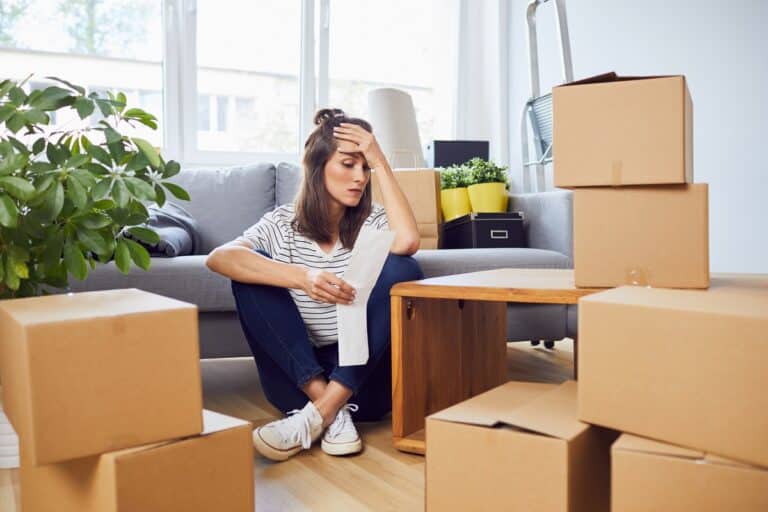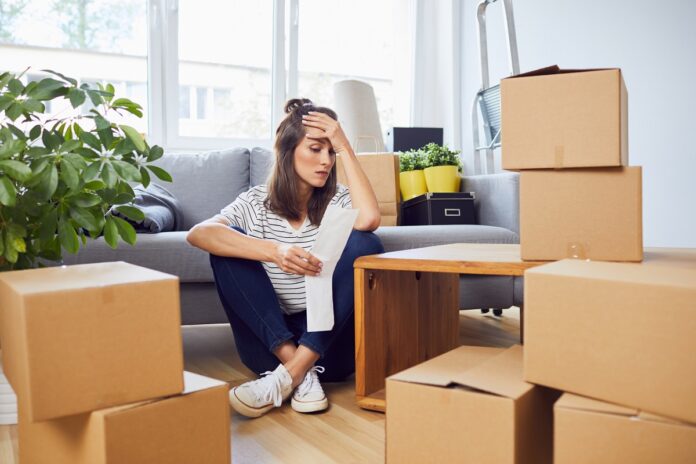 Listen to the Podcast:
Moving to a new home is exciting. The very thought of new acquaintances and opportunities incredibly inspires you. You put your life on a temporary pause, packing your items, organizing moving routines, and anticipating that happy day. However, this inevitable change will soon bring mixed emotions. For some people, embracing new life will turn out to be the hardest possible challenge — a new home, new setting, and new surroundings. The enthusiasm quickly fades out, giving place to stress and panic. And the reason for it is not an exhausting relocation you have just gone through. Moving can really bring you down.
What is the reason for the relocation depression?
Moving should not necessarily bring anxiety. But it is absolutely normal to experience negative emotions after it as you must adapt to a completely new reality. This drastic change requires an adjustment period. Some people will need only a few weeks to sort out things, while others will struggle for months. No wonder you will have to reshape your every routine – from friend activities to minor nuances like finding a place for laundry. You should be alarmed if you keep feeling lost and isolated for too long. It can be more severe than just relocation stress – you may end up with depression.
How to recognize after-move depression?
If you realize that your state is something more than just sadness about the lifestyle you left behind, here is a checklist of the most apparent symptoms for self-examination:
Your eating habits have changed (either increased or decreased appetite)
You find it difficult to focus on your usual tasks;
You often feel sad and even hopeless;
You experience uncontrollable anger and irritation;
Your usual hobbies do not bring you satisfaction;
You are not interested in socializing;
You suffer from unexplained physical aches;
You experience sleeping disorders;
You do not have plans for the future.
These symptoms also characterize clinical depression, and the consequences may be painful if you do not act. The encouraging moment is that you are not alone here — according to one of the recent surveys, almost half of all people who have lived through a relocation consider it the most stressful event they have ever experienced. You just need to know how to approach your issue correctly to recover.
How to handle your emotional state?
Even if your move has turned out to be completely different from what you expected, and you feel a complete wreck in a new place, do not give up! There are plenty of things you can practice to make your adaptation process much smoother. How to manage your after-move depression? Here are a few tips to help you reduce your stress.
Research and learn your new area
A new place — be it a city, a state, or just a rural area — is always a handful of discoveries to make. So start with tourist attractions and get acquainted with your new home from this point of view. It is always thrilling to find out something that you could not enjoy near your old home. Do not let homesick feelings dominate over you — new places will help you raise your spirits and support your mental health. At the same time, research the availability of stores, hospitals, schools, and other locations you may need.
Make your new home comfortable
Relocation is a nerve-wracking experience, and it is always tempting to postpone unpacking to a later date. But decluttering is vital as a mess can only strengthen your depression. Once you unpack all things and arrange them all to their due places, you will feel more comfortable and productive. It is crucial to create a safe and cozy environment in your new home – it will help you feel calm and relaxed.
Do not underestimate self-care
Moving often affects our traditional routines. So you should create a new schedule as soon as possible that will include self-care activities. Even if you have to replan your lifestyle, do your best to consider at least a few points of the following options:
Regular exercise (it can be a gym or plain walking)
Healthy eating
Listening to music
Medication and yoga sessions
Healthy sleeping habits
Hobbies and outdoor activities
Do not try to embrace everything at once; even slow progress will bring results. You can add one habit at a time to build a well-balanced everyday schedule.
Organize a housewarming party
Your move is a new beginning, and you should celebrate it. A party with new friends or neighbors is an excellent idea to start a new chapter of your life. It will become a great opportunity to start new acquaintances at a new place and get some support. The festive atmosphere will immediately find reflection in your mood and mental well-being.
Many people may struggle to make new friends after relocation. If it is your case, you can always research social groups in the neighborhood. You will surely find volunteering, charity, and sports activities to find new acquaintances with the same interests. Possibly you will even find something you have always wanted to try but never found time for — consider it now! You can also look for local online communities to get hints on how to spend time in the area.
It is vital to understand that move is always a challenge. Allow yourself enough time to cope with this change. If you are not tough on yourself and use some of the above-listed hints, your depression symptoms will gradually fade away. A new place will feel more like home when you learn it better.
Subscribe to Our Latest Newsletter
To Read Our Exclusive Content, Sign up Now.
$5/Monthly, $50/Yearly