How to Find Cheaper Car Insurance Online?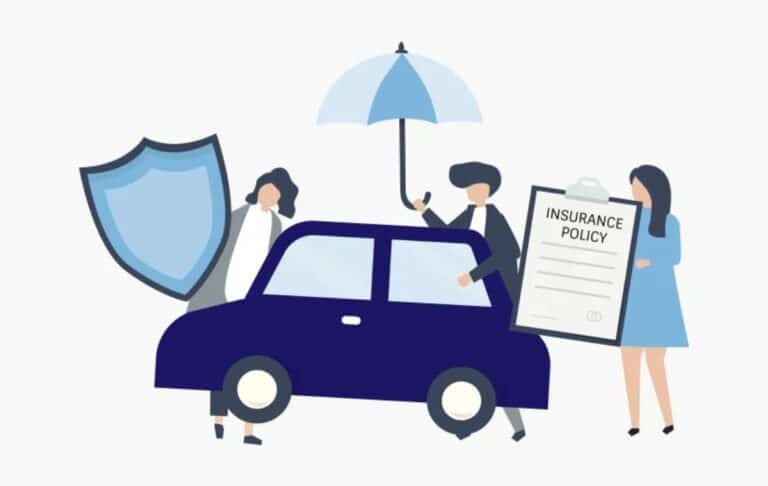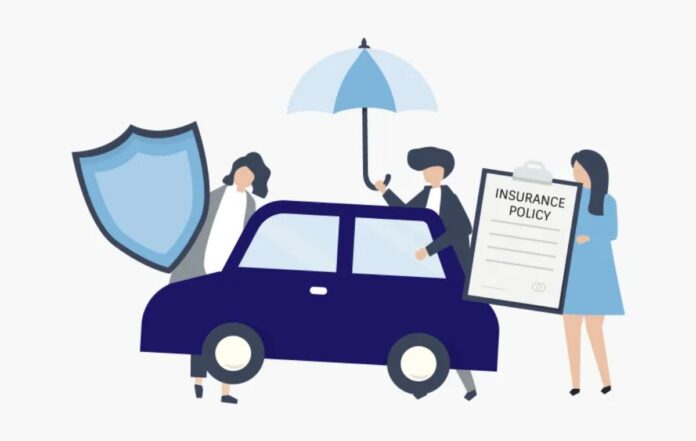 If you want to find cheaper car insurance online, there are a few things you need to know. These include tracking your driving habits, getting personalized quotes from three companies, and receiving discounts for good grades. You should also consider the liability coverage limits you need. Once you have these basic details, you should be able to get a cheap car insurance quote in 2 minutes or less.
Tracking your Driving Habits
There are a variety of programs available that can help you find cheaper car insurance online. Some of them offer incentives for drivers who drive safely. For example, you can get a 10% discount if you sign up for Nationwide's SmartRide program. The app helps you track your driving habits and offers tips to improve your driving style. These programs are not for everyone, though, as some insurers may penalize you for breaking too hard or driving too fast.
Other companies like Progressive offer discounts for drivers who track their driving habits with their "Snapshot" mobile app. These programs track your driving habits such as how often you drive, how often you speed, and how many miles you drive each day. In return, you get a discount on your insurance premium if you use the app regularly.
Many insurance companies also offer discounts if you have a telematics device installed in your car. These devices can also provide your insurance provider with detailed information about the amount of money you are saving. The information can be updated constantly, giving you a clearer picture of your insurance costs and savings. Many people are skeptical about using these devices.
You can get a smartphone app from most insurance companies, but most of these require you to have your smartphone with you at all times. This device isn't required for the Nationwide usage-based program, but it does give your insurance provider a more accessible way to track your habits.
Another app that can help you find cheaper car insurance online is the DriveEasy app. The app uses GPS location and sensors to track your driving habits. It even monitors how many times you use your cell phone. The app also provides tips for safer driving.
Getting Personalized Quotes from three Companies
When switching auto insurance, you may want to compare personalized rates from at least three different companies. To get the most accurate quotes, you need to enter certain information about yourself, your vehicle, and your driving habits. This information includes your driver's license number, the type of car and its annual and current mileage, and the reasons you are changing auto insurance.
After gathering quotes from three different companies, you can then compare them to see which offers are the best deals. While price is always a factor, you should also make sure you're getting comprehensive collision coverage. For example, quote number two offered less coverage than quote number three, and the third one had a higher deductible.
State Farm
When you get a quote from State Farm online, you may notice that the cost is much lower than if you went directly to the insurer. The savings can be as high as 30 percent. In some states, such as New York, you may qualify for a higher discount than that. Be sure to review your specific facts and circumstances to determine the extent of the discounts.
For instance, if you are under 25, you might qualify for the Steer Clear Program, which provides significant savings for safe drivers. Young drivers typically pay higher insurance rates than adults, and this program can help. To qualify, drivers must not have been in at-fault accidents or received any moving violations in the past three years. Additionally, your credit score and driving record will determine the amount of savings you receive.
State Farm has received an AA rating from S&P Global, a high ranking which means the company has solid financial stability. However, this is still below the AAA rating, which is the highest possible score. It is also rated A++ by A.M. Best, which indicates that it has excellent customer service and a low cost of coverage.
While you're shopping for car insurance, it's a good idea to compare multiple companies before making a final decision. By comparing prices, you'll likely find a policy that suits your needs. For example, State Farm offers a full coverage plan for $74 per month. However, if you're an older driver, you may need to shop around to find the best deal.
Besides a cheaper premium, State Farm also offers discounts. For example, if you're a good student, you could qualify for a 25% student discount. Furthermore, if you drive safely, you may qualify for the Drive Safe & Save (TM) discount.
USAA
When purchasing USAA car insurance online, you have several options when determining the amount of coverage you'll need. This company also offers a variety of coverage options for homeowners. For example, if you're planning to purchase a new house, you may want to consider a higher deductible than you would for a smaller home. This can make a huge difference in the cost of your insurance premium.
When purchasing a car insurance policy online, USAA will ask you several questions about your vehicle and drivers. While some of these may seem irrelevant, others could actually play an important role in determining your car insurance rate or qualifying for discounts. If you have any questions, you can contact USAA's contact center. Their customer service representatives are available round the clock to answer any questions about your policies or the quote process.
You can also download the USAA mobile app for your phone. This app is available on the Google Play store. Once you've downloaded the app, sign in to your USAA account. Signing in to your USAA account is easy and takes just a few minutes. The app also allows you to update your account information.
You can also cancel your USAA car insurance policy online if you wish to. However, before you do so, you should check with your agent to determine which coverage you want to drop and which you want to keep. Make sure you have replacement policies in place for the same coverage. You can also check whether you need GAP insurance for your vehicle before you cancel.
If you are involved in an accident, USAA's roadside assistance program will help you get out of a sticky situation. The company also provides rental car assistance services for its members. If you have to get a new car, they'll reimburse up to 20% of the cost. Additionally, USAA members can take advantage of a variety of discounts for travel, home products, car care, retail, and health and entertainment.
Subscribe to Our Latest Newsletter
To Read Our Exclusive Content, Sign up Now.
$5/Monthly, $50/Yearly