Best Automobiles, Concepts, and Automotive Tech at CES 2023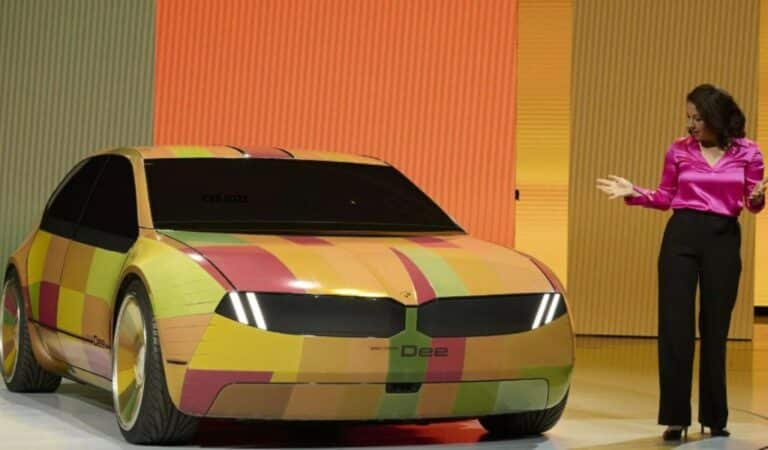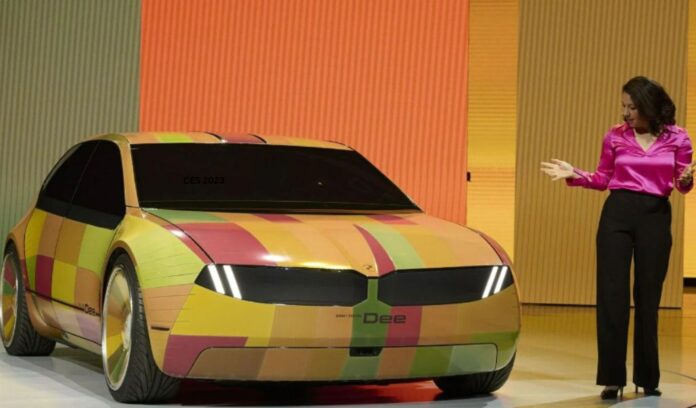 The Consumer Electronics Show (CES) in Las Vegas this year was a place to show off some of the biggest advances and new technologies in consumer electronics. But with each show, it also becomes more of a car show, with technology companies and car makers showing off some of their latest ideas and technologies.
Read More: Best of CES 2023
Here's a list of some of the best cars, concepts, and automotive technologies that were announced at CES 2023.
BMW's Colour Changing i Vision Dee
The I Vision Dee is a mid-sized sedan concept that BMW showed off at CES. It uses the same advanced color-changing E Ink technology that was used in the iX Flow concept that BMW showed off at CES 2022.
Editorialge says that the body of the BMW I Vision Dee comprises 240 E Ink segments that can be controlled separately to change colors. This means that the car can be made to look different by combining colors and patterns in almost infinite ways. The I Vision Dee also has a slider for mixed reality and an advanced heads-up display with "shy-tech" sensors that let the driver choose how much digital content to show on the display.
Sony's Afeela Electric Car
Sony showed a concept car three years ago, and at CES this year, they showed off a new electric vehicle prototype called Afeela. The electric car was made in partnership with Honda. When it comes out, which could be as soon as 2026, it will have technology from Qualcomm.
When Sony CEO Kenichiro Yoshida showed off the car on stage at CES, he called it a "moving entertainment space." The prototype has 45 cameras and sensors inside and outside the car to make sure the safety and security of the passengers.
Qualcomm Partners with Salesforce for Connected Customer Experience
Qualcomm, which is best known for making processors for smartphones, announced at CES that it would work with CRM software company Salesforce to create a new intelligent connected vehicle platform for the auto industry. The platform is made with the Snapdragon Digital Chassis and Salesforce's Automotive Cloud. It is meant to give automakers, fleet providers, and other suppliers the tools they need to offer personalized customer experiences that can be updated throughout the lifecycle of a vehicle.
Through driver data, the new connected vehicle platform will help automakers learn more about how their customers behave. It will also let them offer connected services that can be sold for money. The cars built on the platform can be changed on the fly to work with new connected services, and users will find it easy to upgrade.
ZF Heated Seatbelts for Increased EV Range
In cars with internal combustion engines, the wasted heat from the engine is used by the heater to warm up the inside of the car. But because electric cars don't have engines that make a lot of heat, it could take a lot of energy to keep the inside warm in the winter.
This is why people who ride in electric cars are told to turn on the heated seats instead of the heater to stay warm. Now, ZF, a company that makes parts for cars, has added heated seatbelts to the mix. The new seatbelt that was shown off at CES is made to keep people warm all over their bodies. It could help electric vehicles go farther by reducing the amount of power needed to heat the cabin.
Harman's AR Heads-up Display
Harman, which is owned by Samsung, showed off its Harman Ready Vision heads-up display at CES 2023. The heads-up display uses the vehicle's sensors to show the driver real-time visual alerts that tell them about their surroundings and the conditions of driving. For instance, the heads-up display could show more specific navigation instructions on the windshield.
Along with the heads-up display, Harman will add directional and spatial audio to its platform. This will help drivers understand what's going on around them and let them act faster in dangerous situations while keeping their eyes on the road.
Goodyear's Sustainable Tires
A lot of attention was paid to the technology inside the cars, but tire maker Goodyear showed off a tire that it says is made of 70% materials that are good for the environment. Soybean oil, recycled polyester, pine tree resins, and other eco-friendly materials are used to make the tire.
Goodyear says that in addition to being made from recycled and reusable materials, the tire also has less rolling resistance than tires made with traditional materials. This means that the demonstration tire might save fuel and have a smaller carbon footprint it.
Subscribe to Our Latest Newsletter
To Read Our Exclusive Content, Sign up Now.
$5/Monthly, $50/Yearly