Best of CES 2023: The Innovative Products that will Shape the Future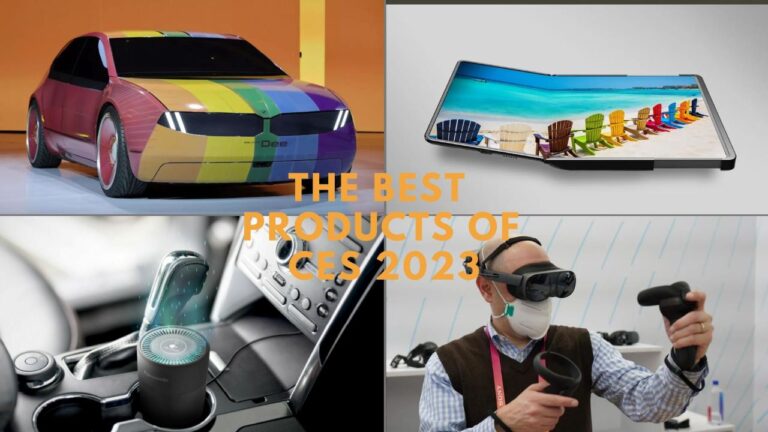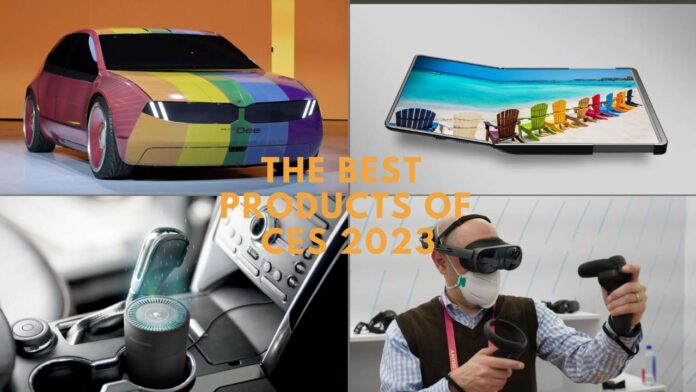 Listen to Podcast:
After a two-year hiatus caused by the epidemic, CES is back in fighting shape. The world's largest tech giants descended to Las Vegas once more, bringing with them some incredible things. We saw a $800,000 flying automobile, a crazy large wireless TV, and yep, a urine sensor for your home toilet.
This CES 2023 heralds the return of the full in-person experience. More than 100,000 individuals have attended. Also, over 2,200 companies promoted what they believe to be the next great things. We focus here about the best of CES 2023 products and services that were on the biggest tech show.
Before diving into our list of the best of CES 2023, we attempted to limit the number of those who received our Best of Show Award to between five and seven. All of the people on this list meet at least one of the following requirements.
The product has a previously unseen concept or idea.
This product aims to address a major customer issue.
The item is a redesign or new take on an established product that raises the bar in terms of performance or quality.
Finally, in order to avoid awarding items that may never see the light of day, we assigned more weight to those with at least a calendar year delivery window or timeline, as opposed to those with no planned release date or a hazy one.
The Innovative Products that are Best of CES 2023 
Afeela electric vehicle from Sony 
Sony revealed a new electric vehicle prototype dubbed Afeela at CES three years after unveiling a car concept. The electric vehicle created in partnership with Honda will use Qualcomm technology. The car will get released as early as in 2026.
Sony CEO Kenichiro Yoshida described the car as a "moving entertainment environment" when he revealed it on stage at CES. The prototype car is outfitted with 45 cameras and sensors both inside and outside the vehicle to ensure passenger safety and security.
The best gaming tech at CES 2023
This year's CES featured a lot of amazing gaming hardware. CES 2023 is coming to an end, and with all of the latest technology blossoming right before our eyes, there's plenty to get your teeth into.
We went through everything this year's event could potentially throw at your gaming setup and came up with our best 23 picks from the class of 23. CES has returned with a boom after a few quiet years, featuring everything from wireless TVs to monstrous 18-inch gaming computers. Alienware, MSI, Razer, and Asus have all brought their A-game to Vegas this week.
Delta Airlines will provide free WiFi on domestic flights
At CES 2023, Delta announced some big news for loyal flyers: the airline would soon offer free WiFi on most domestic flights. By February, over 80% of its fleet will have free WiFi. The caveat is that you must be a member of the airline's SkyMiles frequent-flier program to use the free WiFi.
John Deere continues to revolutionize farming
At CES 2023, John Deere — yep, the green and yellow tractor business — introduced some of the most creative items. It demonstrated the ExactShot, a robotic fertilizing system, and a new electric excavator. Instead of repeatedly dropping fertilizer, the ExactShot employs sensors and robots to place it exactly where it is needed. Meanwhile, the electric excavator emits no pollution while remaining powerful.
Android joins Apple in the future of texting via satellite
Qualcomm introduced Snapdragon Satellite at CES 2023, which would effectively allow customers who buy new Android phones later this year to transmit two-way text messages using satellites. The capability could be useful for individuals who need to communicate but do not have phone coverage.
Android transfers music from automobile to phone
At CES 2023, Google introduced a new function called "uninterrupted listening" that will seamlessly migrate your current music or podcast from one device to the next based on your location. Users devoted to the Android ecosystem may, for instance, depart their vehicle and have their music automatically transferred to their phone.
Android Auto gets a facelift
Google revealed at CES 2023 that the Android experience in cars has undergone a significant makeover. A progress meter for podcasts and music is one of the modifications, along with relocating the Map view closer to the driver and adding a quick-launcher for frequently used apps.
BMW unveils a color-changing car
The I Vision Dee, a concept automobile from BMW will let drivers mix and match 32 different colors. This car which is exclusive has been displayed.
Lenovo displays a metaverse without a headset
The strangest item that tech giant Lenovo discontinued was probably a headset-free metaverse device. A person's actions and facial expressions would be captured by Project Chronos. So, they could take part in an event that was taking place virtually.
Robot designed to care for the elderly
Aeo, an adorable robot from Aeolus Robotics that can open doors, carry objects, and sanitize surfaces, was on display. Even selfies are taken. Oh, and thanks in part to its 360-degree night-vision camera, it can also serve as a security guard—a little less amusing.
TCL unveils new augmented reality glasses
At CES 2023, TCL presented its new augmented reality spectacles. Christianna Silva of Mashable described the glasses, which can display GPS navigation and auto-translation as well as phone call and message notifications, as "huge, blocky, and extremely cool".
Volkswagen's latest EV in QR codes
Volkswagen's next electric vehicle will equal Tesla's 400-mile range on a single charge, but their near-production model conceals itself with a QR code that covers the entire vehicle. The vehicle will not be available until 2026 as part of a new lineup, however the external QR code electroluminescent light show may not be a standard feature.