Everything You Need to Know About Cartoning Machines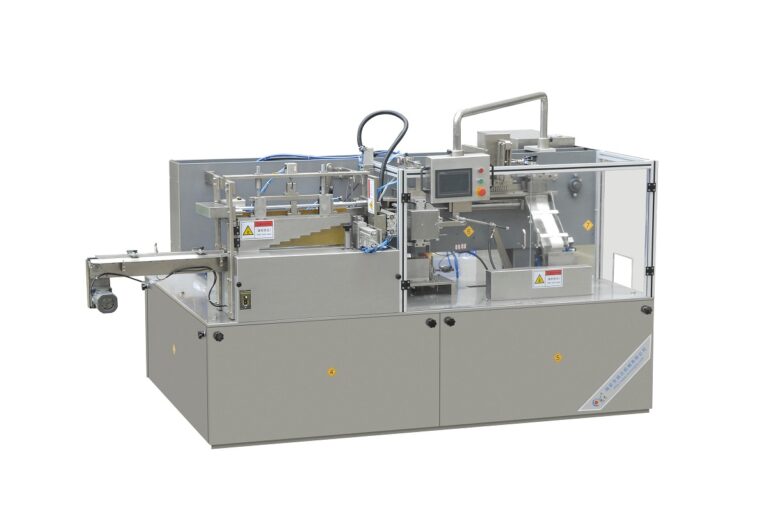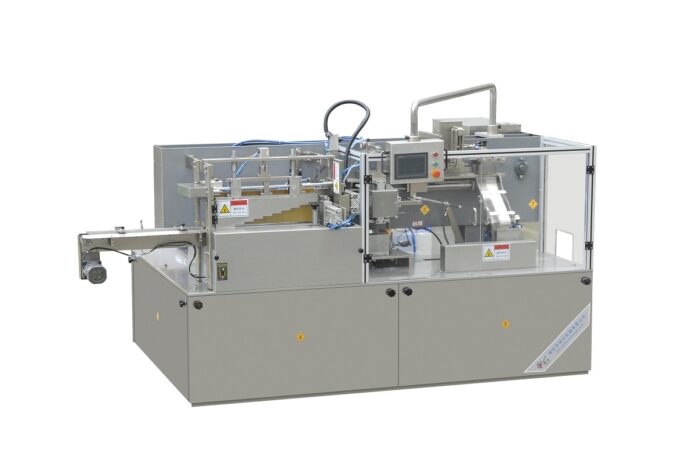 Cartons are the most widely used form of packaging we see in supermarkets and are the central part of FMCG (Fast Moving Consumer Goods) logistics, processing, and product appearance. Manufacturers use cartoning machines for erecting, sealing, and folding cartons.
What is a cartoning machine?
Also called Cartoners or Carton Form, Fill, Seal machine, the best cartoning machine works to raise, close, and pack sealed cartons. In simple words, the machine gets a flat carton (called a blank), erects it into a rectangular form, drives the product into the box (or fills it via vertical movement), and closes the box with end flaps or a fold-over cover. The machines used here are either semi-automatic or fully automatic.
The kinds of cartons comprise open sleeves and various types of tuck, overlap, and seal. Some companies employ a straightforward fold to close, while others apply pre-cut tabs, slots, or glue.
It is worth noting that some patented systems like Tetra Brik work on only particular machines. On the other hand, manufacturers can use some designs such as 'crashclock' cartons on a range of machines. It is up to the manufacturer to give the cartons any shape, including hinged lids, triangular, hexagonal, octagonal, double-wall, frame-wall, wave-shaped cartons, and tapered trays.
What is the primary material of cartons?
Before we discuss this further, let's see what cartons are made of. The primary material is carton board, which is semi-flexible paper stuff created with different sheets of wood-based fiber. This heavy material is stronger than paper but lighter than a tough board used for packing. Drinks cartons require a waterproof laminate, while product visibility is ensured through a carton board with a pre-cut window and a see-through lamination.
What product packaging cartoning machines make?
Cartoning machines are part of the fast-moving consumer goods industry, particularly related to food, tobacco, coffee, confectionery, pharmaceuticals, cosmetics, toiletries, and domestic goods. We see these machines mainly in the non-carbonated beverage industry. While buying such a machine, the primary factors comprise budget, the materials you employ (containing your methodology to sustainability), carton size, throughput volume, transport, and your focused market.
Types of cartoning machines:
The semi-automatic and fully automatic machines have two main types: horizontal cartoning and vertical cartoning. We will first discuss the difference between the semi-automatic cartoning machine and a fully automatic carton machine:
Semi-automatic cartoning machine:
In semi-automatic cartoning machines, the operation includes manually or automatically inserting products into a machine either horizontally or vertically, depending on the type of machine. The primary components of such a machine include:
Control panel
Motor and electric panel
Conveyor, guide rail, roller, etc
Inkjet printers
Safety system
Automatic carton machine:
It is a fully computerized piece of equipment that does not require much human assistance to operate. Automatic machines have the ability to check the integrity of the carton to ensure that it is of the correct quality.
The main parts and accessories of an automatic machine are:
Hot Melt Adhesive System
Inkjet Printers
Brochure insertion system
Folding system
Horizontal cartoning machine:
A horizontal cartoning machine can insert a product from both sides horizontally. It has the ability to run rigorously without any interruptions and offers automatic lateral loading. We mainly find these machines in the food industry for packing pizza, rice, cakes, coffee, grains, etc.
Vertical Cartoning machine:
Vertical cartoning machines push products to cartons in a vertical position. Depending if the machine is semi-automatic or fully automatic, it applies product insertion manually or automatically. The product insertion process mostly initiates from the high point to pack rice, dried pasta, noodles, etc.
How does the cartoning machine work?
First, the guide rail places several cartons in an appropriate place, and then the pushing apparatus triggers the push plate option, which opens the box. Subsequently, the machine links the bottom of the carton to a vacuum suction cup driven by a pneumatic system.
The machine carries this process on the rear and front to ensure the carton goes to the loading area at 90 degrees angle. In the loading section, a mechanism packs the products in the boxes in an efficient manner.
After loading, the chain conveyor will send boxes to folding storage. Afterward, the cam links the motor to drive the plate, executing the objective folding process. Subsequently, the machine seals the box's front cover and drive plate to start the push and bend the cover for secure locking.  
Advantages of using cartoning machines:
Manufacturers use a cartoning machine because it:
assists in enhancing efficiency.
cuts labor time which is used to create cartons and stuff products manually.
It is capable of managing specific types of boxes, like small or medium-sized cartons, appropriate for different types of industries.
is profitable and advantageous for companies since it completely automates the packaging mechanism.
minimizes the chances of mistakes and aids in project management solutions, thus assisting small-scale companies.
Types of packaging boxes
Cartons play a crucial part in creating a striking look for your product. Thanks to cartoning machines, you can transform a carton board into thousands of designs according to your product's shape and size. Some widely used carton types of product packaging include folding carton, rigid box, shoulder box, foldable box, corrugated box, conventional slotted container, semi-slotted container, full overlap, telescope box, sliding box, mailers box, ready-made shelf box, and customized box.
Subscribe to Our Latest Newsletter
To Read Our Exclusive Content, Sign up Now.
$5/Monthly, $50/Yearly