A Look Inside the Food Distributor Industry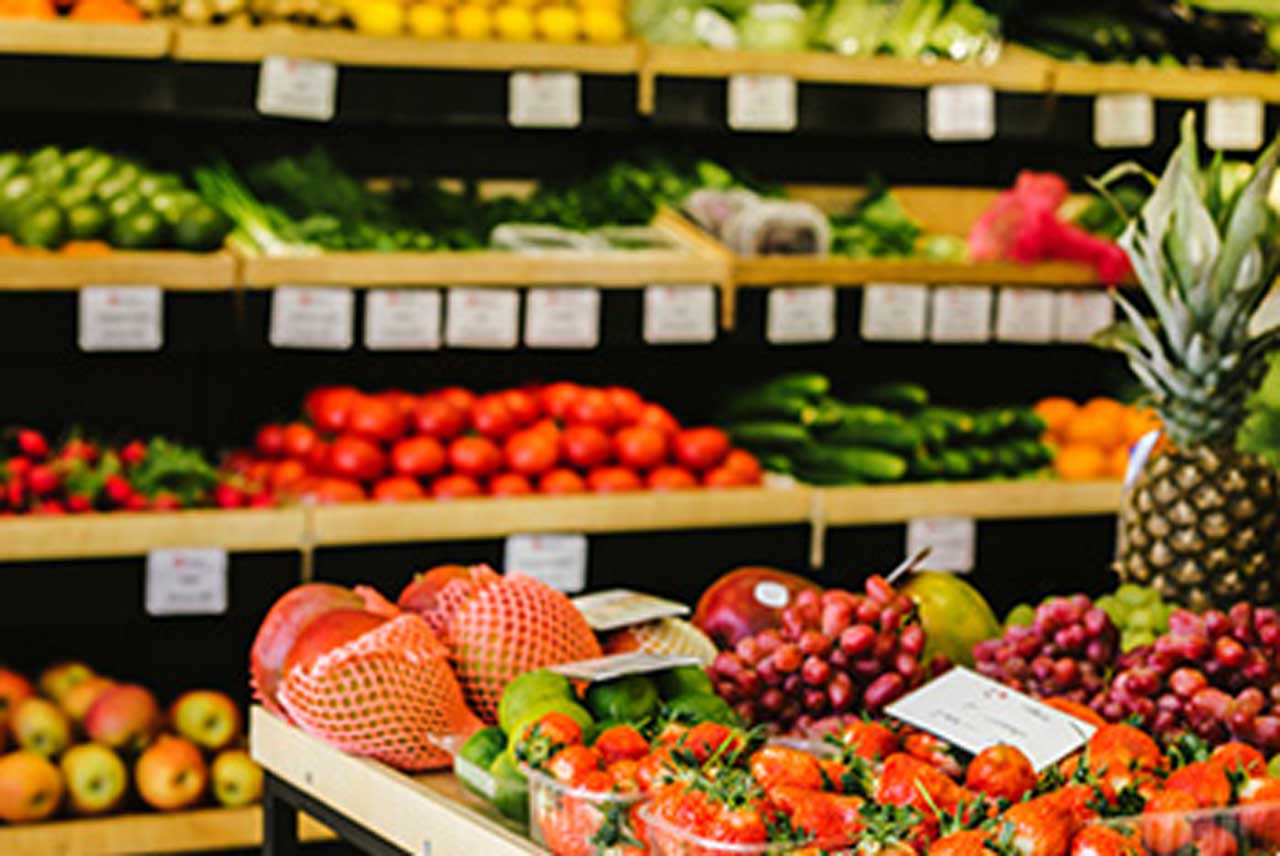 Food distribution is the process of transporting food from suppliers to consumers. Its purpose is to connect food producers to consumers and allocate food accordingly. It is the process that follows after food production, and it includes collecting, storing, and distributing food items to manufacturers, stores, restaurants, and other places. 
There is also foodservice distribution that facilitates the delivery of food items from manufacturers, producers, and processors to such foodservice operators as chefs at restaurants, grocery stores, cafeterias, nursing homes, hospitals, and others. Often, food distributors get food from manufacturers and sell it to foodservice operators. 
Currently, due to the Covid-19 pandemic, the foodservice distribution industry is facing major changes. Thus, food distributors are diversifying operations, entering new markets, innovating to supply dark kitchens, and striving to answer calls for better supply chain transparency. Many small- and mid-size businesses are also trying to handle the current economic storm in the country caused by the pandemic and optimize their operations. 
What Do Food Distributors Do? 
The primary task of food distributors is to serve as an intermediary between food and beverage manufacturers and food operators, such as restaurants or retailers. They receive large volumes of products and break them down into smaller quantities for food operators. Food distributors supply all types of retailers, including grocery stores, convenience stores, and mass merchants, and restaurants, hospitals, schools, and other institutions. 
The Example Of a Food Supply Chain
A food distributor buys, warehouses, sells, transports, and delivers food items, by providing foodservice operators access to a variety of products from different manufacturers. Most foodservice operators purchase food items from specialty, local, and broadline distributors daily or weekly. 
Types of Food Distributors 
There are four types of food distributors:
Broadline food distributors 
Broadline distributors carry thousands of different products that are usually sold in high volume. Most broad-line distributors are large corporations that serve a large market. Usually, they carry more generic products, so it can be hard for food operators to get niche or specialized products from them. 
Specialty food distributors 
Unlike broad-line distributors, they focus on smaller types of products. For example, there are fresh seafood food distributors, whose focus is seafood products that they provide to stores and restaurants. Or they can work specifically with restaurants in certain regions by providing chefs of these restaurants with specific ingredients they need. They carry more specialized products that broadly food distributors may not be able to provide. 
Redistributors
This type of distributor does not work directly with food service operators. Instead, they get products from manufacturers to breakbulk shipments down for smaller, local food distributors. These smaller distributors are usually individually owned foodservice operations that do not have enough volume in order to buy products from broad-line distributors for example. The mission of redistributors is to help them and make this possible. 
Cash and Carry 
This fourth type of food distributor is more like a wholesaler because they do not deliver food items to foodservice operators. Instead, operators have to go to cash and carry warehouses and get their products from there. Many restaurant supply businesses operate this way.
The Statistics
The food industry in the United States makes up about $1,5 trillion. Almost half of this is retail, including convenience and grocery stores, meaning that food is consumed at home. The other half is food service, including workplaces, schools, restaurants, cafeterias, etc., meaning that food is consumed away from home. 
Currently, there are over 1,219,000 food operators in the United States, including 264,125 supermarkets and convenience stores. With regard to restaurants, they make up the biggest piece – 648,462 units. There are also 337,150 on-site foodservice operations. They include such institutions as schools, hospitals, nursing homes, colleges, lodging and recreation, and the military. 
Software Solutions For Food Distribution
Here are some software solutions you can use to get started: 
Foodservice distribution software. With the help of this software, distributors can process, schedule, and track their food orders. They can process payments, manage inventory, build reports, and create invoices by using this platform. The purpose of this platform is to make the food distribution process easier and well organized. 
Food traceability software. This software is used by food distributors in order to track the ingredients and origin of food items. It is especially useful for those distributors who deal with food allergens and food restrictions. For example, with the help of this software, they can find out about the ingredients, origin, and inventory to make sure that there is no cross-contamination between kosher foods and pork food products. 
Software solutions play an important role in food distribution. With the help of these systems, we can eat pumpkins in spring and strawberries in winter. Food distribution is a complicated industry, and software solutions make it easier and better organized. 
How To Make Your Restaurant Kitchen Function?
As mentioned above, there are 648,462 restaurants in the United States. If you want to open your own, one of the first things you need to take care of is the kitchen. Here is a list of essential equipment that your restaurant kitchen must have: 
Ovens
Food processors
Refrigerators and freezers
Counters and cutting boards
Slicers
Rangers and ventilation
Safety equipment
If you are looking for help with your kitchen design and a vendor that will source the best kitchen equipment for you at a reasonable price, you should contact a company that will be able to source all of the equipment you will need, such as Mathias Food Service Equipment Company. These companies provide customers with project management services to help them hire the right contracts, handle everything from staging to delivery and provide them with the training they need to be able to use new equipment in their kitchen.