Top 5 Project Management Software to Look Out for in 2022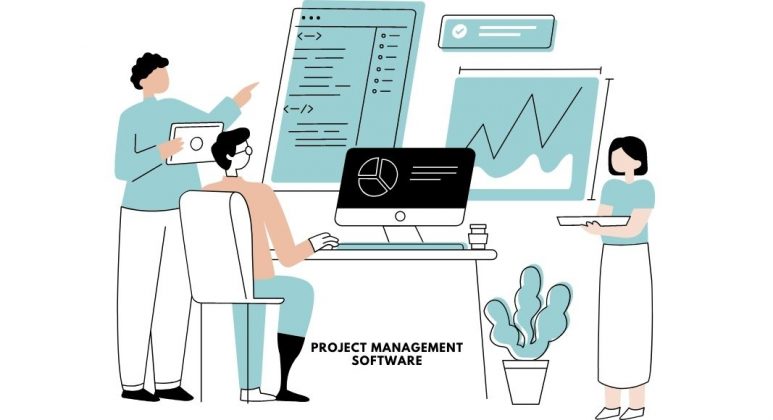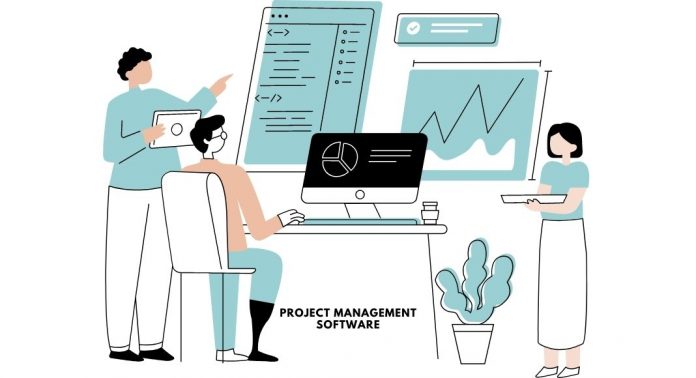 What is Project Management Software?
Project management software has existed for a while now. Software is becoming even more popular in this day and age because of remote working environments becoming more common. A project management software like these smartsheet competitors, allows you to essentially assign and manage tasks that go into producing an end result for a project or a goal set by you and your team. You can plan your project, assign tasks, leave feedback and do much more because of this software. 
In this piece, we will be telling you about various project management software so you can decide which project management software will be right for you. There are tons of options in the way of project management software available in the market these days. This is why it is important to do your research to find software that will be the right match for you. We will give you various options; from Wrike software to Trello. We will tell you important factors which will help you make a decision such as Wrike demo or Trello features. Keep reading to learn more! Smartsheet is not the only option when it comes to software for managing projects. Check out other options and competing choices. Project Management Software is popular technology, and many people are looking for high-quality software that will save them time and help them track issues, the critical path, and time and expenses.
Top Software to Look Out for
Wrike
We want to tell you about Wrike software because of the various features in this software. The template features in this software allow you to go through a number of options and choose a template that caters to your needs. The templates can also be further customized which is a wonderful option overall! The templates are very robust and allow you to make project planning a lot easier since all you need to do is populate the sheet in order to be able to plan your work. If you opt for a Wrike demo, we suggest you check out the tracking feature because of how amazing it is. The feature gives you an estimated timeline for when a project can be expected to be completed. As for Wrike pricing, the software has a free version but the Wrike pricing for the paid version is about $9.80 a month which is quite affordable!
ProofHub
ProofHub is an all-in-one project management and team communication tool that works for teams of all sizes and types. Businesses frequently need to establish definite processes in order to maximize process efficiency, and ProofHub has various tools to help them do so. Its sophisticated task management system includes workflow-based Kanban Boards for tying up loose ends. In the same window, managers can assign tasks, set deadlines, and convey updates. ProofHub's Gantt Charts are widely used for project planning and forecasting, and they assist managers to create timetables and managing job dependencies. A dedicated "Reports" area provides insight into project KPIs and keeps track of development week to week. You can even connect with your team members instantly using ProofHub's in-built chat application.
Trello
After Wrike software, we want to tell you about Trello cost which is also a great software. This software is cloud-based which means you and your team will be able to access it from anywhere in the world and hence have a lot of flexibility when it comes to using the software. This is ideal for offices that are opting for a remote working setup. The software also has a dashboard that is customizable according to your needs. The dashboard is very easy to get used to which means you are able to reduce your learning curve next to nothing which helps you to hit the ground running and not lose any time when it comes to your work. This is a very important feature in any software; how easy it is for you to get used to it.
Asana
The third software on our list is Asana demo which is also a very well-known name in the world of project management software. This software allows you to integrate your calendar into the software so that your calendar automatically gets updated with any due dates and any reminders that are added to the software itself. This helps you organize your work calendar well efficiently. The activity feed on this software also allows you to look at what your co-workers are up to. You are able to see what task everyone is currently doing, what phase in the pipeline the project currently is, and what tasks have been marked as completed. This helps you know the progress of the project overall apart from your role in it!
Monday.com
Monday.com demo  is another great software that we want to tell you about because of the various top-notch features it has. The software has a really good feature where you are able to visualize the data. This feature helps you to make a visual board of what your project looks like which makes it easier to understand for everyone involved. The software has another feature that is talked about positively in a lot of reviews. The collaboration feature on this software allows all team members to message and comment on tasks and content which makes giving feedback to one another much easier than it previously was!
ProWorkflow
The last software on our list is ProWorkflow. This software has a great app for your mobile device be it iOS or Android! The software allows you to use it on the go with the mobile app which makes it a winner in our eyes! The notifications feature in this software allows you to get notified whenever there is an update concerning you about the project. The software also sends reminders for when something is due. This helps you to keep on top of everything and make sure your project is done on time!
Which of these Software is Right for You?
While we have outlined some of the features of top software like Wrike software ProWorkflow and more; it is up to you which software is right for you. We suggest making a list of all the features you would ideally want in a software and then comparing them to the features available in the software mentioned earlier.
We also suggest reading as many reviews for this software to see what users think of it. This will help you determine whether the software is right for your needs. We are sure whatever decision you come to about which software you choose will be the right call for you and your needs!
Subscribe to Our Latest Newsletter
To Read Our Exclusive Content, Sign up Now.
$5/Monthly, $50/Yearly