An Easy Guide to Taking The Bus from KL Sentral to KLIA2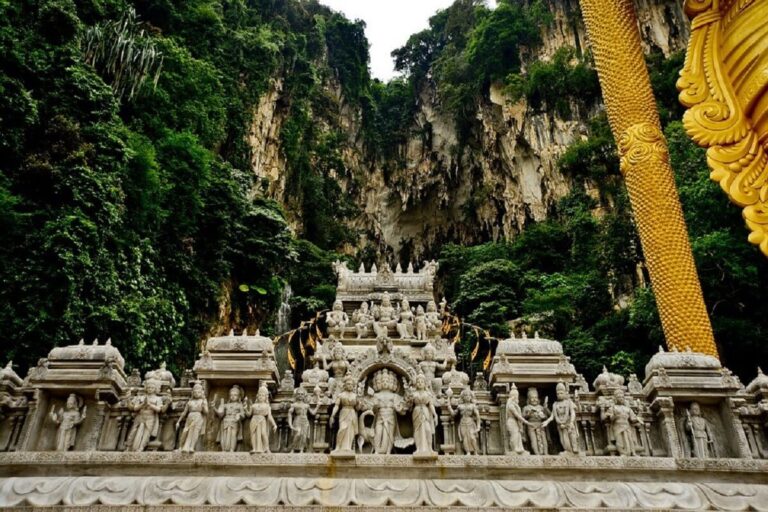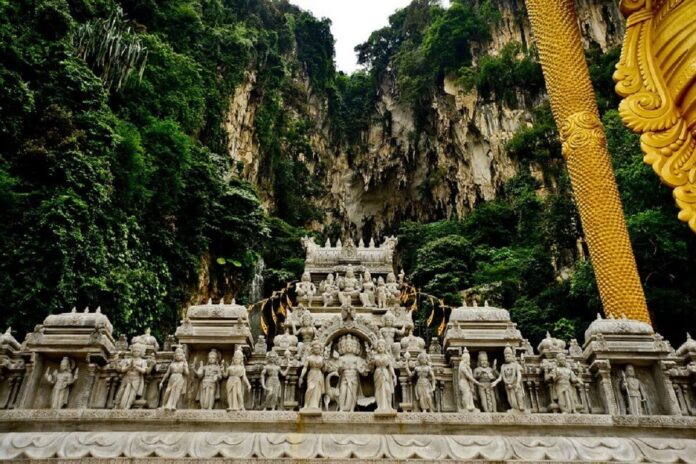 KL Sentral, or Kuala Lumpur Sentral Station, is the primary railway station of Kuala Lumpur, Malaysia. This place is a transportation hub that connects the city with its neighboring cities. KLIA2, also known as Kuala Lumpur International Airport 2, is a new-age international airport located 60 km from the KL Sentral Station or KL Sentral. You can easily travel from KL Sentral Station to KLIA2 via bus.
So, if you are traveling from KL Sentral to KLIA2 and looking for available buses on this route, keep reading. Here we will share an easy and complete guide for the bus from KL Sentral to KLIA2.
Where to get a bus from KL Sentral to KLIA2?
You can book your bus ticket online if you want to travel from KL Sentral to KLIA2 via bus. There are multiple online bus booking platforms available that you can use to book online bus tickets. There are only two boarding points in KL Sentral from where you can get a bus for KLIA2 – TBS or Terminal Bersepadu Selatan and KL Sentral Station. Most of the bus operators between KL Sentral and KLIA2 uses these points for boarding. But you must check the dropping and boarding point of the specific bus you are booking as different bus operators have their boarding and dropping points.
Where to get off at KLIA2?
Like the boarding point, you must learn about the drop-off points before purchasing your bus ticket. It will help you understand which bus suits you and can help you land close to your destination at KLIA2. The KLIA2 and KLIA are the two main dropping points at Kuala Lumpur International Airport. Bus operators use one of these points as dropping points from KL Sentral to KLIA2. Also, some private bus operators can have different dropping points that you can learn from the online bus booking platforms or the bus operators' websites.
Popular buses from KL Sentral to KLIA2
If you are planning to travel from Kuala Lumpur Sentral Station to KLIA2 or Kuala Lumpur International Airport 2 via bus, you can have multiple options. Almost 24 bus operators provide more than 50 buses on this route daily. The average travel time from KL Sentral to KLIA2 by bus is 1hr. 15mins. And then you can get frequent buses (10-15mis) on this route. Here is a list of some popular buses from KL Sentral Station to KLIA2-
Buses from KL Sentral to KLIA2
Aerobus
Airport Coach
Skybus
Jetbus
CS Travel and Tours
Starmart Express
Some important details about KL Sentral to KLIA2 bus
Boarding points: TBS and KL Sentral Station
Dropping points: KLIA and KLIA2
First Bus: 03:00:00
Last bus: 21:00:00
Average travel time (by bus): 1hr. 15mins
Bus frequency: 10-15 minutes
The most frequent buses on KL Sentral to KLIA2: are Aerobus, JetBus, Airport Coach, and Skybus.
Different modes of bus booking from KL Sentral to KLIA2
When it comes to booking a bus from KL Sentral to KLIA2 booking, you can have two different modes; online bus booking and offline bus booking. In offline bus booking, you must visit the bus terminal and get your ticket directly from the ticket counter. Regarding queries, you can ask the counter person.
And if you are booking online bus tickets, you can do it simply from your phone or laptop. First, you must visit a bus booking platform or download the official app to book your ticket online. Then, you can search your boarding and dropping points and get multiple available buses on the route with all their details like the first bus, last bus, boarding point, dropping points, ticket price, etc. Then, you can choose any suitable bus and book directly from the site.
Benefits of booking bus online
You can have multiple benefits when you choose online bus tickets over physical booking. Here we will list some essential benefits of online bus booking.
Saves time: Today, most people rely on online bus booking platforms to book their bus tickets. Because booking bus tickets online is easy and saves a lot of time you need to devote to a physical ticket booking.
Convenient: Another benefit of choosing online ticket booking over physical ticket booking mode is you can easily book your ticket online from anywhere and anytime.
Exciting discounts: Also, when you choose to book your tickets from online ticket booking platforms, you can get exciting discounts on your tickets.
Easy cancellation: The easy cancellation facility is another major benefit of online bus booking. When you purchase your bus ticket from the bus terminal, you cannot get a refund for ticket cancellation. But if you book your tickets online, you can have easy cancellation plans with the money refund policy.
Conclusion
The KL Sentral buses to KLIA2 can help you easily travel between these two places. And this guide will help you get suitable bus tickets from KL Sentral to KLIA2. 
Terdapat banyak cara untuk seseorang menjelajah Malaysia. Anda boleh merancang keseluruhan perjalanan dengan mengambil peluang untuk menaiki setiap bentuk pengangkutan sekurang-kurangnya sekali. Apa yang anda perlu lakukan hanyalah membuat tempahan awal tiket bas online berserta tiket pengangkutan awam lain.