Top 7 Benefits of Talent Management an Organization Must Adopt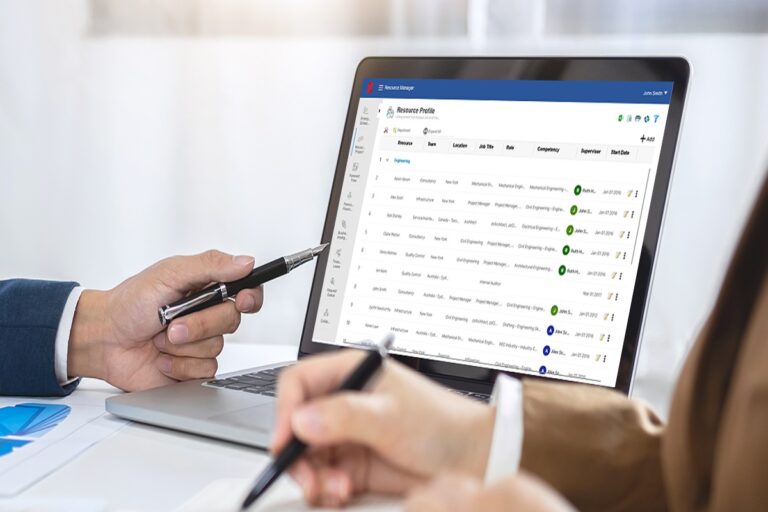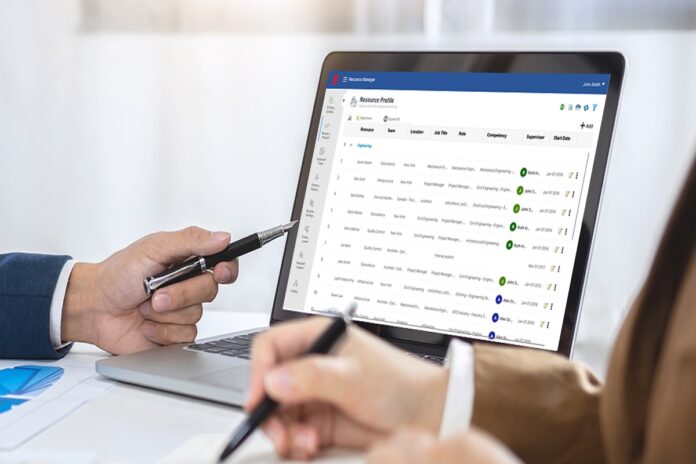 According to a source, Human resource leaders admit that employee burnout sabotages workforce retention. It handles 50% of the turnover.
Today employees don't think twice before switching jobs if they are stressed out or unhappy, as many new companies are opening doors for better opportunities. This is a wake-up call for employers to watch out for effective ways to manage and retain employees.
How can this be done?
Talent management is one process that enables organizations to combat issues such as skill shortages, unplanned attrition, cost overruns, and lack of succession planning. In addition, it helps them to plan for future talent requirements, enhance employee productivity and engagement, retain top talent, and more.
In this blog, we have listed the benefits of talent management and how Saviom helps improve the process.
Let's begin!
Talent management: Definition and core principals
Talent management involves acquiring and retaining skilled resources by providing ongoing learning and development opportunities, employee engagement programs, etc., to ensure optimal performance.
Maintaining a strong resource pool is daunting, but some core principles will help organizations follow an effective talent management process. They are:
Align resource requirements with the organization's long-term and short-term goals.
Maintain consistency across internal processes like performance appraisals, compensations, feedback, etc.
Implement employee growth opportunities like career development initiatives, skill enhancement training, job rotations, new assignments, etc.
Integrating the organizational values and core principles with the talent management process will improve the performance and retention of the workforce.
Organizations with a global presence must balance the talent management process with that particular country's culture and norms.
Let's dive in to understand the significance of the talent management process.
7 top benefits of talent management
Effective talent management positively impacts organizational performance and maximizes the value of employees. Here are a few other benefits:
1. Facilitates strategic hiring to meet future requirements
Businesses must align the hiring strategy with their short-term and long-term goals. Without proper talent management, they may struggle to identify future skill requirements to meet their goals. As a result, it leads to last-minute firefighting and hiring of high-cost resources, impacting the quality and cost of the deliverables.    
It enables managers to identify resources with the skills and competencies that match the organization's future goals. Moreover, it allows managers to implement resourcing measures to bridge the skill gaps in advance. It includes training, upskilling, and hiring a permanent or on-demand workforce.
2. Enables timely allocation of best-fit employees
A key benefit of talent management is allocating competent resources to projects on time. It enables managers to identify the resources required for the project with visibility into skills, experience, qualifications, etc. 
In addition, effective talent management allows managers to update and validate employees' skillsets and competencies regularly. Based on this, they can allocate the best-fit resources to projects. Furthermore, allocating the resources to projects based on their interest and skills will enhance productivity and engagement.
3. Promotes multi-skill development for resources
When employees continue to work on similar projects, it leads to work monotony and career stagnation. In the long run, it affects their morale and engagement leading to unplanned attrition.
Therefore, employees must be encouraged to diversify their skill sets through various multi-skill-building opportunities. This can include training, upskilling, IDP (Individual development plan), job rotation and shadowing, etc. In addition, building secondary skills will improve the billability of employees.
4. Enhances employee engagement and productivity
When over/under-skilled employees are allocated to projects, it leads to burnout, low productivity, disengagement, and schedule overruns. However, talent management ensures that resources are allocated to diverse tasks per their interests and skills.
In addition, while allocating and scheduling, managers consider their availability and capacity before allocation to enable optimal utilization. Furthermore, providing job shadowing and cross-departmental collaboration opportunities helps employees leverage their skills more effectively, thus boosting engagement and productivity.
5. Boosts employee retention rates
A surge in employee turnover leads to lower productivity, disengagement, high training costs, etc., affecting the bottom line. Therefore, organizations must implement strategies to retain top talent to ensure business sustainability in this highly competitive market.
Since employee retention is an essential element of talent management, numerous measures, such as constructive feedback systems, proper reward and recognition programs, etc., are implemented in an organization. This ensures that the employees feel valued, and fosters better relationships with employers, thus improving retention rates.
6. Fosters better succession planning
One of the main components of talent management is succession planning. When critical employees leave or retire, organizations can give their position to candidates within the organization instead of external hiring. Therefore, they must plan to transfer their knowledge to deserving employees seamlessly.
Succession planning helps identify the key positions and employees within the organization and prepares them to become future leaders. This will help in minimizing the onboarding and training costs. Additionally, it will enable employees to use their diverse skills appropriately. Moreover, when resources are given better opportunities, it reduces turnover rates, thereby boosting morale and engagement.
7. Improves client experience
Customer experience is critical for companies to stand out amongst competitors and retain valuable clients. Therefore, organizations must improve the customer experience to generate more revenue.
As talent management enhances employee experience, they will be better prepared to achieve strategic goals and deliver projects within the stipulated time and budget. This will ultimately boost the client experience and business performance. The process also promotes business acumen and knowledge management, significantly increasing client relationships.
How does advanced resource management software improve the talent management process?
An advanced resource management software like Saviom can transform your talent management process. Organizations can reap a few of the following benefits:
Managers get visibility into future pipeline projects with the forecasting feature enables them to make informed hiring decisions to meet strategic goals. Additionally, with resource capacity planning, they can foresee the skill gaps and avoid the last-minute hiring of talented resources.
Moreover, managers can allocate the best-fit resources and implement efficient succession planning with the real-time visibility of information related to skills, competencies, availability, cost, etc.
Furthermore, with the utilization reports, they can identify over/underutilization and take appropriate measures. This will enhance resource productivity and optimize the workload.
Finally, with the open-seat feature, managers can select resources based on their abilities and interest by publishing open positions with specifications related to skills, cost, experience, qualifications, etc. This will motivate the employees and increases productivity as they can choose work based on their interest.
Conclusion
Organizations thrive when they create a culture that empowers their people. Integrating an advanced resource management tool with the talent management process will enable organizations to respond quickly to changing trends and workforce requirements. It helps build a strong workforce and enhance business profitability and sustainability.
Subscribe to Our Latest Newsletter
To Read Our Exclusive Content, Sign up Now.
$5/Monthly, $50/Yearly