How to Enhance Your Enterprise's Customer Experience Strategy?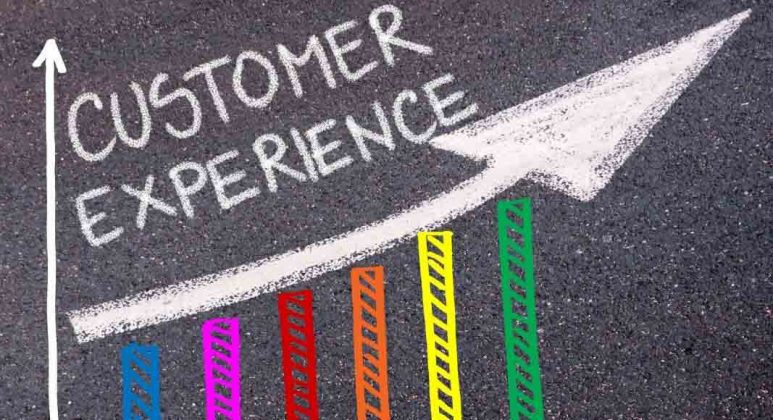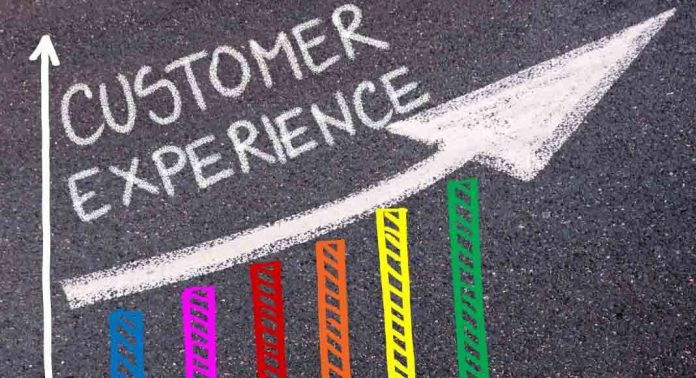 Maya Angelou said, "I've learned that people may forget what you said, they may forget what you did, but people will never forget what you made them feel."
This statement resonates deeply with customer service in business too.
If you take a moment to think about your best and worst experiences as a customer, there's an immediate connect with the emotion you felt.
What do you remember?
Frustration, annoyance, boredom and feeling ignored, or delight, satisfaction, relevant and personalized?
The most valuable asset that a business-owner possesses is not real-estate, stocks, products, patents or even your staff – your customer is the greatest and most precious asset. No matter how innovative your product, how well it's presented and priced, without someone to buy it, you have no reason to be in business.
Today, it's the customer who holds all the cards.
The power and reach of the internet have blurred geographical, demographic and economic barriers. With literally millions of choices available to them and an amazing amount of information and resources on hand to educate themselves, customers have never had it so good.
Social media can be harsh and ruthless, or it can benign and constructive. And it doesn't take much to swing from one extreme to the other.
Businesses have to compete in a very different market. A single customer experience strategy holds the key to whether your goods and services get the thumbs up or the thumbs down.
That's where you need the right customer experience strategy to take your business to the next level.
What Is Customer Experience (CX)?
This phenomenon has always been a cornerstone in marketing, but in recent years, it has come to the forefront in business. Earlier marketing strategies focused on product, pricing, promotion and place. While these remain relevant, their importance has faded in the light of new information and technology.
CX can be defined as the customer's perception at any given point in their journey about how your firm treated them. It is an amalgam of sensory, cognitive, emotional responses that affect the customer's behavior. Their feelings, evaluations, memories, and the overall feeling of being recognized as a unique individual contribute to the experience. It includes all the touch-points and connections that the customer has with your company and brand.
It means that:
Listening and knowing your customer is top priority for your business
You use customer feedback intelligently
You use customer data effectively
You can minimize friction or specific issues
As a business owner, your customer is not just an anonymous face in the crowd, or a statistic on a graph. They are real people with needs, wants and preferences. To get to know them, you have to invest in the process in the long term.
Marketing gurus now see CX as the new playing field, where battles are won or lost on a single bad review. Your existing customers are a huge asset. Studies show that new customer acquisition costs five times more than retaining an existing one. Ramping up retention by just 5% can boost profits by 25-95%. Chances of selling to an existing customer are 60% more, and loyal customers are more likely to repurchase, recommend and forgive an occasional lapse. 
Benefits of Good CX
CX impacts your revenues: A study shows that 86% of customers are willing to pay more for a great CX
Customers are willing to pay up to 13% more in luxury/indulgence services if they get a great CX
49% of customers make impulse purchases based on a good CX
You can improve customer retention and satisfaction and increase cross-selling and upselling opportunities with good CX
Sales conversions are boosted, along with higher customer lifetime value
Your business can enjoy a better reputation on social media platforms with positive reviews and recommendations and more positive visibility
How to enhance your enterprise's customer experience strategy
While it's important to create good CX, it's equally vital to understand what makes a poor CX. Remember that only 1 in 26 customers complain and many companies make the mistake of assuming that the other 25 are satisfied customers. Where they err is that these 25 often hold the key to further business, reputation and revenues.
Bad CX typically means:
Long response time
Poor website
Failure to understand or acknowledge specific problems
Unresolved issues and failure to answer specific queries
Lack of human touch as a result of excessive automation
Arrogance, rudeness and over-confidence in the brand
Lack of personalized service, customer experience strategy
Use Customer Data Intelligently: With the humongous volumes of data pouring in from websites, analytics and social media it's easy to miss the forest for the trees. Connect with your existing customer base, provide them with information they can use and touch base with older customers who haven't interacted in a while. Create persona for different categories of customers.
Create omni-channel plans: Most customers today expect seamless omni-channel access across different devices and platforms. Design the experience with a clear goal in mind. Pay attention to the channels your customers are active on and meet them where they hang out most.
Prioritize Whole Life-Cycle: Stay with your customer through Awareness, engagement, evaluation, purchase and product experience, advocacy, loyalty and retention. This works out more efficient and effective in the long term.
Make Them Feel Involved: Loyal customers are a huge asset in terms of providing you with valuable information. They are more willing to test-drive new products, offer genuine feedback and recommend your products/services. Rewards, discounts, loyalty programs, coupons, free gifts, early-bird access, discounts for big spenders and personalized marketing messages help customers feel a part of the organization.
Collect real-time feedback: This helps you to stay ahead of the curve in addressing customer issues. This way, you are better equipped to improve your products and services before the customer thinks of moving to a competitor. Provide personalized experiences in these cases and maintain a friendly, professional approach.
Map The Journey: Create a reliable customer journey map that tracks the flow through your website or brick-n-mortar. Extend this to experiences beyond the purchase, and also to pre-sales experiences. This helps you to identify the potential bottlenecks and glitches. Find out why a customer left, or abandoned a shopping-cart or gave a poor review.
Get a 360-degree view: Involve all your departments in understanding and analyzing the customer experience. Sales staff can give you tremendous insights into CX, while customer service staff can give you genuine feedback. Involve the operations, research and analysis, and financial teams in this effort.
Enhancing strategy for better CX demands consistency. This is what encourages a customer to return and recommend. This makes them feel more empowered and positive about your brand.
Subscribe to Our Latest Newsletter
To Read Our Exclusive Content, Sign up Now.
$5/Monthly, $50/Yearly