7 Inexpensive yet Amazing Gift Ideas for Students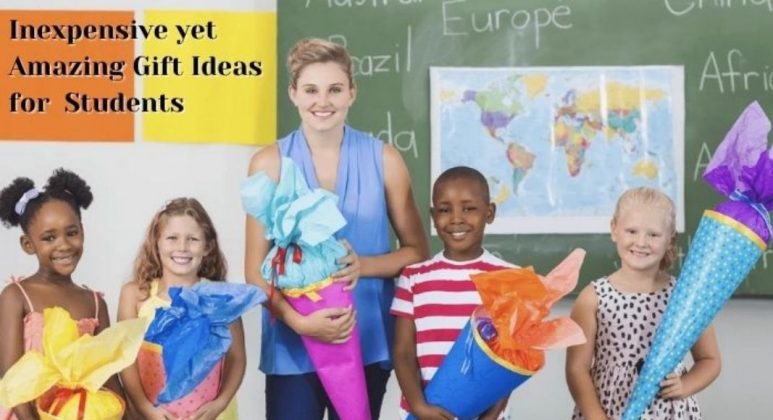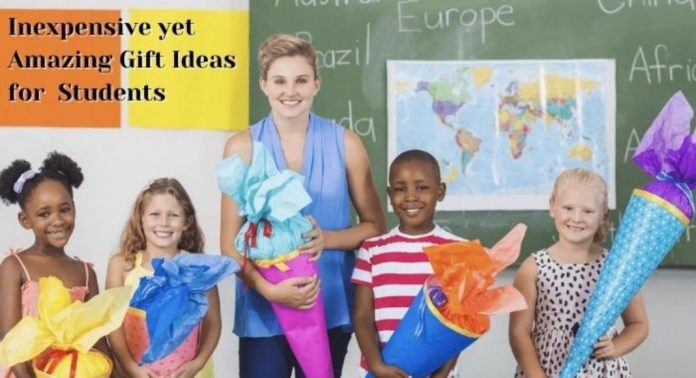 Ever thought you can send your students off in a special way by treating them in a lovely way for holidays. Likewise, you can also think of exciting gifts for the students for their birthdays and let them know how loved they are. Teachers should always give a student a small token of love and affection with special gifts. Everything a teacher does inspires the student and so by gifting special gifts to students. You can teach them the giving spirit. It doesn't matter how tight your budget is, always treat your student so that they can look forward to holidays and other special days with so much joy. 
Whether it is the season of giving or not, the teachers should always treat the students with special gifts. The gift does not have to be expensive. They could be awesome that reminds the student of you and something through which they can learn and get motivated to learn more things. Thus we are here with some 7 inexpensive yet amazing gift ideas to treat your students. 

1] Personal White Boards
Students are very fond of writing on whiteboards and whenever a teacher is writing or teaching something on the whiteboard. They will also want to do the same. So instead of giving any other gifts to them you can surprise them with personal white board. You can simply hit up local hardware store and get each of your students their very own white board designed. You can get amazing gift ideas for students from our online gift store and treat your dearest students with thoughtful gifts to make their day. 
2] Bouncy Balls
These bouncy balls are sure an awesome gift for your students. Other than studies, kids need some recreation too and so these bouncy balls are awesome gifts. These bouncy balls are available in various colors and designs and they would be able to spend wonderful time playing with the bouncy ball. A gift like this would keep them active all the time and they can play with bouncy ball with their friends too. Buy gift online from our online gift store and treat your friends and relatives with exciting and special gifts for various special occasions and festivals.
3] Candy Cane Reindeer
Any kid would love to receive reindeer as a gift. The reindeer that fits so in their backpack will automatically become their favorite. This is a candy cane which is decorate with eyes, pom pom nose and sparkly red ears. So treat your students with this unique gift that they would love to receive as well as savor.

4] Books
Nothing is more thoughtful and useful than the gift of learning. One of the best gifts that a teacher can give to a student is the gift of learning. So you can greet the students with exciting books like novels, dictionary, encyclopedia and many more. Through these books their brain will become sharper and they would sure learn something new and exciting. Also these books will always keep reminding of you to student as the book teaches them so many new things like you do.
5] Watercolor Paint
Kids are fond of art and so you can gift them something with which they can create beautiful art pieces. You would not know any single kid that loves painting so gift the student's watercolor paint. Kids would enjoy painting with these watercolors and they would have good time. In the end they would also have many masterpieces created by them. The water color paint is a very useful and fun gift that they would love.

6] Balloons
Balloons are always appreciated by the kids, so make your student's day extra special with colorful and cheerful balloons. There are so many colorful and cheerful balloons and balloon bouquet available online in different shapes and sizes. They are also available in smiley shape, heart shape, printed with birthday wishes and what not. Thus surprise your students with joyful balloon surprises. Make Online balloon delivery USA to your special ones for their birthdays and make it even more special and cheerful with colorful balloons. Apart from this, if you want Christmas Hampers, you can order them online. 
7] Chocolates 
Sometimes selecting a gift for the students or kids is very confusing. Their choices are quite specific so if you are in doubts whether they would like the gift or not, go for chocolate treats. Surprise your students with the best chocolates and let them indulge in the chocolate goodness. The chocolate treats will sure bring a wide smile on the face of the students and it is one of the best ways to express love to them.
Read More: How Important are Language Schools?
We hope these 7 inexpensive yet amazing gift ideas are perfect to surprise the students for various special occasions like their birthdays or holidays.