5 Things to Know Before Buying a Timeshare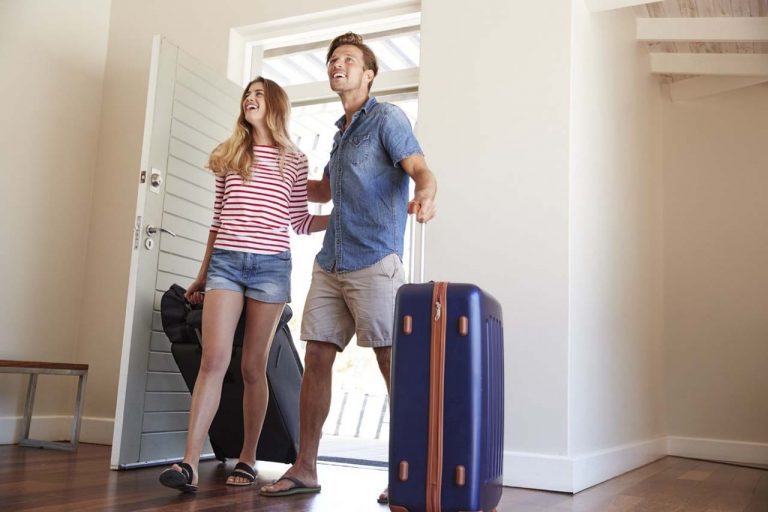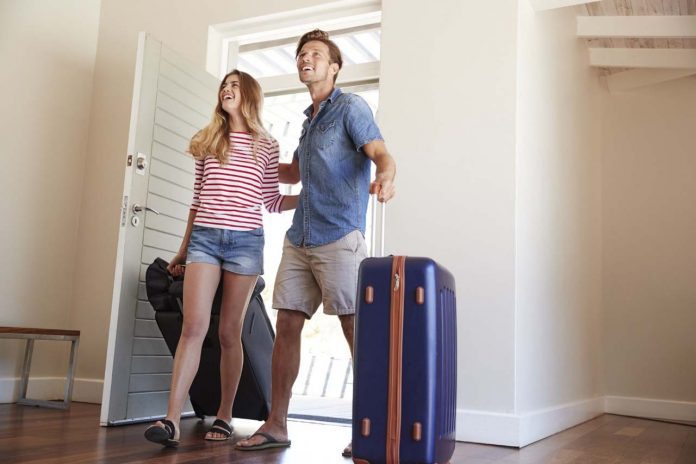 9.9 million households in the US have invested in some way into the timeshare industry.
Are you thinking about buying a timeshare?
Before you start thinking about the best places to buy a timeshare, you should determine if it's the right choice for you. Some people love their timeshares, but they have a terrible reputation in others' minds.
Keep reading to learn the top five things to consider before you get a timeshare of your own.
1. Watch Out for Scams
The timeshare industry is vast with scams, so you have to be vigilant if you're considering purchasing a timeshare of your own.
Knowing how to buy a timeshare and where to buy a timeshare is essential. The reason for this is that one of the most common scams out there is a company calling you to request you purchase a timeshare before the end of the day for a significantly reduced fee.
If it sounds too good to be true, it probably is! When you buy a timeshare, you usually will attend a presentation with a salesperson in an office. If that's not what is happening, you should be extremely wary.
Another mexico timeshare scams is commonly targeted toward existing timeshare owners. You may have someone call to say they have a buyer ready to purchase their timeshare. Once the timeshare owners give the money to the caller to facilitate the deal, the caller suddenly disappears with the cash.
If you aren't sure about the timeshare company, you need to do a little research before you agree to anything. Even better, contact the Better Business Bureau to see if they even exist or if other people have complained.
2. What Type of Contract Is It?
Timeshares are usually offered as a deeded contract or a non-deeded contract.
A deeded contract is similar to what you might have if you've bought a home. You'll be the partial owner of the property, so part of it belongs to you. This means you can rent it to others, use it as you wish, sell it, or pass it on to your next of kin after death.
A non-deeded contract is similar to signing a contract to rent an apartment. You can pay for the opportunity to use the timeshare for a pre-planned period, such as one year or two years. Once this contract ends, the ownership will go back to the company, and you'll no longer have access to the timeshare.
You need to know what type of contract you're signing before you choose to buy a timeshare. If you think you're buying something that you can use for the rest of your life but later find out you can't, that can be a devastating situation.
3. Buying a Timeshare Isn't Buying Real Estate
When considering contracts, you have to also think about what it is you're doing. Let's say you sign a deeded contract and can use the property as you wish. While this is precisely what some people want to do, you have to know that you're not legitimately investing in real estate property.
Timeshare values usually depreciate like a car rather than appreciate like land or owned property.
If you purchase a house, you can write this off on your taxes. Timeshare expenses are not always going to be tax-deductible, and when they are, only a portion of the cost will be eligible.
Banks will not usually offer loans for timeshares like they would for a home. Not only is it generally not worth the investment if you aren't able to afford it without borrowing, but the high risk of future depreciation makes it a wrong choice for the bank as well.
2. What Is the Usage System?
Another point to consider is how you'll be able to use the property. Basically, how does a timeshare work for your vacation versus others that own part of the same location?
Most timeshares will have a particular usage system that everyone has to follow. The four most common types are:
Fixed week
Right-to-use
Floating week
Points club
A fixed week system lets you have a pre-determined week every year to use the property. If you like to take trips simultaneously each year, this is a good option for you.
A right-to-use system is like a non-deeded contract. You will be using the property for a certain amount of time and will have specific allotted times within that entire time frame to use the property.
A floating week is similar to a fixed week, but you get to pick the week you use the timeshare every year.
A points club system is a little different. You buy points that you can trade in to visit different vacation timeshare properties. With this system, you don't actually go to the same location every year, but instead, have some options for travel as you obtain more points.
5. It May Be Difficult to Sell If You Change Your Mind
Remember that buying a timeshare is a big decision. If you later decide you don't want to have the timeshare anymore, it might be harder to sell than you thought.
The best way to sell a timeshare is with a timeshare seeker, but it will be for a loss. You can sometimes sell it back to the company you bought it from as well, but if you do this, you'll probably lose even more money.
Companies know that it's hard to sell a timeshare, so you won't make back the money you spent on it. It would be best to think about this before you invest to be sure that it's the right choice.
If you're interested in buying a timeshare that is being resold, you should check out the DVC resale vs direct article to learn more.
Know What You're Doing Before Buying a Timeshare
With all of this being said, buying a timeshare is a personal decision. You have to consider your vacation habits, your financial situation, and the type of trips you want to take for years to come.
For some people, a timeshare is a smart move. For others, it may not be a good idea. Consider your own needs before you make your choice.
Did you enjoy this article? Check out the rest of our website for more helpful tips.
Subscribe to Our Latest Newsletter
To Read Our Exclusive Content, Sign up Now.
$5/Monthly, $50/Yearly