Helpful Hints for Boys Haircuts for Young Children with Sensory Issues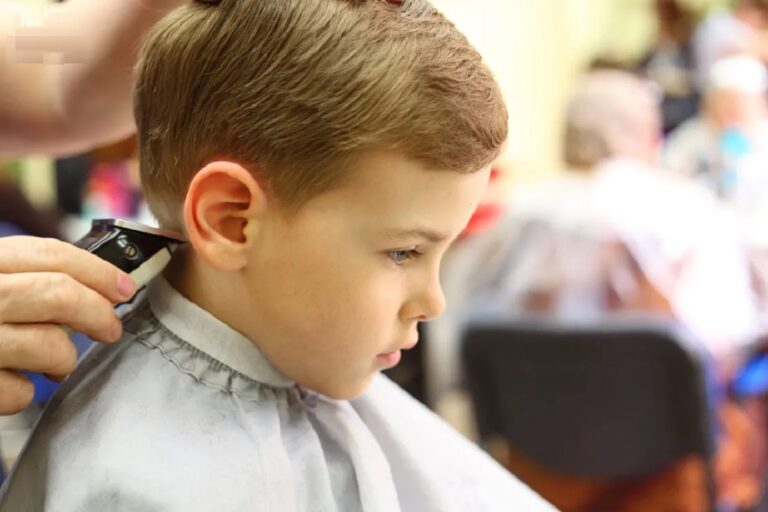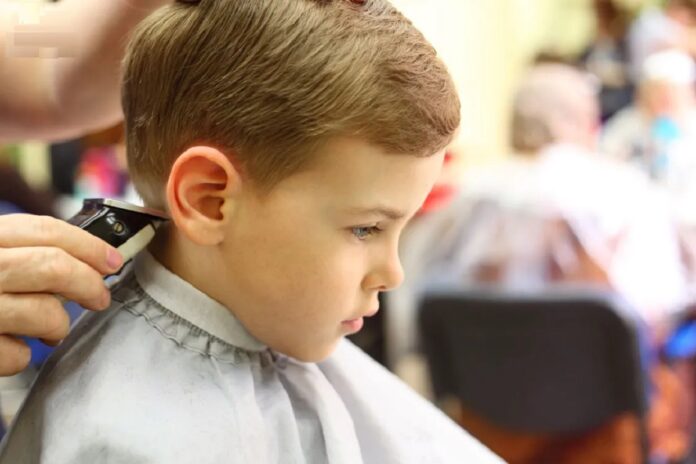 Every child is different and has different needs. This also applies to how they respond to certain situations and specific stimuli. This is also true when it comes to boys haircuts.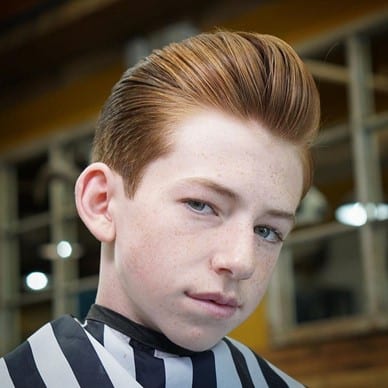 Haircuts can be a scary time for a child. Someone they don't know is touching their head and using sharp objects. Your child might be very shy and not sure how to react. Or they might be terrified of a stranger touching their hair.
In this blog, we will give you some advice on how to handle boys haircuts for children with sensory or other issues that might cause them anxiety. Luckily, you know your child very well and are pretty much in tune with what might trigger them. That is half the battle. Read on for expert advice on how to make your child's next haircut a pleasant experience for everyone, especially your young child.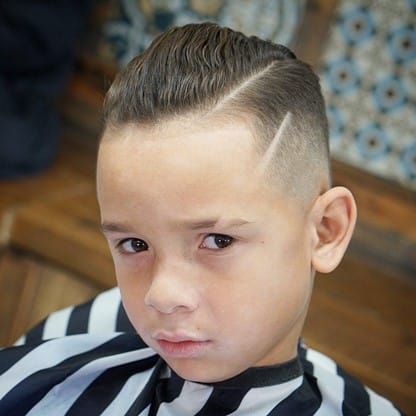 Tips for Boys Haircuts for Special Needs Children
1. Choose an appointment time that will work best for your child.
As a parent, you know that time of day is best for your child. Schedule their boys haircut for that time of day that your child feels least overwhelmed. For example, after school or activity may not be ideal as your child may be tired. As well, avoid giving them a haircut when they feel sick, anxious, or especially hyper.
Additionally, you can call the barber shop or salon and ask what time of day is the least busy and the quietest. This will help your child to feel at ease as there will be fewer people around and less noise and distractions.
2. Visit the barber shop prior to the appointment
Experts say that taking your young child to the barber shop or salon before their scheduled appointment really helps reduce some of their anxiety. They can see what the place looks like. If the person who is scheduled to cut their hair is free, introduce them to your child. This way, your child won't feel like they are getting a boys haircut from a total stranger.
3. Let them choose their boys haircut in advance
Show your child different photos of boys haircuts and let them choose the one they like best. This will make them feel that they are involved in the process. As well, choosing their own haircut will give them a sense of freedom and responsibility. You can Google pictures of different boys hairstyles or use Pinterest for inspiration.
4. Show them YouTube or TikTok videos of haircuts
These days, there are plenty of tutorials or online videos of hairdressers cutting hair. Find one that is similar to your child's boys haircut and show it to them prior to their appointment. This way they will have some idea of what to expect.
5. Wash their hair at home before the appointment.
If washing your child's hair is especially stressful, you might want to wash their hair at home prior to their boys haircut appointment. If they are old enough to wash their hair themselves, allow them to do so.
Most salons and barber shops charge different prices for a wash, cut, and blow dry versus a dry hair cut. This way you will not only spare your child from additional anxiety, but you can also save a little money in the process.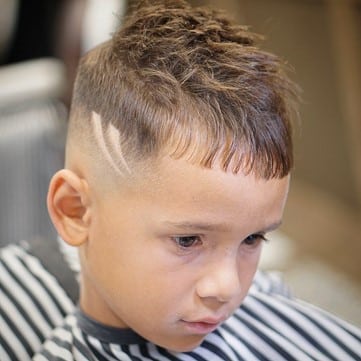 6. Distract them from television shows, movies, or music.
A lot of barbers shops have televisions. Ask if you can put on children's programming to help distract your child during their boys haircut. Or bring a tablet or iPad along with a favorite show or movie. Or you can give them earbuds and let them listen to music.
7. Reward them after it's over.
Rewarding your child for good behavior is therapist-approved advice. Promise them a reward if they behave during their haircut. Let them pick out a new toy or treat them to ice cream or lunch at their favorite restaurant. In fact, you can make it a special day out. Take them out to enjoy their favorite activity. This way they can associate a trip to the barber shop with a happy memory and perhaps will feel less anxious before their next haircut.
Be sure to compliment them on their new look and their positive behavior as well. This way they will know that you noticed that they sat well for their appointment.
Now that you have some idea how to prepare your child for their next boy's haircut, here are some photos of trendy haircuts for young boys.
Subscribe to Our Latest Newsletter
To Read Our Exclusive Content, Sign up Now.
$5/Monthly, $50/Yearly