What is a Tenant Build-Out? А Quick Guide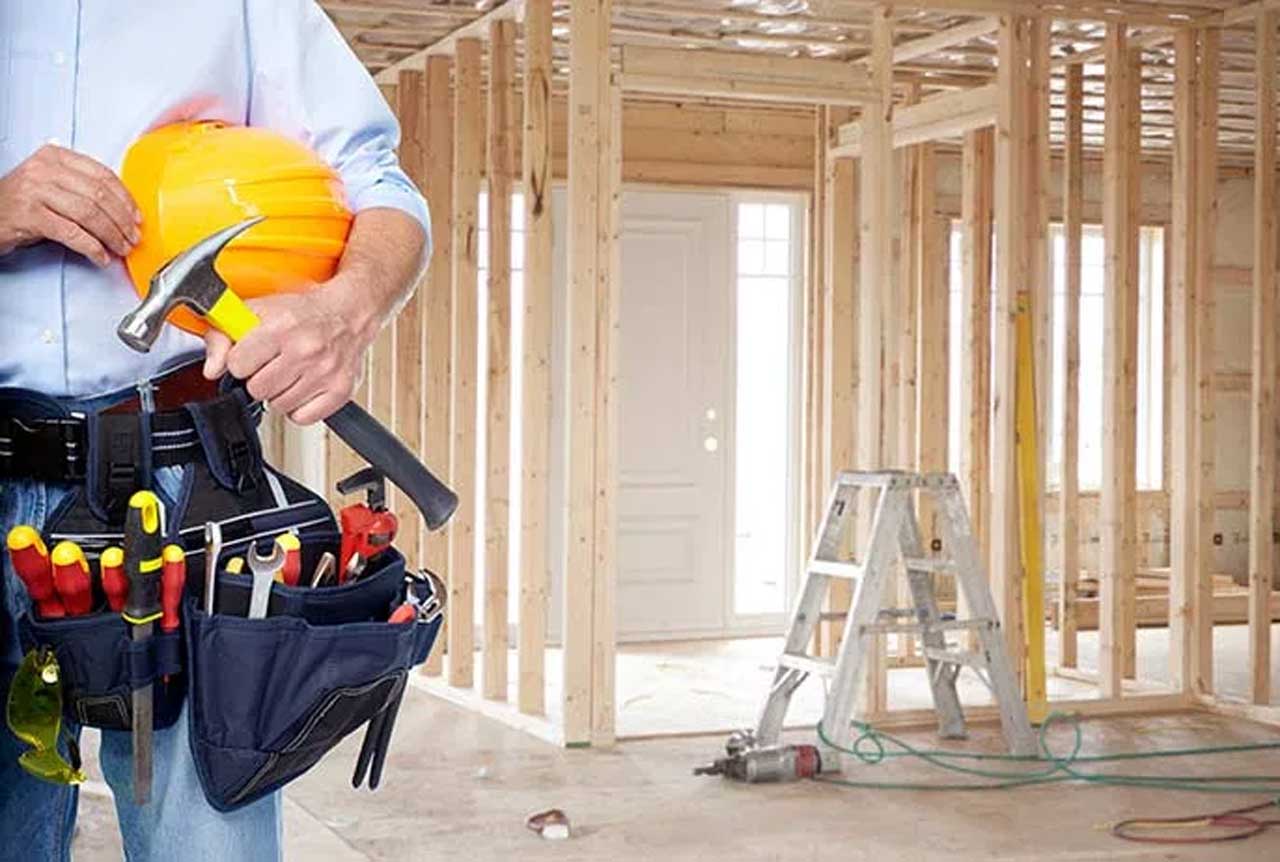 Leasing or renting a commercial property can be a bit tricky. To a newbie, understanding the lease contract isn't always easy. There are some terms and aspects that you may be unfamiliar with – perhaps tenant build-out is one. What exactly is tenant build-out? Let's check out below.
Renting and building out a commercial space can be very beneficial to companies. It enables you to design and build the space based on your business's specific requirements without the need to construct a whole building. But tenant build-outs also have their complexities.
Understanding the tenant build-out process is essential before entering into a lease agreement or starting the leasehold improvement.
What is a Tenant Build-Out?
Tenant build-out refers to a tenant's customized alterations or renovation to a leased area as part of the lease agreement. The tenant configures the space to better suit its specific needs, such as:
partitions,
workspaces and private offices,
customer area or lobby,
interior finishing according to branding,
additional restrooms, and
space for additional furniture, equipment, or technology.
According to tenant build-out contractors from AFS General, Florida, these projects may include changes to lighting and electrical layout, floors, walls, and ceiling. These renovations ensure efficient business operations, safety, and compliance with regulatory requirements.
What is the Tenant Build-Out Process?
Office or commercial build-outs can be overwhelming, especially if unfamiliar with the process. However, working with an experienced tenant build-out contractor can help you plan and lead you through the process. The project manager ensures that the construction proceeds as planned and within schedule.
Below is the typical build-out project process.
Design
You will work closely with the design team composed of architects, interior designers, engineers, and other consultants during this stage. With the help of consultants, you will set your vision, develop models, and finalize the layout. This can guide you from the site selection process to bidding and permitting.
A concept design will be drafted and tested into the leased area. This ensures that the prospective area is adequate for the company's needs. With this test fit, you can visualize how the workplace will look. Likewise, it helps the project team estimate the scope of construction, including work schedule, budgeting, and planning.
The project manager then prepares a preliminary schedule and budget based on the concept design. You can negotiate a tenant improvement allowance by knowing the potential tenant build-out cost. You can also use this to compare leasable areas and assist you during the negotiations.
Once you've chosen an area and signed the lease contract, the project team finalizes the design, including the finishes, style, floor plan, etc. Here you can choose interior details, color scheme, office layout, and furniture. The project team presents a final design for your approval.
Bidding
The approved design and project specifications will be bid out to contractors and vendors. Ideally, it would help to choose a contractor specializing in tenant leasehold improvement projects. Unlike other construction projects, tenant build-outs have unique aspects. For example, the workers need to consider the building rules on construction. Experienced tenant build-out contractors know how to deal with these issues without affecting the project timeline.
Look for several contractors and ask for quotes. This gives you an idea about the price range. Aside from the project cost, it would help if you considered a contractor with proven professionalism and quality work. Make sure to read the contract before closing the deal.
Permitting
Before the project proceeds, it needs to secure a permit from the local building office. The contractor prepares the construction documents and applies for a permit. Complete submission of documentary requirements is essential in timely issuing a permit.
Depending on the project scope and size and the local jurisdiction, securing a permit can take weeks or a couple of months. Tenant build-out contractors know how to process permits expeditiously, so it is best to hire them.
Construction
Once you have a permit, the contractor can begin construction. Tenant build-out projects can last from a few days to several months depending on the work needed, the size of the leased area, and the project's complexity.
Construction work may include demolition and renovation of walls, mechanical systems, plumbing for restrooms, millwork, ceiling renovation or repair, and finishes for flooring and paint.
Before the project turn-over and moving in, you will do a final inspection with the project team. Here you can check if the final output follows the construction plans and meets the agreed standard. If there are any revisions or deficiencies, the contractor must correct or complete each issue before the project is accepted and final payment is made. After completing the punch list, a final walk-through is to ensure everything is executed as planned.
Once you confirm all agreed details were satisfactorily completed, the contractor applies for the certificate of occupancy, and the area is turned over for moving in.
Subscribe to Our Latest Newsletter
To Read Our Exclusive Content, Sign up Now.
$5/Monthly, $50/Yearly