Wes Anderson Chooses the 10 Best Movies Ever Made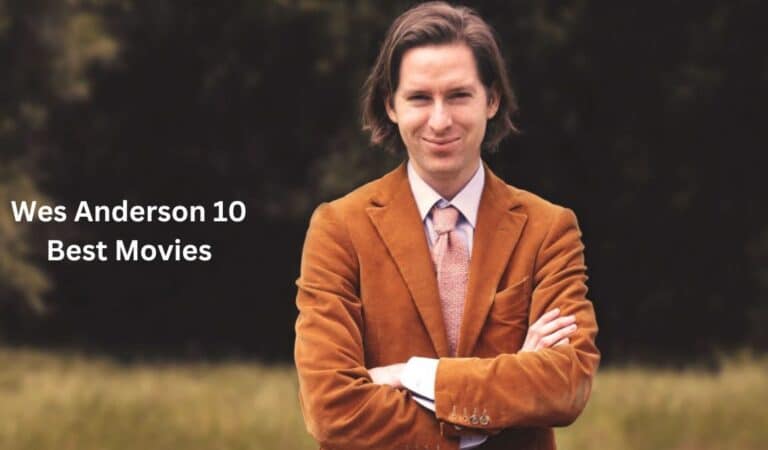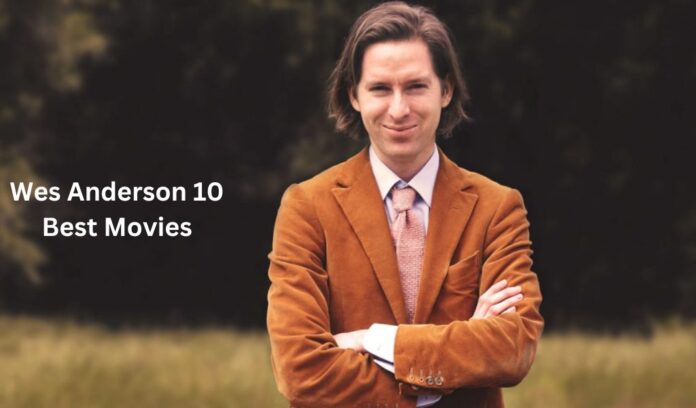 With such an impressive body of work, it's not unusual for Wes Anderson's movies to be named "best of" in a number of different categories.
But what is this genius of the lens's favorite movies? Well, he himself has said it.
Anderson took part in the British film magazine Sight and Sound's annual poll, which has been going on since 1952 and draws important people from the film industry who share their opinions and count the votes. He was joined by the Safdie brothers, Barry Jenkins, Luca Guadagnino, and Ari Aster, but in true Wes Anderson style, his list is more than exquisite. Here we give it to you:
Wes Anderson's 10 Best Movies Ever Made
1. La Grande Illusion – The Great Illusion (Jean Renoir, 1937)
In Jean Renoir's movie, a group of French people who were prisoners in a German concentration camp during World War I tell their story. The theme of the film is the social differences already there in Europe before the war, as well as the effects it would have.
2. Quai des Orfèvres – In Legitimate Defense (Henri-Georges Clouzot, 1947)
It's December 1946 in Paris. Jenny Lamour (Suzy Delair) wants to be a successful actress. Maurice Martineau, who is played by Bernard Blier, is her husband and partner. He is a gentle but jealous man. When she finds out that Jenny has been looking at Brignon, a sleazy old businessman, to help her career, she loses her cool and threatens to kill Brignon. Even though she knows this, Jenny has a secret date at Brignon's apartment, but he is killed the same night. Inspector Antoine is in charge of investigating crimes ( Louis Jouvet).
3. The Earrings of Madame de… (Max Ophüls, 1953)
Louise, who is married to a general, has to pay off her debts by selling the earrings he gave her for their wedding. Later, the general buys the earrings again in secret so that he can give them to his mistress.
4. Vivre Sa Vie – Live Your Life (Jean-Luc Godard, 1962)
Nana is a young woman played by Anna Karina. She leaves her husband and son to become an actress. She gets a job at a record store, where she doesn't make much money, so she can pay for her new life. Nana's landlady kicks her out of the house because she can't pay the rent. This is what makes her decide to become a prostitute.
The first day she works on the street, she runs into an old friend named Yvette (Guylaine Schlumberger). Yvette tells her that she also works as a prostitute because she has to. Yvette puts her in touch with Raoul (Saddy Rebot), who ends up being her pimp. From then on, Nana will slowly start working as a prostitute.
5. The Man Who Loved Women (François Truffaut, 1977)
During the funeral of the main character, people think about why this middle-aged bachelor was so passionate about women, why he needed to love them, and why they did the same for him.
6. Lou Lou (Maurice Pialat, 1980)
Nelly (Isabelle Huppert), a young bourgeois woman, is married to her boss Andre (Guy Marchand), whose strong personality she finds stifling. Nelly has an affair with a small-time crook named Loulou (Gérard Depardieu) because she is tired of André's jealousy and possessiveness. She soon moves in with her lover, leaving her husband in shock. As she moves from one world to another, her social standing falls, and she learns that neither world really gives her what she wants in the long run.
7. Vagabond (Agnes Varda, 1985)
A young woman's body is found in a ditch in the middle of winter. Through interviews and flashbacks, we learn about the interesting life of young Mona.
8. Olivier, Olivier (Agnieszka Holland, 1992)
Serge (Francois Cluzet) and Elisabeth (Brigitte Roüan), a veterinarian, have two kids, Olivier (Emmanuel Morozof) and Nadine (Faye Gatteau). Olivier is the favorite, though. Even Nadine is under his spell. So it's not surprising that the rest of the family falls apart when Olivier goes missing. Elisabeth goes crazy, and Serge gets a job in another country. Years later, Olivier is thought to be a street hustler in Paris who has lost his memory, but not everyone is sure.
9. It All Starts Today (Bertrand Tavernier, 1999)
When Philippe Torreton, a kindergarten teacher in a small town in rural France, finds out that the coal mines, the town's main source of income, have closed, the town changes. It gets poorer and more run-down. One day, a woman leaves her kids behind, and he decides to take them to her house. From there, he starts to speak out against the way his town is getting worse.
10. Rois et queen (Arnaud Desplechin, 2004)
In the parallel stories, we follow two people who used to be in love. Nora is a single mother who comes to take care of her dying father. Ismael, the musician, plans his escape from him while he is hidden in a mental room.
Subscribe to Our Latest Newsletter
To Read Our Exclusive Content, Sign up Now.
$5/Monthly, $50/Yearly