Exploring Wadi Ghul: Oman's Grand Canyon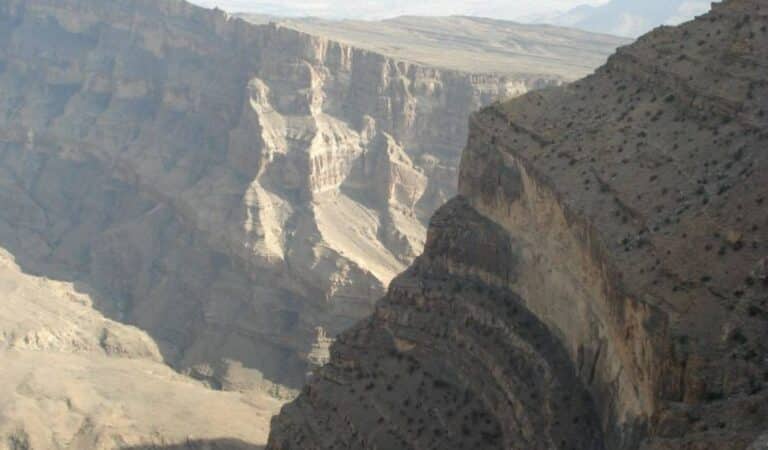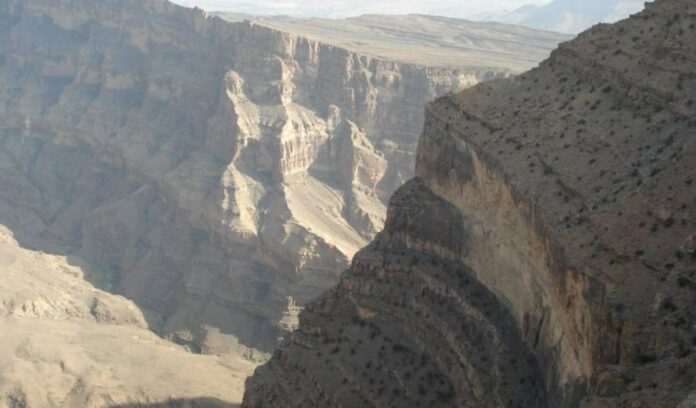 Listen to the Podcast:
Wadi Ghul, also known as Oman's Grand Canyon, is a breathtaking natural wonder located in the heart of the Al Hajar mountain range in Oman. With its deep gorges, towering cliffs, and stunning vistas, Wadi Ghul is a popular destination for adventure seekers, hikers, and nature enthusiasts.
Introduction 
Wadi Ghul is located about two hours from Muscat, the capital of Oman. This attraction is the perfect day trip to take during your stay at luxury hotels in Muscat, like Avani Muscat Hotel & Suites. 
The drive is an adventure and may take about 3 hours from your hotel; be mesmerized as you wind through the rugged mountains and pass by traditional Omani villages. As you approach the canyon, the scenery becomes even more dramatic, with the cliffs rising on either side of the road.
About Wadi Ghul 
Once you reach the canyon, you can explore it on foot, by car, or on a guided tour. One of the most popular hikes in Wadi Ghul is the Balcony Walk, which takes you along the edge of the canyon and offers stunning views of the valley below. The hike is about 3.5 miles long and takes approximately 3 hours. You'll pass by traditional Omani villages, abandoned homes and farms, and even some ancient rock carvings. The Balcony Walk is not for the faint of heart, as it involves steep climbs and narrow paths. However, the views are well worth the effort, and you'll feel a real sense of accomplishment once you reach the end. Just wear sturdy shoes, bring plenty of water, and be prepared for the heat if you visit during the summer months. One of the unique features of Wadi Ghul is its terraced farms, which have been carved into the sides of the cliffs by generations of Omani farmers. These farms are still in use today, and you can see locals tending to their crops as you pass by. The terraces are a testament to the ingenuity and resourcefulness of the Omani people and a beautiful example of how humans can work with nature to create sustainable systems.
In addition to its natural beauty, Wadi Ghul is steeped in history and culture. The area has been inhabited for thousands of years, and there are several ancient sites and ruins that you can visit, including the Al Hamra abandoned village and the ancient city of Tanuf. You can also learn about the traditional Omani way of life by visiting one of the local villages, where you can see how people have lived in harmony with the land for generations.
Activities to do in and around Wadi Ghul 
Another popular activity in Wadi Ghul is rock climbing. The towering cliffs offer a variety of routes for climbers of all levels, from beginners to experts. Several local tour operators offer guided climbs and equipment rental, so even if you're new to climbing, you can still experience the thrill of scaling these impressive cliffs.
For those who prefer a more leisurely pace, you can also drive through the canyon and enjoy the views from the comfort of your car. There are several lookout points where you can stop and take in the scenery, including the aptly named "Diana's Viewpoint," which offers panoramic views of the canyon and surrounding mountains.
A Different Perspective of Wadi Ghul 
If you're interested in experiencing Wadi Ghul from a different perspective, you can also take a scenic helicopter tour of the area. This is a great option for those who want to see the canyon and surrounding mountains from above and get a sense of the scale of this natural wonder. Another nearby attraction worth visiting is Jebel Shams, the highest mountain in Oman, which offers stunning views of the surrounding landscape. The area has several hiking trails, including the popular Balcony Walk, which takes you along the edge of a deep canyon. If you're interested in learning more about the geology and formation of Wadi Ghul, several guided tours are available that focus on the canyon's natural history. These tours offer a fascinating insight into the geological processes that created this unique landscape and the flora and fauna that call it home.
Conclusion
Overall, Wadi Ghul is a must-visit destination for anyone traveling to Oman. Its stunning scenery, rich history, and unique culture make it a truly unforgettable experience. Whether you're an adrenaline junkie, a nature lover, or a history buff, there's something for everyone in this beautiful corner of the world. If you're planning a trip to Wadi Ghul, be sure to research and book any tours or activities in advance. The area can get quite busy, especially during peak season, so it's best to plan to avoid disappointment. And, of course, always respect the local culture and traditions during your visit. 
Subscribe to Our Latest Newsletter
To Read Our Exclusive Content, Sign up Now.
$5/Monthly, $50/Yearly