Top 9 Easter Movies to Watch this Spring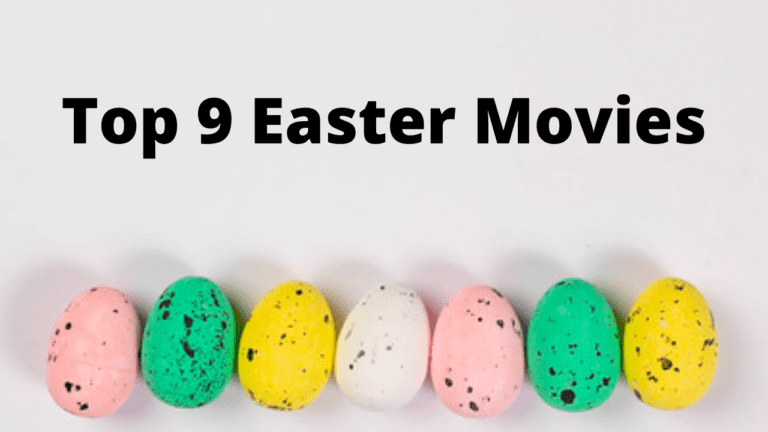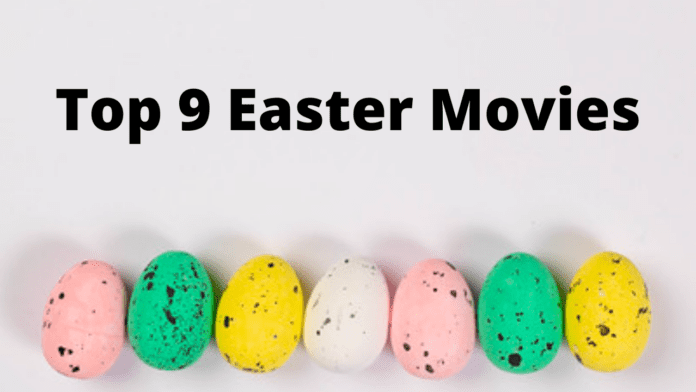 The Great Gift of Easter is Hope. And, We have some movies to give you a ray of hope this year. So, once we are done with our top 10 Easter movie recommendations, you can simply download them from proxy-rarbg and start your Easter movie marathon.
However, the list will contain movies that appeal to children and adults alike. So, if you plan to enjoy a movie night with your entire family, some great movies are waiting for you on this list.
Let's start:
1: Willy Wonka And The Chocolate Factory
This movie is adapted from a book called ' Charlie and the Chocolate Factory' written by Roald Dahl in 1964. The plot revolves around a poor boy's dream of finding one of the five golden tickets hidden in chocolate bar wrappers. He wants to get the tickets to enter Willy Wonka's magical factory.
 Many kids get their tickets until the final one is left. Will the boy get the ticket, and will his dream come true, or will he submit to his fate—find out now.
2: Hop
There's a giant factory beneath Easter Island which manufactures the world's largest Easter Candy. As the ceremony comes, the popular Rabbit passes his mantle to his son, E.B.
 But, E.B. is not interested in this job, and he escapes to L.A., where he tricks Fred O'Hare into sheltering him. Watch the movie and find out what happens next
3: The Dog Who Saved Easter
It's another great movie to watch this Spring with your family because who doesn't love dogs, right? The Bannisters are going for a family vacation and send Zeus into daycare for Easter.
As some criminals wreak havoc on the daycare service, Zeus springs into action and saves Easter from the criminals.  It is indeed an interesting movie to watch during Easter.
4: Jesus Christ Superstar
We know the name is funny, but the story is not! It shows you the life of Jesus through the eyes of Judas Iscariot, especially his last 7 days on Earth. Judas fears that many of Jesus's statements are twisted by his cult followers, so he must be stopped.
If you're interested in the Biblical references around Easter, watch this movie.
5: Mary Magdalene
This movie will also take you back to the Biblical times when a free-spirited woman named Mary Magdalene escaped her home to avoid marrying the person her family arranged and joined Jesus's movement.
It is an amazing story of Jesus' love, compassion, and sacrifice seen through the eyes of Mary Magdalene. She soon finds a spiritual awakening and breaks the patriarchal stereotypes by being the sole woman among Jesus's cult of men.
6: A Week Away
If you're spending Easter with your partner, this movie is the best option. It has the perfect balance of romance, music, hope, and love intricate into the threads of a romantic comedy.
There's a troubled teen spending his days in a summer camp where he finds love, friends, and also a sense of belonging.
7: Yogi The Easter Bear
Yogi must be your favourite Easter bear, and this time he has brought some cool tricks in his pocket to hijack stuff. This movie is great fun for all family members because Yogi plans a mission to save the Easter bunny from the mastermind villain.
He starts the story after dragging his family album, and you don't want to miss his narration of the tradition.
8: The Shack
Mack Philips, the protagonist of this film, suffers an inexplicable tragedy and begins to question everything in life. As he spirals down the path of self-destruction, he receives an unknown invitation from an Oregon Shack.
Even though he has doubts, he journeys to this place and meets Papa, who helps him find answers to all his questions.
9: Hank And Mike
Hank and Mike are two friends who are the official Easter Bunnies of the town. However, they are happy with their lives until the corporation that owns all holidays decides to make some cutbacks on their employee list.
Being unemployed, Hank and Mike try their hands at other jobs where they fail miserably. But, things begin to take a different turn soon after. Enjoy this comedy with your family this Easter.
Final Thoughts
Easter movies are always at the top of our watchlists because they are filled with love, hope, compassion, humour, and whatnot. The movies recommended here are also equally great. So, watch them with your loved ones and spend Easter on a happy note!