Tips for Dressing Up for Church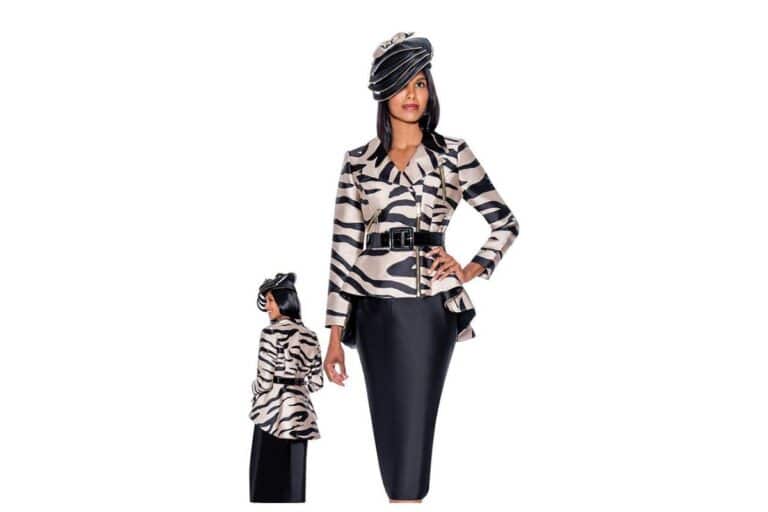 Wearing clean, ironed, and appropriately sized clothing can help you look your Sunday best. You shouldn't show up to designer church suits wearing clothes from last season's wardrobe or yesterday's wash. Men should dress appropriately for any occasion or event if they wish to be taken seriously. Simply said, "pressed" means "not wrinkled." Wearing a wrinkled shirt to church might convey the wrong impression. Many shirts are created such that they don't need to be pressed, so you can just put on a pair of pants or jeans and a respectable shirt. If you want to be taken seriously at the church, put on a newly pressed shirt.
Finding clothing that fits exactly is difficult. Look for brands that sell your size and suit your body type well. Sometimes you can get away with going to church with a shirt that is straight off the rack. Given that they have been meticulously measured and cut to give a fitted shape, the finest slim-fit dress shirts may be found on our list of suggestions. In contrast to wearing baggy trousers and blouses, finding a suitable fit shows that you can dress properly for important occasions like weekly church services. Simply be sure to put on a freshly steamed, light-colored, well-fitting shirt if you want to pass the test. Clothing items such as coats, cardigans, and pants are included in this category.
Avoid Wearing Bold Colors Or Patterns To Church
Going to church in garish colors or with showy accessories can distract you and other people. The muted environment of a church will make you stand out if you wear dark or vibrant colors. Instead, go for wearing white or any other light colored over the knee socks that fully cover up your skin, and leave no area open, below the skirt or frock, for girls If you're unsure about what to dress as a male to church, go with a white or light blue shirt and black pants. Loud colors or patterns may be off-putting in a location designated for worship due to the limited number of worshipers present. Try to refrain from donning the colorful shirt on Sunday.
For a church, wear carefully coordinated ensembles in muted hues.
Accessorize Your Church Outfit Properly
You are free to accessorize your religious clothes in any way you see appropriate, as long as you stay with more muted colors. Men have several options for Sunday's finest attire, ranging from shoes and belts to socks and stylish coats. Men should match the color of their shoes and belt. Worn with church attire, loafers, boat shoes, or dress shoes may be dressed up. Men may personalize their outfits by accessorizing with a pair of colorful dress socks with a distinctive pattern. Men's dress socks are the perfect complement to suits for religious services since they are covered up by slacks and shoes. Without taking up too much room in their Sunday best, a person may display their personality in their sock. The ideal wedding reception location is Boutique Events Group, where you may plan your ideal nuptials.
On a Sunday morning, it is advisable to leave accessories like hats and shoes at home. Most adherents are expected to remove their hats before entering a place of worship since specific religious organizations see doing so as a sign of disrespect. If you want to err on the side of caution, it's preferable to wear something more formal, like loafers, boat shoes, or dress shoes to church, but you might get away with a pair of basic black sneakers.
How To Dress For Church And What To Avoid?
Choose clothing that will cover your shoulders.

Skirts should at least come with socks.

A jacket or other clothing should be used to conceal hotter tops and skirts.

You should tuck your shirt into the belt loops on your trousers if they have them.

Put on some flowers or another traditionally feminine accessory.

If you're wearing a pencil skirt, it's wise to be cautious. A looser-cut skirt can function better than one that is form-fitting.

Don't put on a jungle explorer's outfit.

Avoid wearing tight jeans and leggings.

Don't accessorize excessively. Simple stud earrings are all that is needed.

Three inches or higher heels are not suitable.

Anything transparent that you wear is unacceptable.
Conclusion
It might be challenging to do your makeup on your wedding day. However, we've compiled a list of suggestions to guide you through the procedure. Here are some excellent tips to help you look your best on the big day, from foundation to eyeliner. Investing in skincare with more active substances might serve as a straightforward kind of preparation. A flake-free and even skin tone is achieved by light exfoliation, according to Alicia.