7 Factors to Consider When Choosing the Perfect Down Jacket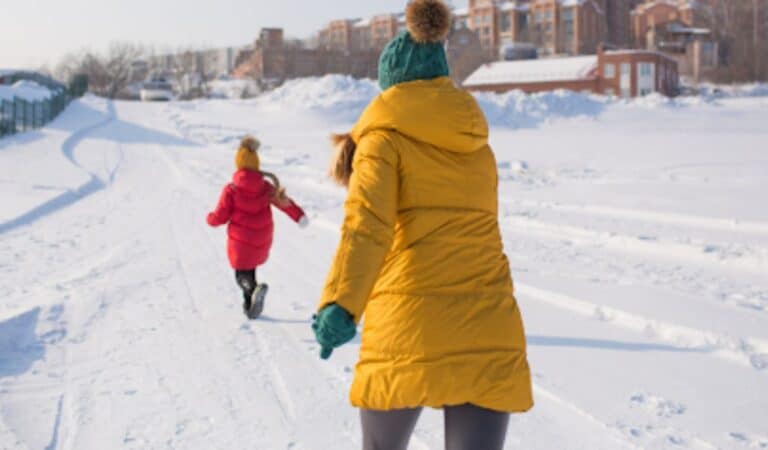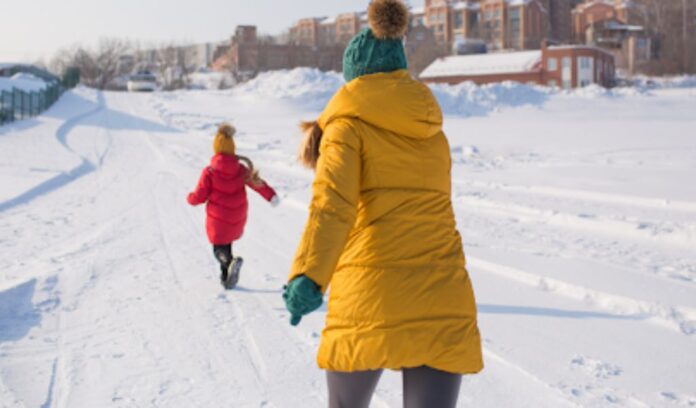 Listen to the Podcast:
Down Jackets are an essential piece of clothing for any winter wardrobe. Not only do they provide warmth and comfort, but they can also be stylish.
Seven factors must be considered when selecting the perfect down jacket to ensure optimal comfort and performance. These factors include weight, fit, insulation, breathability, weatherproofing, sustainability, and price. 
In this blog post, we'll explore these factors in more detail and help you choose the right Down jacket for your needs.
1. Fill Power
Fill power measures the fluffiness of the down, which is vital to its warmth and compressibility. The higher the fill power, the better the quality of the down and the lighter it will be. Look for a fill power rating of 500 or higher. This will ensure you get the best performance, with optimal warmth and compressibility.
2. Shell Fabric
The outer layer of your down jacket is just as important as the fill power. Shell fabric should be both lightweight and durable. Look for a jacket with a shell that can resist tears, wind, and water.
A waterproof shell is an excellent choice for wet conditions. It's also essential to consider breathability and insulation when choosing your shell fabric. Consider a material like nylon or polyester to stay warm and dry.
3. Down Proofing
Down proofing is an essential factor to consider when selecting a down jacket. Down proofing ensures that the down feathers stay in place and don't poke through the fabric of your jacket.
Look for a jacket with a tightly woven fabric to help keep the down feathers contained. Additionally, some manufacturers may treat their materials to improve the down proofing and ensure it lasts.
4. Water Repellency
Water repellency is one of the most critical considerations when shopping for a down jacket. Water-repellent down jackets are treated with a durable water-repellant (DWR) coating that helps them resist moisture and repel light rain and snow.
This coating also helps prevent clumping of the down feathers, which can occur when exposed to water. Look for down jackets with a DWR coating to stay dry and comfortable in wet weather conditions.
Additionally, some higher-end jackets come with a hydrophobic down fill, which is treated with a special coating that makes them moisture-resistant. Hydrophobic down is more expensive than regular down, but its superior water repellency may be worth the investment if you spend time outdoors in wet weather.
5. Fit
Finding a down jacket with the perfect fit is essential for ensuring optimal comfort and performance. A well-fitted down coat should be snug around the arms, chest, and waist but still, allow enough room for layers underneath. 
If the fit is too tight, it will limit mobility and cause discomfort. Similarly, you won't get the best insulation if the fit is too loose. It's essential to try on a few different sizes to find the right fit for your body.
In terms of style, there are several options to choose from. For example, down jackets are available in various silhouettes, including slim fit, regular fit, and parka. Some even come with an adjustable hem, so you can adjust the length as needed. 
It's also a good idea to look for hoods and pockets that offer additional protection and storage space. When selecting a down jacket, always consider how it will fit your body type and style preferences.
6. Weight
When it comes to down jackets, weight is an essential factor. While you may want a heavier jacket for warmth and protection, remember that the more serious the coat, the more cumbersome it will be. Therefore, you need to find a balance between warmth and portability.
Heavier jackets are usually thicker, which makes them better suited for cold climates, whereas lightweight jackets are often thinner and more suitable for milder temperatures. Additionally, look for jackets made with lightweight materials, such as down or synthetic insulation, to help keep the overall weight down.
7. Compressibility
When you're on the go, having a down jacket that is easy to pack is essential. Compressibility refers to how well a down jacket can be compressed for storage or travel purposes. The more compressible the down jacket is, the smaller it can be packed away and the easier it is to transport.
When shopping for a down jacket, look for a highly compressible product. This ensures that you can easily store it in your bag on the go. Generally speaking, down jackets made with higher quality are also more compressible and lightweight, allowing them to pack down into a small size.
Conclusion
Choosing the perfect down jacket doesn't have to be complicated, but it's essential to consider several key factors. With this information, you're ready to make an informed decision when selecting the best down jacket for your needs.
Subscribe to Our Latest Newsletter
To Read Our Exclusive Content, Sign up Now.
$5/Monthly, $50/Yearly