Sony and Honda's Joint Mobility Unveiled New EV Brand Afeela at CES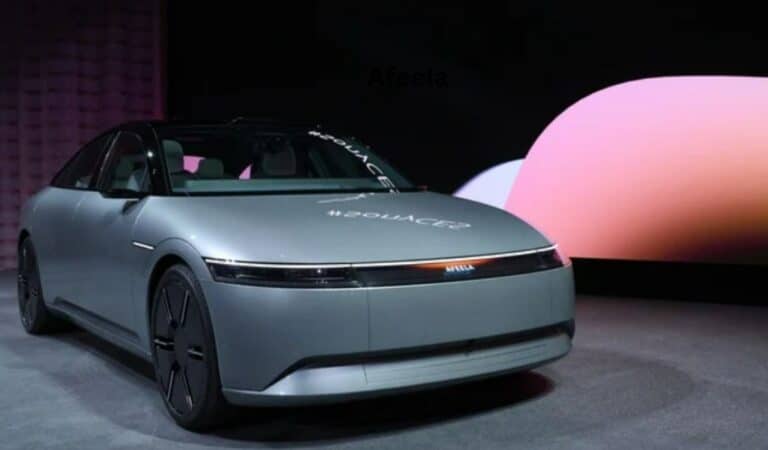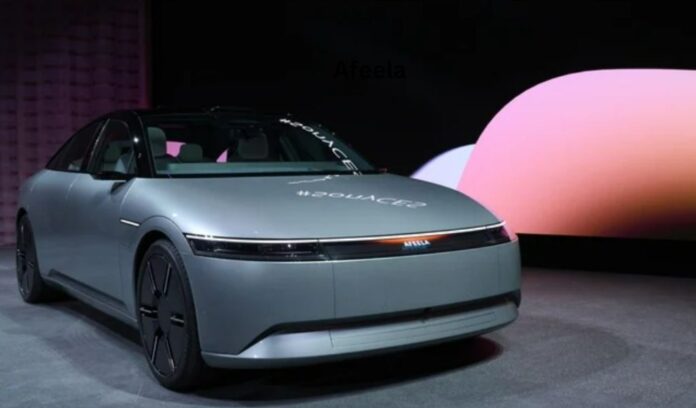 Listen to Podcast:
During Sony's presentation at CES in Las Vegas on Wednesday, they showed off a new electric vehicle (EV) prototype called Afeela. This is part of a joint venture between Sony and Honda. The brand will be the first electric car made by the joint venture. It will go on sale in North America in 2026.
A lot is still unknown about the new brand, but Sony Honda Mobility CEO Yasuhide Mizuno said that the car would use Sony's experience with AI, entertainment, virtual reality, and augmented reality to make a unique EV.
Read More: CES 2023 Tech Conference
"Afeela represents our idea of an interactive relationship where people feel the sensation of interactive mobility and where mobility can detect and understand people and society by using sensing and AI technologies," Mizuno said.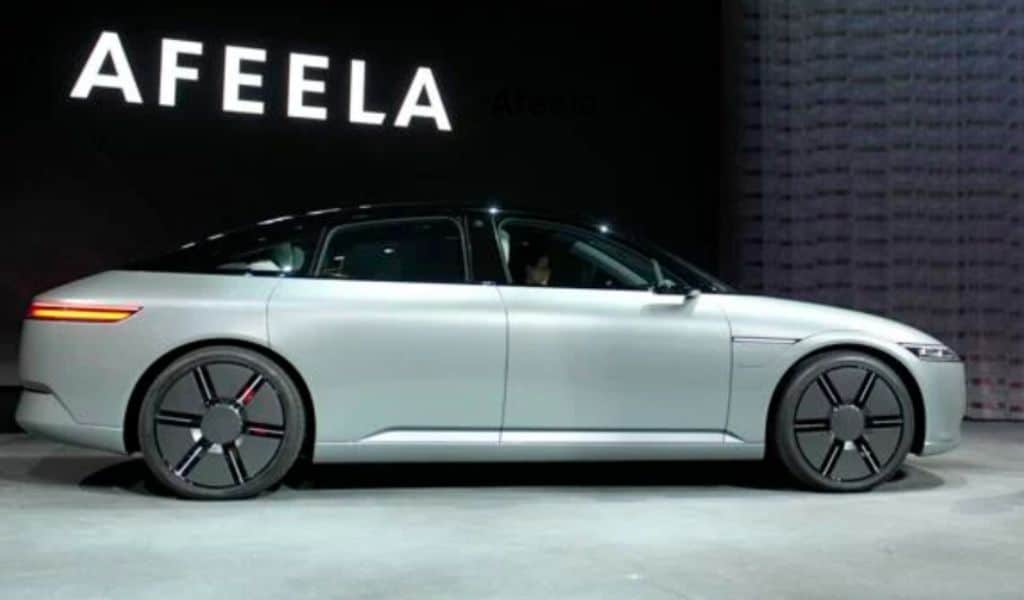 Over 40 sensors, like cameras, radar, ultrasonic, and lidar, will be built into the outside of the car. This will make it better able to see objects and drive itself. Mizuno says that Afeela will try to represent three main ideas: autonomy, augmentation, and affinity.
Read Also: Does Honda Makes Good Cars?
The prototype Sony showed on stage didn't look much like the idea Sony first showed at CES three years ago. Instead, this was a sedan with a light bar across the front, a closed grille, and a shiny black roof. Some of the more interesting things about the outside were the black hubcaps and the light accent above the wheel wells. Several people said the Afeela prototype looked like a mix of a Porsche 911 and a Lucid Air.
The price of the new EV will be set so that it can compete with cars from Mercedes-Benz, BMW, Volvo, and Audi. Sony has said that it wants its software to have subscription services, so it's likely that car owners will have to pay a monthly fee to use certain features.
To Know More: New Honda Civic Car
Three years ago, at CES, Sony surprised everyone with a sleek concept car called the Vision-S. The Vision-S was meant to show what a Sony-made car would look like, with infotainment screens all the way around and a focus on (what else?) music and entertainment. Which it told everyone it wasn't planning to do.
Well, it turned out that wasn't exactly true. Early in 2022, word got out that Sony and Honda were forming a business partnership to make and sell electric cars on a large scale. The Sony-Honda cars will be made at one of Honda's 12 plants in the US, but Honda hasn't said how many they plan to make. The EV will be sold in the US first in 2026, and then later in Japan and Europe. People say that preorders will start in 2025.
Some of the ideas for the Honda-Sony car have included a fully built-in PS5 for gaming and entertainment. Yasuhide Mizuno, chair of Sony Honda Mobility and senior managing officer of Honda, said in an interview at the end of last year that the plan was to "develop a car as hardware that will cater to the entertainment and network we would like to offer."
In other words, Sony sees cars, especially electric vehicles (EVs), as a key platform for its tech and entertainment products in the future. But it's not happy to just sell licenses to automakers for its hardware and software or make its own operating systems like Apple and Google. It also wants to have a say in how things are made and how they are made. Especially for a company that has never done it before, making cars is a very risky and expensive business. Take Dyson as an example. Even if you make really good things that aren't cars, that doesn't mean you can use the same skills to make cars.
Honda is, of course, making its own line of electric vehicles. The first one is the Prologue, which is being made with General Motors. The Prologue will be Honda's first EV with a long-range for the North American market. It will go on sale in 2024. It's the first of 30 hybrid battery-electric fuel-cell cars that Honda says it will put on the market by the end of the decade. Honda will use GM's Ultium platform to power the Prologue and an unnamed Acura model for 2024 that is based on the Precision concept it showed off earlier this year.