The Responsibilities of a Family Social Worker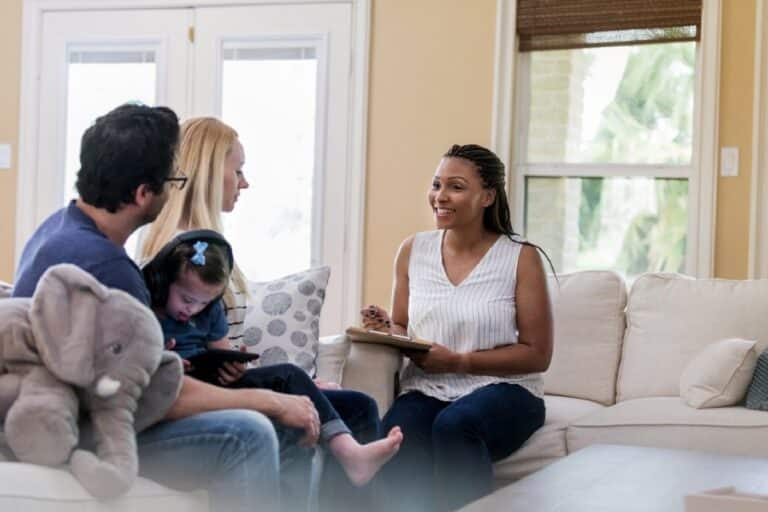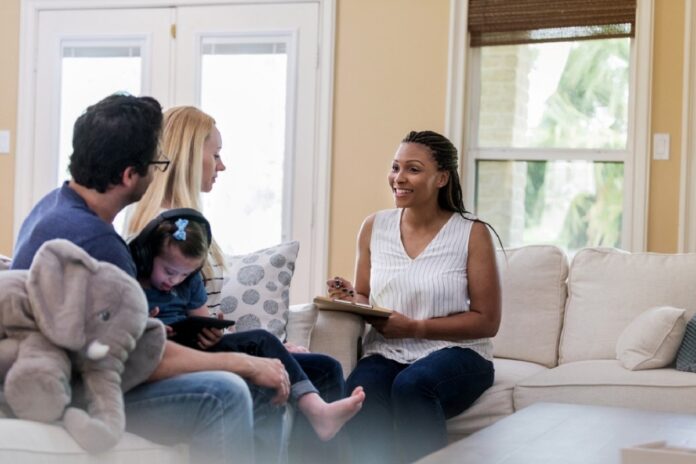 Social work is a unique and distinctive helping profession full of purpose, action, and the potential to change lives for people, families, organizations, and societies. The ultimate goal of a social worker is to improve people's lives.
The main objective of social work is to increase society's general well-being, primarily among the most oppressed and vulnerable people. Social workers offer therapy, connect clients with necessary resources and motivate and help them bring about change. Many social workers directly assist clients in coping with, managing, and overcoming issues, including addiction, abuse, poverty, and mental disorder.
The social work profession is divided into many subtypes to cater to the needs of people facing different social issues. A family social worker is one of these subtypes.
A degree in social work is necessary to start a career in this profession. One should prioritize studying classes focused on families and parenting while completing this degree program. In many countries, family social workers must obtain a license before they may legally practice.
This usually entails finishing a Master's program and completing around 3,000 hours of properly monitored fieldwork. To fully understand these criteria, speak with your state's licensing authority. Some universities have begun offering an online Master of Social Work program, such as Spalding University. Students can benefit from online learning as it is a highly flexible mode of education, so they can manage both their work and studies at once.
Family social workers can frequently find work with governmental organizations and many kinds of healthcare institutions. As a family social worker, one could work at hospitals, healthcare centers, and mental and community health clinics. Additionally, some school boards may also employ family social workers.
Family social workers ensure that vulnerable groups, such as adults and children, are kept safe and aid individuals and their families during trying times. They exist to improve the quality of people's lives in general. They create professional connections in addition to acting as advisers and advocates.
If a person lives in a dysfunctional family or has a broken home, there is a substantial risk that they may have both short- and long-term psychological issues.
People who grow up in these situations usually develop their own family problems as adults. For instance, they could struggle to establish wholesome relationships with those around them and mimic the destructive behaviors of their family members. Family problems may cause adult family members to feel overly stressed.
Every family has issues from time to time, but some problems are more severe than others. Families going through a crisis frequently require assistance picking up the scattered pieces of their lives and starting over. In such a scenario, family social workers have the right skills and experience to provide assistance to distressed families who require help resolving issues that disrupt family peace. Families who need the help of family social workers will usually have serious matters they cannot resolve by themselves. These issues, which frequently prevent a healthy family from operating normally, may include, but are not limited to:
Financial difficulties
Addictions
Poor relationships
Health issues
Anxiety or stress
Mental disorders
Family social workers will frequently have the delight of seeing the affected families get back on track by establishing plans and assisting them in using the supports that are available to them. Healthy and functional families form healthy societies.
People who grow up in broken or dysfunctional households will frequently carry negative stigmas that haunt them for the rest of their lives. People often find it challenging to lead regular lives when dealing with conditions such as mental illness, extreme poverty, addiction, and abuse. Family social workers pave the way for distressed people by providing them with access to the right support programs to help them overcome challenges and mend their lives.
When dealing with a new family, a family social worker must examine that family. Generally, to do this, the family members are observed and interviewed individually and collectively. A family social worker will usually be able to gain a solid understanding of the family dynamics and identify the family's weaknesses, strengths, and issues.
A family social worker will generally assist the family in setting objectives and creating strategies to resolve conflicts once they have been recognized. Regardless of whether the family's issues are the result of the entire family or simply one individual, this frequently entails the participation of the whole family. The family social worker can then assist the family in contacting the agencies and organizations that can meet their particular requirements.
Subscribe to Our Latest Newsletter
To Read Our Exclusive Content, Sign up Now.
$5/Monthly, $50/Yearly