Online Psychic Readings And The Different Kind Of Readings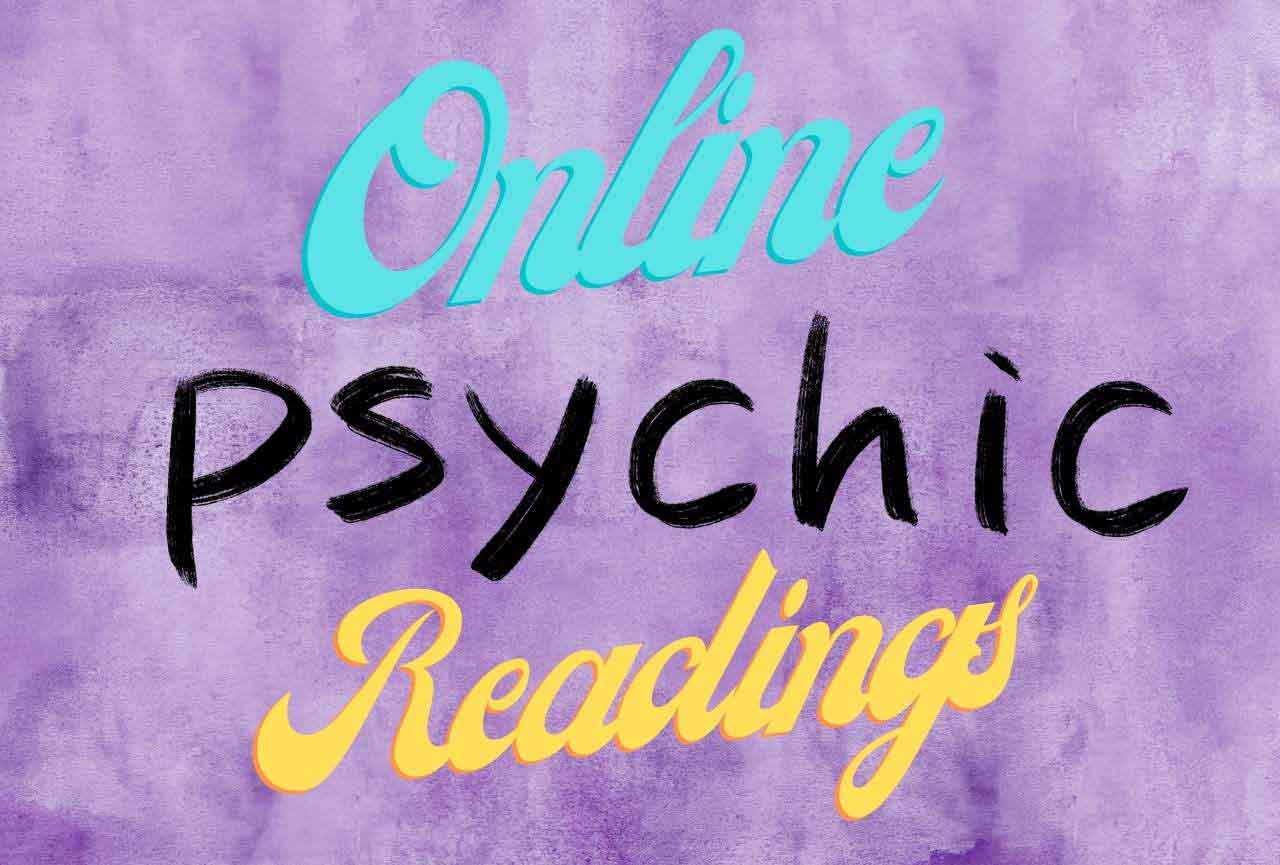 Online psychic readings have become increasingly popular as more and more people have turned to the Internet for its convenience and ready access to hundreds of qualified online psychic readers. While many people steadfastly refuse to believe that online psychic readings can be real, there are also many others who are true believers and consult online psychics on a regular basis. So who is right?
Different Kind Of Readings
Before this question can be answered it is important to understand what motivates a person to consult an online psychic in the first place. Most people who consult online psychics have questions regarding their life paths. These tend to be about such things as career, money, love, relationships or health. Some online psychic readers, known as mediums, can also be helpful in connecting with deceased relatives or loved ones. While these types of questions can be extremely important to the people asking them, the answers typically given during online psychic reading tend to be broad in nature, providing general guidance instead of specific "yes" or "no" types of answers.
Skeptics tend to have little patience for this type of ambiguity. In their minds, a psychic reader can only be proven real if they can give them the next day's winning lottery numbers or the name of the horse that will win the Kentucky Derby. This point of view is certainly understandable. The fact is that it is impossible to absolutely prove that online psychic readings are real without the very specific types of answers that most skeptics demand.
However, if you ask people who regularly have online psychic readings whether they receive specific information, many will confirm that they in fact do. What is interesting though is that this specific information rarely tends to come from the psychic reader as a direct response to a question. Instead, what usually happens is that a psychic reader will suddenly volunteer the specific information during reading without even being asked. This is often information the psychic reader could have no possible knowledge of such as the name of a deceased grandparent or the street someone once lived on as a child.
If asked why and how this happens, most psychics claim that the information comes to them intuitively, sort of like a hunch or a feeling. What is amazing though is how often these seemingly random "hunches" do in fact provide specific information that could not be possibly known by the psychic.
While psychic intuition may not be scientifically proven or explained, many former skeptics have become converts after witnessing firsthand psychic predictions that have come true. One example are the many law enforcement agencies who now seek advice from some of the best psychics to help solve crimes or to find missing persons on a regular basis.
While each side believes what they do for their own reasons, the fact remains that most skeptics, if questioned, will admit that they have never had a real psychic reading. The people who have had them, on the other hand, tend to be overwhelmingly convinced that online psychic readings are both real and accurate.
So, while there is no solid evidence that real psychics exist, there is also no solid evidence that proves psychics are fake either. Given some of the extraordinary information psychics are able to provide, the subject is still open for debate. For those who believe that online psychic readings aren't real, they should at least be willing to challenge their skepticism by giving one a try. There's no telling what they may find out.
Online psychic readings are all about knowing the unknown through an experienced psychic reader. People may want to know whether their love or relationship will blossom. Others may be looking to make a career change, but want to consult an online psychic beforehand to make sure that the move will be fruitful. Someone may need assistance in interpreting a dream or even connecting with someone deceased through a psychic medium. For any of these types of questions, online psychic readings can often work wonders once you know how to identify the best psychic to answer your specific question.
Psychic readers have been around for thousands of years, dating all the way back to the Oracles of Classical Greece. Back then people would often travel many days to consult a psychic, but today it is much easier and more convenient thanks to the advent of the Internet. If you do a search, you'll find numerous websites that offer online psychic readings. While finding a psychic site is pretty easy, the more difficult question is can the site be fully trusted? This is something that you should be able to easily answer yourself once you know what to watch out for.
For starters, you'll want to make sure that the site you're considering stands behind their online psychic readings with a full money-back guarantee. Most of the reputable sites do offer such a guarantee, so take a good look at their FAQ section to make sure they state so in writing. It is also always best to pay with a credit card so you can later dispute the charge with your credit card company in the unlikely event that you were less than satisfied with your online psychic reading and the site refuses to honor their guarantee.
Try to avoid sites that provide "free online psychic readings". Very few things in life of value are free, so do you honestly believe a real psychic would give free readings? This is a hook that is often used by many of the less reputable sites to get you to hopefully try their services. Always expect to pay something for your psychic reading even if it is a nominal amount. Many reputable sites have introductory offers for new prospective members for as little as $1.99 for a 10 minute reading. This is a very inexpensive way to try out a psychic to see if there is a connection without having to purchase a full reading.
Remember to also make sure that the site you're considering allows their customers to leave unbiased psychic reviews sites like the WorldPsychicCenter.com are proven no matter what because they don't delete reviews or anything. These typically have a star scoring system for each psychic with written customer comments. Psychic reviews make it possible to easily identify the best online psychics and to become familiar with the types of readings each specializes in. Psychic reviews can also tell you a lot about what to expect from a particular psychic during their online psychic readings. Many sites include bios for each of the psychics which also can provide some useful background information.
Lastly, if you ever feel uncomfortable during a psychic reading or feel as though your psychic reader isn't genuine or is failing to make a connection with you, don't be afraid to end your session early and ask for a refund. You may find that you'll want to try a few online psychic readings before you find the psychic with whom you form a bond and can build a trusting relationship. Although it may take a little effort, once you do find the right psychic, it can often become a life changing experience.
A tarot psychic can make predictions and give personal guidance for your future using a tarot deck which usually contains 78 cards each with different astrological and mythological symbolic meanings. Typically, most people who have a tarot psychic reading have questions regarding love and relationships, career, money matters or health. Answers to questions are determined upon the meanings of the individual cards, the order in which they are drawn, and the position of each card in a card pattern also known as a tarot spread. No two tarot psychic readings are ever the same even for two people who draw the same exact tarot cards. This is because readings are also based on the tarot psychic reader's intuitive abilities to read the person as well as to know the meanings of the tarot.
When you go for your first or next reading, you must first decide what you want to ask the tarot psychic. Often people might want an absolute "yes" or "no" kind of answer from their tarot reader. However, these types of answers are not always possible because tarot psychic readings are really intended to provide spiritual guidance in the path of life and not simple "yes" or "no" answers to most types of questions. If you are not familiar with tarot readings, each tarot card has a specific meaning which then can create a kind of story when the cards are grouped together and read by a tarot psychic. This "story" can tell a lot about a person's past, present and future life journey and even make suggestions about what actions should or should not be taken in the future. What a tarot reading does not typically do though is provide exact details or "yes" or "no" types of answers to most questions.
Never expect a tarot psychic to tell you definitively what to do or what not to do. This is because you, and only you, have control over your own future. The role of your tarot reader is to offer advice and to give spiritual guidance given your particular situation, and not to give specific instructions on what actions should or should not be taken. It is your decision to either pay heed to the advice or ignore it based on the outcome you desire. A tarot reader will also never offer an outcome that cannot be changed by you. If you don't want the predicted outcome, you have the power to change the situation or the conditions that will lead you to arrive at that outcome.
As far as questions are concerned, there are many great areas that can be explored during an online tarot psychic reading session. If you are worried about a relationship with someone, you can ask the tarot reader for advice. You can ask what you can change in yourself so that your relationship is revived or becomes stronger. You can also ask about your personality traits and the possible issues you are facing because of these traits.
If you have trouble communicating in public, you can ask the tarot reader for the background reasons for this issue. Or, if you are considering a career change or want to know how you can move forward with your current career, a tarot psychic generally can provide some pretty good guidance in these areas. Also, if you need to make a major financial decision, such as whether it is a good time to buy a new home, a tarot psychic can usually be pretty helpful in these areas as well.
Don't always expect to get exact names or specific answers to every one of your questions when discussing aspects of your life with your tarot psychic. Although many people have reported this happening during an online tarot reading, there is no guarantee that it will happen to you. Online tarot readings typically provide more general than specific guidance, so don't expect your tarot psychic to know the address of your next home or to give you specific winning lottery numbers.
Be prepared. Make a list of the questions in advance so you don't have to hunt for the right questions after your online tarot reading session has already started. Also, have a pencil and paper handy so you can take notes during your session. Or, better yet, you may want to tape record your session if possible.
Lastly, don't get too discouraged if you don't feel as though you made a true connection with the tarot psychic during your online tarot reading. Most people find that they will want to try a few before they find the best tarot psychic with whom they have a true connection and can build a long-lasting relationship.
Subscribe to Our Latest Newsletter
To Read Our Exclusive Content, Sign up Now.
$5/Monthly, $50/Yearly