Beautiful Designs of Ombre Nails
You don't always have to put one shade of ombre nails every time you do your manicure. Getting beautiful ombre nail designs will improve your look from normal to excellent.
Ombre nail designs have been a popular type of design lately, and you should be left out in experiencing the confidence that ombre nail designs. Here are the most trending designs of ombre nails.
1. French Ombre 
To create French ombre nails, we start with the basics, where you get yourself some form of a French manicure. French ombre nails are a cool and sophisticated nail design preferred by many modern women.
French ombre is a simple design that you can wear to both formal and casual occasions. If you are a woman who likes to look polished and with no fuss, the French ombre is a nice choice of nail design for you.
2. Glitter Ombre Nails
Created by introducing a sparkle of glitter to your perfectly done ombre nails. This is a cute way to decorate your manicure and can also be created in the comfort of your home. However, if you are not confident enough to do it at home, you can leave it to a professional for perfect results.
Ombre glitter nails can be done by adding a sparkle of glitter to any of your favorite colors as the base coat of your nail design.
3. Pink Ombre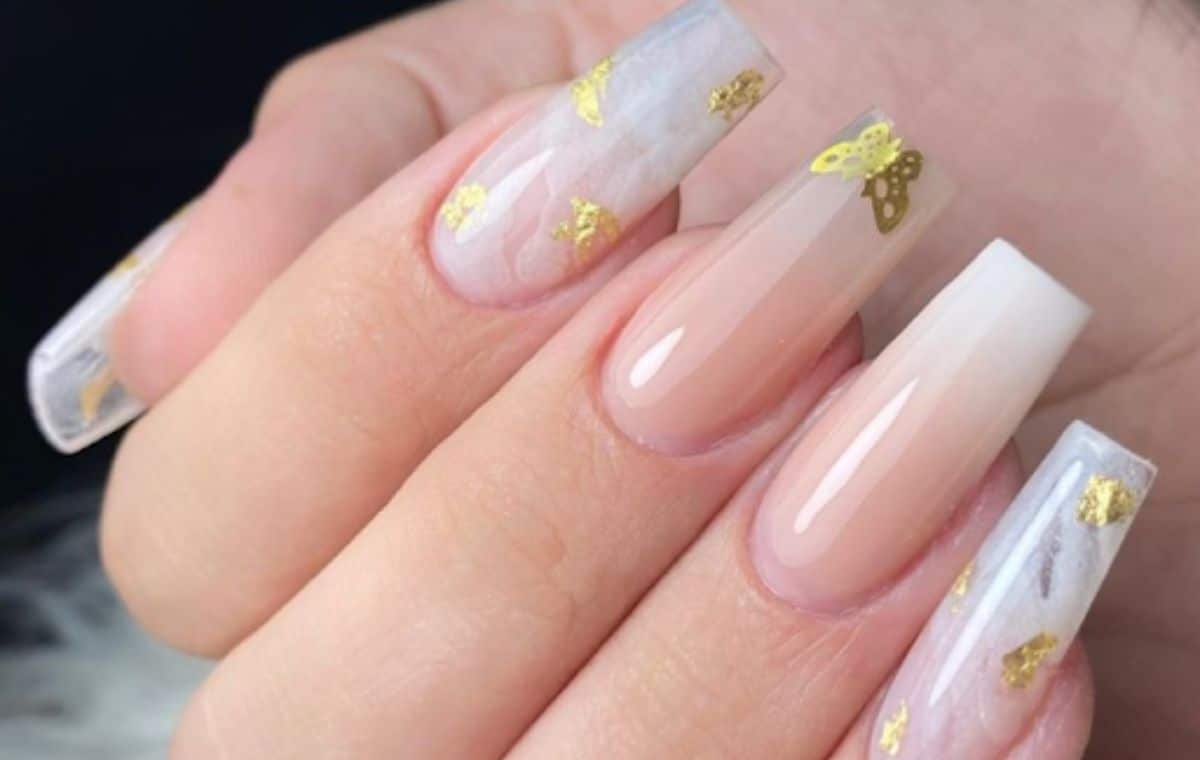 If your favorite color is pink, here is a suitable ombre nail design. Pink ombre nails are super feminine as pink color is associated with femininity.
To improve the appeal of your pink ombre nails, have the pink shade darken as the painting moves from the cuticle to the nail tip. However, if you don't prefer this highlight, you can simply have a plain pink color.
Pink ombre nails are suitable for all skin tones and are the best option if you love attending evening events.
4. Blue Ombre Nails
Moody blues is an ongoing trend in ombre nails. You will achieve a striking finish if you add a crisp white to your blue ombre nails design.
If you love the blue color, you can enjoy experimenting with shades of blue on your ombre nail design.
5. Nude Ombre Nails
Nude colors are best to give your nails a natural look. Nude ombre nails go well with all occasions because they are simple and sophisticated. 
Nude ombre nails are modern and chic and will coordinate perfectly with any outfit you choose to wear on any given day of the week.
6. Red Ombre Nails
Looking for extra attention on your ombre nails? Here is a great nail design for you. Red is a very bright color; therefore, when used on ombre nails, it will be striking and noticed from a distance.
Red ombre nails signal passion and this standout nail design will stand out regardless of how you wear it.
7. Black Ombre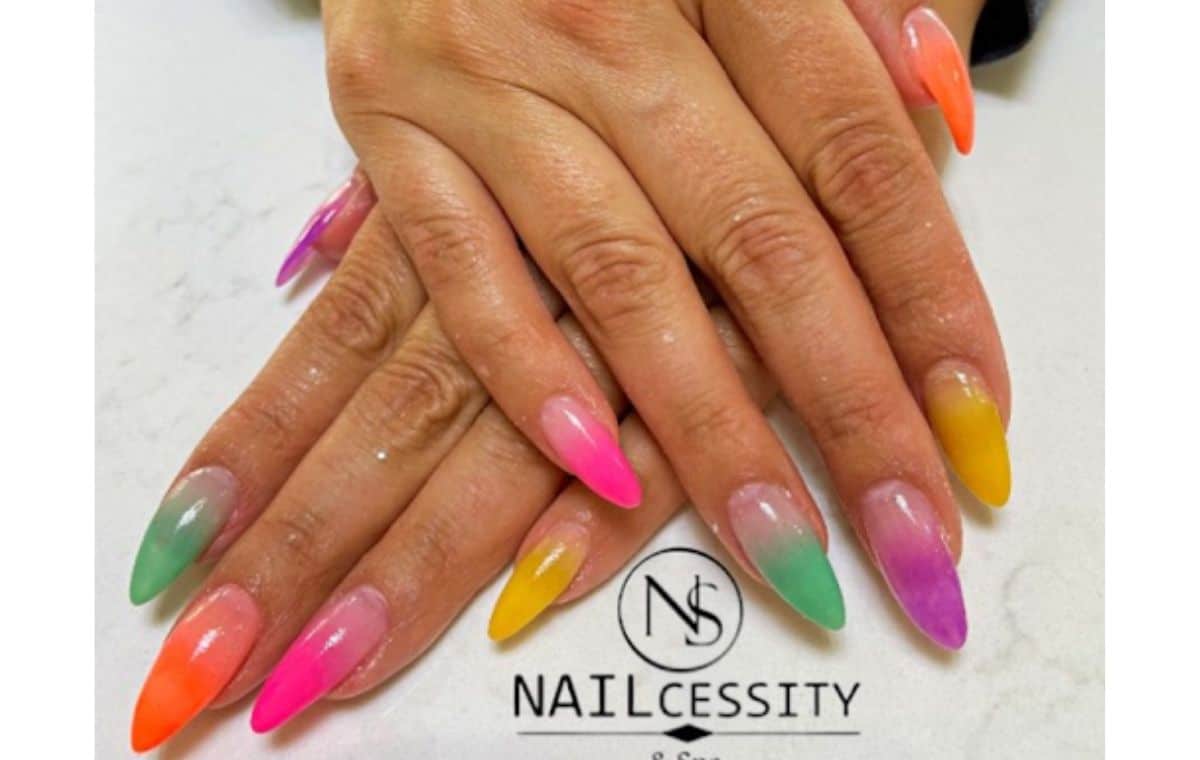 Black color on nails is not only cute but also captivating. This applies when it comes to ombre nails too.
Try coordinating black with a shade of grey on your ombre nails, and you will be stunned by the outcome. Black ombre nails are cute and can be combined with any outfit.
8. Gold Ombre Nails
Gold ombre nails appear like a shade of metallic to almost nude. Gold color looks luxurious; therefore, gold ombre nails are the best choice if you want that luxurious look.
Gold ombre nails are best for night casual events as they sparkle when the light is on to give a striking look.
9. Rainbow Ombre Nails
This nail design requires some extra attention so that you can come up with the perfect results. To come up with a rainbow ombre nail design requires patience and a keen eye. Although it looks complicated to achieve and time-consuming, the results are worth every effort. 
You can have fun experimenting with different shades of rainbow ombre nails if you love this nail design.
Rainbow ombre nails will boost your confidence and pride you in your manicure when done perfectly by an able professional.
Subscribe to Our Latest Newsletter
To Read Our Exclusive Content, Sign up Now.
$5/Monthly, $50/Yearly