10 Most Anticipated Anime 2023 [You Must Watch]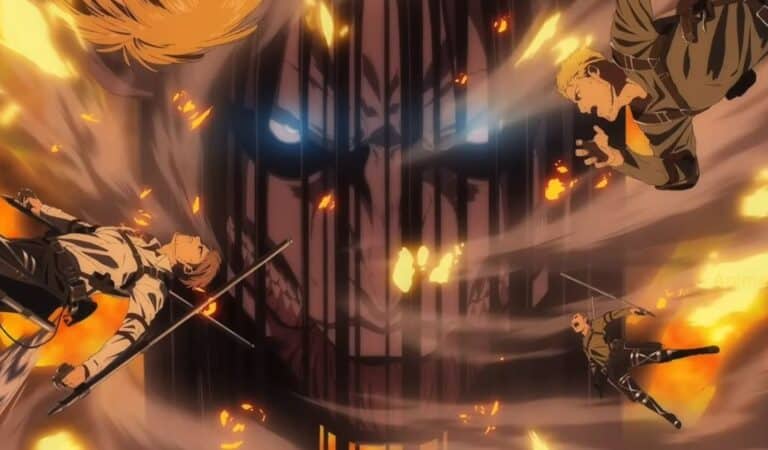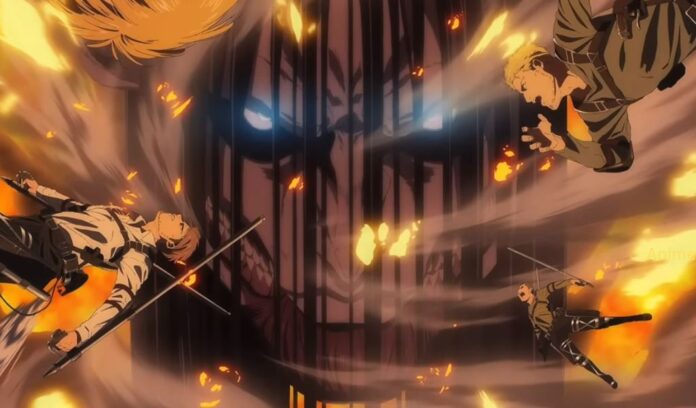 Listen to Podcast:
For all fans of Japanese animation, the New Year arrives invigorated, and the most anticipated anime of 2023 include the return of old sagas and the launch of new storylines.
Anime fans can expect an interesting year ahead with the return of Attack on Titan, Kimetsu No Yaiba, and Jujutsu Kaisen.
Read More: Disney+ New Shows in January 2023
Bring out your inner otaku and don't miss out on these fantastic anime that will be released in 2023:
10 Anime to Look Forward to in 2023
1. Shingeki no Kyojin (Attack on Titan) – Final Season Part 3
We thought the show would end in 2022, but now the good one is going for Attack on Titan.
Trilogies are the norm in modern entertainment, so the last season of Attack on Titan was destined to follow this pattern. After the first two parts of the fourth and final season air, the series will end in 2023. It is one of the most complex and violent anime of recent years. Also, this ending is likely to be just as controversial as the manga, since its author, Hajime Isayama, promised to make some changes to the story that most people know.
Read Also: Shoresy Season 2
Even though there is no exact date for the premiere, the third part is likely to come out through Crunchyroll in the first half of 2023.
2. Kimetsu no Yaiba (Demon Slayer) – Season 3
Just because Attack on Titan's last season has turned everyone upside down doesn't mean that Kimetsu no Yaiba's return isn't one of the most anticipated by anime fans.
One of the most popular and well-liked anime series comes back in 2023 with a new story that promises a lot of action and those epic sequences of great animation that got Ufotable to the top in the first place.
Look for it on Crunchyroll in April 2023.
3. Jujutsu Kaisen – Season 2
Since Jujutsu Kaisen went into the future, everyone has been wondering how long they would have to wait until they came back.
The second season of this dark and brightly animated shounen action anime by MAPPA Studio will start airing in July 2023. At a special event about the anime, the cast of Jujutsu Kaisen 0, which is a prequel to the series, confirmed the information.
One of the most anticipated animes of 2023 is expected to pick up right where the first one left off.
◤ ̄ ̄ ̄ ̄ ̄ ̄ ̄ ̄ ̄ ̄ ̄
「#懐玉・玉折」

-過去と現在が交差する-

「#渋谷事変」
___________◢

2023年放送予定TVアニメ
『#呪術廻戦』第2期では連続2クールで
「#懐玉・玉折」「#渋谷事変」を描きます!https://t.co/uMSvQVnQa1#呪術2期 #JujutsuKaisen pic.twitter.com/7DRFhMAoBU— 『呪術廻戦』アニメ公式 (@animejujutsu) September 25, 2022
4. Nier: Automata Ver1.1a
NieR: Automata, a popular action RPG video game from 2017, is finally getting an anime series based on it. The anime will be made by A-1 Pictures, and it will be set in the same wartime as the game when androids made man-made fighting alien machines.
Even though not much is known about the show, we do know that Yui Ishikawa (Mikasa Ackerman in Attack on Titan) will play 2B, Natsuki Hanae (Tanjiro in Demon Slayer) will play 9S, and Hiroki Yasumoto (Yasutora Sado in Bleach) will play Pod 042. The anime is set to come out in January 2023.
5. Vinland Saga – Season 2
With the return of this epic Viking saga in 2023, Studio MAPPA will have a very busy year. Thorsfinn is going to have more adventures and problems in season two.
On January 9, 2023, the second season of Vinland Saga will start, and there will be 24 episodes.
6. Hell's Paradise
Hell's Paradise was a big deal as soon as it came out in 2021. Well, Yuji Kaku's work will finally be made into an anime, and it will be another great bet by MAPPA Studios.
The story takes place at the end of the Edo period when Gabimaru is sentenced to death. It is a mix of dark fantasy and a lot of action. But the guy has a chance to get out of his sentence if he can get the Elixir of Life from a mysterious island. The mission won't be easy because there are all kinds of unknown creatures and tests that will make it hard for you to do your job.
Expect it to start airing in April 2023.
7. Rurouni Kenshin (Samurai X)
If you watched a lot of anime as a kid in the 1990s, the name Kenshin Himura (Battosai the Piecemaker) is probably familiar to you.
Well, this is great news: Rurouni Kenshin will be back in 2023 with a new anime series. Critics say that Nobuhiro Watsuki's work is one of the best anime series of all time. It will be remade, and the story of the legendary samurai Kenshin Himura will be told again.
8. One Punch Man (Season 3)
The third season of One-Punch Man is finally happening, almost three years after the second season ended on TV.
One Punch Man Season 3 has only been teased with a single image so far, which has only made fans more excited. The said teaser shows Saitama and Garou fighting, which is what will happen when the anime comes out.
9. Classroom of the Elite (Season 3)
Season 3 of Classroom of the Elite will happen in 2023. Even though we don't know anything about the plot of Classroom of the Elite Season 3, the show will pick up where it left off.
Also, the 8th volume of the light novel series will be used as a source for the series. This points to the third semester at the Tokyo Metropolitan High School for Advanced Education as the center of the story. One of the most interesting things about our list of the Top 10 Anime in 2023.
10. Solo Leveling
Solo Leveling Out is finally getting the anime version it has deserved for a long time. The famous South Korean web novel by Chugong will finally be published in 2023, it was announced at Anime Expo 2022.
Solo Leveling takes place in a made-up world where Hunters can use magic. The series is mostly about one hunter who starts out as the weakest of them all. We'll see how this guy went from being the weakest HUNTER to being the strongest of them all. This is one of the best anime on our list of the Top 10 to watch in 2023.
Subscribe to Our Latest Newsletter
To Read Our Exclusive Content, Sign up Now.
$5/Monthly, $50/Yearly