Microsoft Plans to Invest $10 billion on ChatGPT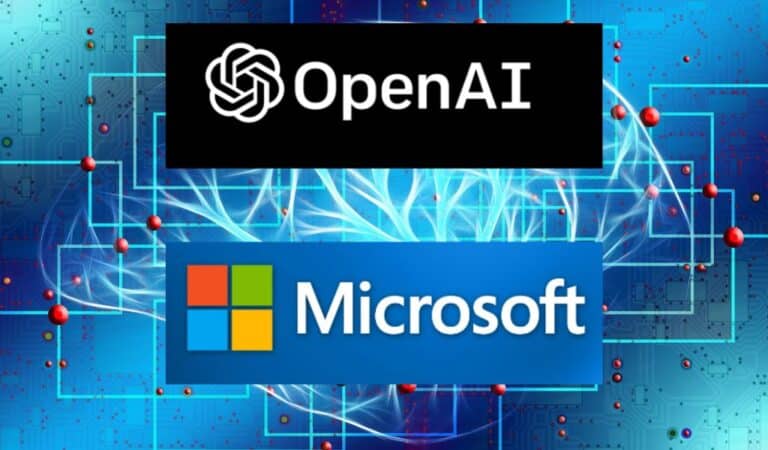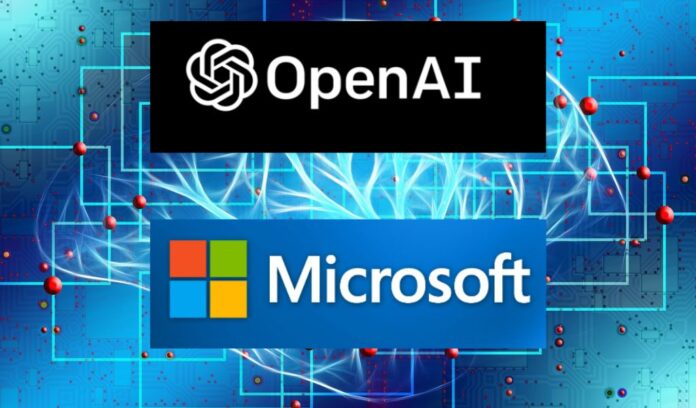 Listen to Podcast:
People who know about the situation say that Microsoft has talked about investing $10 billion in the company that owns ChatGPT. ChatGPT is a very popular app that has excited both casual users and AI experts since its latest software came out last month.
Read More: What is Chatgpt?
People say that OpenAI, the company behind ChatGPT, would be worth $29 billion with the new investment and the funding, which would come from other venture capital firms as well. It's not clear if the deal is done, but documents sent to potential investors in the past few weeks that explained the terms said the deal should be done by the end of 2022 at the latest.
People say that Microsoft's investment would be part of a complicated deal in which the company would get 75% of OpenAI's profits until it gets its money back. (It's not clear if the money OpenAI spends on Microsoft's cloud-computing business would help balance its books.)
After that point, it would go back to a structure that shows who owns OpenAI, with Microsoft getting 49%, other investors getting the other 49%, and OpenAI's nonprofit parent getting 2%. There is also a limit on how much each group of investors can make, which is unusual for venture deals where investors hope to get 20 or 30 times their money back. Things could change with the terms and the amount of investment, and the deal could fall apart.
Read Also: Is Windows 11 Free
Microsoft and OpenAI both said they had nothing to say. Last week, the Wall Street Journal said that ChatGPT was letting its employees and early investors sell their shares at a price of $29 billion. The Information reported in October that Microsoft, which had put $1 billion in cash and cloud credits into OpenAI in 2019, was in talks to increase its stake.
Reed's View
OpenAI is worth $29 billion, which is a lot for a company that hasn't figured out its business model yet. Microsoft's shareholders will have to pay $10 billion, which is also a lot of money.
But Microsoft's investment is not a big risk. Sam Altman, the CEO of OpenAI, says that every time someone talks to ChatGPT's chatbot, it costs the company a few cents in computing power. But it will spend most of it on Microsoft's cloud business, which is working hard to catch up to Amazon Web Services, its biggest competitor.
If OpenAI figures out how to make money with products like ChatGPT and the tool for making images called Dall-E, Microsoft will get 75% of the profits until it gets back what it put into the company in the first place.
Also Read: GPT-4 Everything You Need to Know
Microsoft takes financial risks and gains, but the bigger prize is that it gets to work with OpenAI to develop the technology on Microsoft Cloud. This puts Microsoft at the forefront of what could be the most important consumer technology of the next ten years.
That's a huge win for Microsoft, especially since OpenAI's main competitor, Google, helped develop some of the technology it uses. The Information said that Microsoft was also in talks about adding some of these features to its other programs, such as Word and Outlook email.
Room Disagreement
Microsoft's $10 billion investment is a bet that OpenAI will stay far ahead of other companies that use the AI algorithms that make ChatGPT work. But it's likely that companies like Stability AI will give OpenAI a lot of trouble.
It's still not clear how this new crop of AI companies will find "moats" and "network effects" that keep competitors away. It's hard to make money in consumer technology without that.
The View from ChatGPT
We asked ChatGPT to write a story from the point of view of a Wall Street analyst about Microsoft's $10 billion investment in OpenAI.
It was a normal morning on Wall Street during the week. Traders and analysts were busy checking their screens and gathering in conference rooms. Suddenly, the news came out that Microsoft was putting $10 billion into OpenAI, the top lab for AI research.
To Know More: Neeva AI Search Engine
I was immediately interested because I was a top analyst at a big investment firm. I had been watching OpenAI for years and knew that they were at the forefront of AI research. Their work on natural language processing, machine learning, and robotics could have changed everything from healthcare to transportation.
But even for Microsoft, $10 billion was a huge amount. Why were they putting so much money into it?
I looked into the deal quickly and learned more about the details. Microsoft and OpenAI had been working together for a while, sharing resources and working on different projects together. This investment basically made that partnership official, so the two companies could work together and speed up their research.
But it wasn't as simple as that. As I learned more about the news, I realized that this investment wasn't just about research. It was about where to stand.
Like many other tech giants, Microsoft was very focused on the future of AI. They knew that in the years to come, the companies that owned the technology would have a big advantage. By putting money into OpenAI, they put themselves at the front of this change.
As I told my coworkers and clients about my analysis, I could feel how excited they were. This was a move that would change the game and have effects all over the tech industry and beyond.
The partnership between Microsoft and OpenAI led to amazing results in the weeks and months that followed. Their work together led to breakthroughs in natural language processing and machine learning, and they created new technologies that were quickly used by companies all over the world.
As a Wall Street analyst, it felt good when my predictions turned out to be right. And as AI continued to change the world, I knew that this was just the start. Microsoft and OpenAI were showing the way to a bright future.
Subscribe to Our Latest Newsletter
To Read Our Exclusive Content, Sign up Now.
$5/Monthly, $50/Yearly