Why Luxury Packaging Needs a Magnetic Box?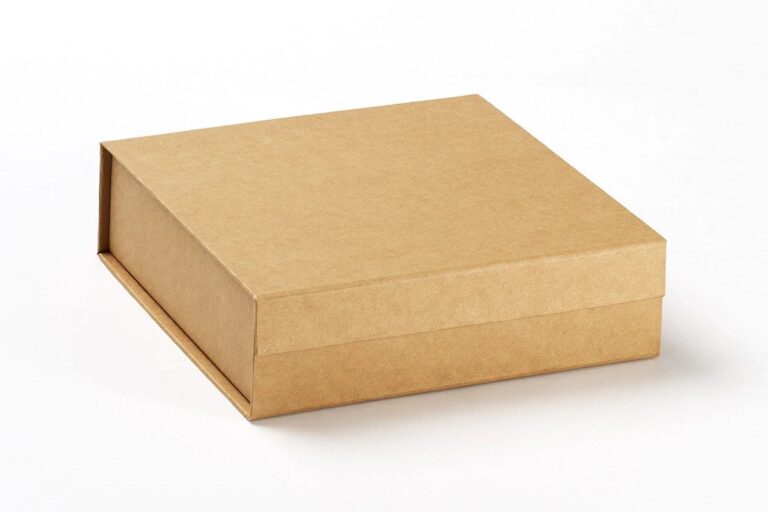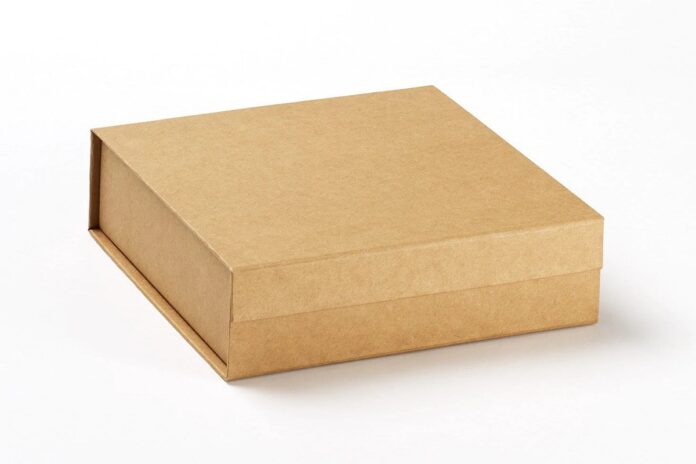 A magnetic box makes product packaging easier. Due to their visual appeal, reliable closure, and durability, brands are increasingly switching to self-closing magnetic boxes. When adding magnetic closure to rigid boxes, what should brands be aware of? With magnetic boxes, the same principles apply as with any packaging in terms of good design and implementation. In the packaging world, magnets make a difference.
Why Buy Custom Magnetic Boxes?
Strong, durable corrugated cardboard is used to manufacture custom magnetic boxes. Ultimately, the quality of the cardboard used determines the integrity of custom packaging, so brands must focus on the initial phases of development. There are two types of corrugated boxes that can be used: bleach and custom. The dimensions of corrugated cardboard boxes are specified by the brand.
A flip-top design, allowing customers to reach inside the box, is necessary because magnetic boxes are famous for requiring extra design steps. An aluminum foil laminate is then applied to the boxes. Adding foil to the box adds density, which you cannot skip. Despite the flip-top design's pressure, this density provides resiliency. To enhance both the visual appeal and durability of their packaging, brands can choose from a variety of special touches and finishes. 
Magnetic Boxes Have Many Benefits
There is no doubt that magnetic boxes appeal to brand managers. There is a greater return on investment in packaging for many brands than the slight increase in investment. Corrugated boxes have been dressed up into magnetic boxes to make them more appealing.
A Custom Magnetic Box Signals a Premium Product
One of the easiest ways to distinguish a product from competing brands is with a magnetic box. Presenting a category of products to customers, they can only believe the product in the superior packaging is the best option. The reason luxury brands prefer magnetic boxes is precisely this? According to a study examining how packaging impacts customer perceptions of product value, magnetic boxes can have positive effects on brands.
The researchers used water bottles of varying thicknesses in this study to examine how thickness affects customers' perceptions of water quality. Customers perceived thicker bottles as having a higher quality in comparison to thinner bottles. Customers' perceptions of the water didn't just affect their feelings at the time. As a result, customers were less likely to purchase the same water again in the future.
The Custom Magnetic Box Creates Confidence among Gift Shoppers
Nowadays, the majority of retail sales come from people who are shopping for others. Marketing a product with strong gift potential depends on how the packaging makes the giver feel about the product's potential. Imagine shopping for earrings in the jewelry aisle of a big-box store for a birthday gift and finding a pair of earrings you like. The budget they have isn't huge. A thoughtful and valuable gift, however, is what they are looking for.
At the store, most of the earrings are attach to ear cards. A separate box for holding the earrings must be purchased before the buyer can check out with the cashier, unless the buyer wants to risk giving what appears incomplete. It is noticeable that one earrings design is quite close to the price point of ear-card earrings and is present in a gorgeous, classy box.
Something like this would be an appropriate gift to give to someone as a thoughtful, meaningful gesture. Even though the earrings cost a few dollars more than the other options, they aren't dramatically more expensive. In addition, the buyer can enjoy the convenience of not having to purchase a separate gift box for the earrings. 
Shipping Magnetic Boxes Creates Durability
In retail settings, alluring boxes aren't just beneficial for brand perception. When shipping, a magnetic box can help maintain packaging's shape and structure. Shipping and handling are not always easy on all boxes. When brands don't take time to design packaging for today's "Amazon-minded" customers, the unboxing experience will suffer greatly. The FedEx business services team believes that merchants should take the unboxing experience seriously because positive experiences can enhance brand recognition, loyalty, social sharing, and perceived value.
Custom Magnetic Boxes: Are They Worth It?
Packaging is a cost that brands must pay. Packaging costs don't disappear just because you don't choose custom magnetic packaging. Additionally, custom magnetic packaging doesn't necessarily mean you'll pay less. It is common for brands to believe that bulk packaging will allow them to control their packaging budgets. Many bulk wholesalers advertise that they are the "most economical" option in town in order to capitalize on this common misconception.
In reality, the truth might lie somewhere in the middle. It can be expensive to choose the wrong packaging. Boxes with magnetic closures indicate high-end products. On a subconscious level, consumers lose confidence in a product when it shows up in generic packaging. Context clues in the consumer's mind will lead them to believe that the product isn't actually high-quality, even though they may not recognize why they are questioning whether the product is worth the asking price. Once a perception is ready, brands cannot "undo" it through marketing dollars.
Subscribe to Our Latest Newsletter
To Read Our Exclusive Content, Sign up Now.
$5/Monthly, $50/Yearly