Hidden Calculator Tricks for iPhone Users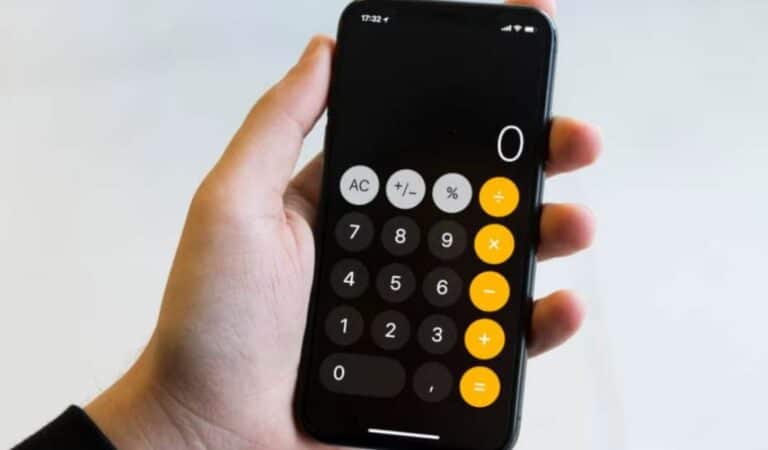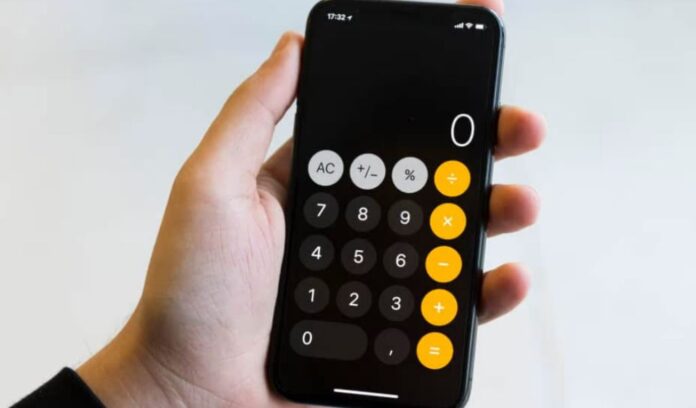 Listen to Podcast:
It's safe to say that iPhones are among the most well-known and widely used mobile devices on the whole wide planet. However, the quality of the iPhones lies in more than simply their hardware.
Read Also: Google Warns about 'Hallucinating' AI Chatbots
Apple's iOS is one of the most capable mobile operating systems available today, which is an essential component of any great smartphone. iPhone users continue to find new tips, hacks, and tactics that improve the overall user experience, and this continues even after years of using the device. Not only were such methods found in third-party applications, but they were also found in system applications. The Calculator app on the iPhone is one of the most utilized apps on the phone; nevertheless, it is also one of the most undervalued apps on the phone since many are ignorant of the full potential it possesses.
The Calculator app conceals a number of useful functions within its interface, making it appear to have fewer capabilities than it actually does. If you use Calculator quite often, implementing some of these tips and tricks can simplify the process of using it. Check out these tips and methods that will help you get the most out of your iPhone's Calculator.
Use Siri to Calculate
Siri, Apple's virtual assistant, has made a number of laborious responsibilities, including but not limited to the scheduling of alarms, calls, and messages, significantly simpler. Users are unaware that Siri also has the capability to perform calculations for them. Saying "Hey, Siri" and then providing the total that you want to be computed is all that is required to do this. The response that Siri provides to you will tell you the solution without requiring any action on your part.
Scientific Calculator
You'll find that the Calculator app on your iPhone can do a lot more than just basic arithmetic operations like addition, subtraction, multiplication, and division. Even a scientific calculator is included for all of your nerdy calculations. You only need to flip your screen so that it is in landscape mode to access the scientific calculator. Say farewell to Casio!
Read Also: WhatsApp Audios and Voice Notes will be Textable Soon
Copy Last Result
You don't even need to launch the Calculator app in order to duplicate the most recent calculation you worked on. To accomplish this, open the Calculator app on your device, tap and hold the icon, and an option that allows you to copy the most recent result will appear.
Backspace Option
If you are completing lengthy calculations and you accidentally input the erroneous figure, there is no need to delete everything and begin over from scratch. Instead, the application will allow you to remove the characters that you have inputted, therefore preserving the remainder of the calculations. To remove the typed characters, simply swipe left at the top of the screen where they are shown.
Make Your iPhone Speak the Numbers
You can ask your iPhone to recite the number aloud for you if you're curious about how it sounds when spoken. You may pick "Speak" from the menu in the Calculator app to hear the current number spoken as words, or you can select "Spell" to have each digit and symbol spoken in order individually. If you tap and hold the current number or double-tap it, you can hear it spoken as words. Enable the following menu items by going to Settings and selecting "Accessibility" from the list of available preferences:
Spoken Content –> Speak Selection (iOS 13 and later)
Selecting Speech vs. Speaking Speech (iOS 12 and older)
It is important to keep in mind that Apple may have changed the way the Speak Selection tool operates in the Calculator on iOS 16, thus it is possible that you will not see the option to "Spell" appear in the contextual menu. However, you will still see the word "Speak."
Use a Lock Screen Shortcut to Open Calculator
The Calculator control may be accessed on your Lock Screen by pulling down the Control Center and tapping it. However, there is a method that is even more expedient, and that is to create a shortcut directly on the Lock Screen. It makes even more sense to use a Calculator shortcut if you have made it so that you cannot access the Control Center from the Lock Screen due to security concerns.
Know More: Google Warns About Health and Finance AI Content
You can construct a Lock Screen widget to launch Calculator on an iOS 16 device by making use of a third-party application such as Launchify. You can do this for any app that doesn't already have its own Lock Screen widget, which is one of the best features of iOS 16, or you can do it for any app that does already have its own Lock Screen widget if you want to modify the icon.
Subscribe to Our Latest Newsletter
To Read Our Exclusive Content, Sign up Now.
$5/Monthly, $50/Yearly