India's Rail System Safety Questioned After Deadly Train Crash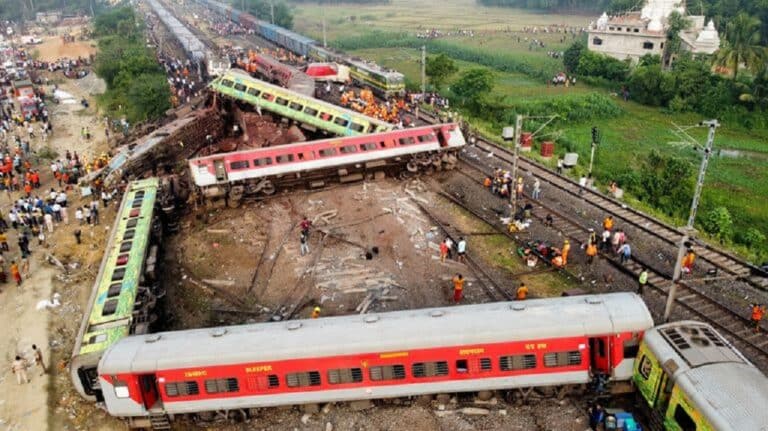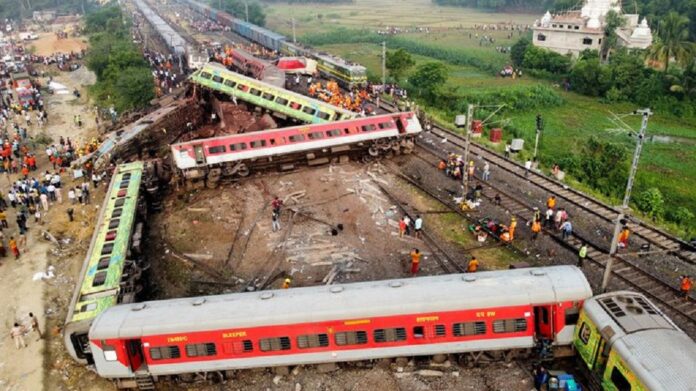 Listen to the Podcast:
One of the worst train crashes in India's history is making people worry about the safety of the country's huge, old rail network, even though the government is spending money to update it.
Officials say that more than 300 people died and over 1,000 were hurt when two passenger trains and a freight train crashed into each other in eastern Odisha state on Friday.
As officials continue to count the dead and look for survivors, they will probably look into how much the country's ageing railway infrastructure added to the disaster.
India has one of the biggest rail networks in the world. It was built by the British when India was a colony more than 160 years ago. Today, it runs about 11,000 trains a day on 67,000 miles of lines in the most populated country in the world.
Authorities have ordered a "high-level inquiry" to find out what caused the crash. A senior state railway official told CNN that they thought it was because of a problem with the traffic signals.
The official said that a freight train hit the Coromandel Express as it was going from Shalimar to Chennai. This caused several cars to go off the track and land on the other side. The Howrah Express, which was coming from Yesvantpur in the opposite way, crashed into the overturned carriages at a high speed.
A station superintendent in Odisha told CNN that a signalling failure could be caused by a technical problem or by a mistake made by a person since traffic lights are often managed by people at each station.
Infrastructure that is in bad shape is often blamed for traffic jams and train crashes in India. Statistics from the government show that crashes and derailments have been getting less common over the past few years, but they still happen a lot.
In 2021, nearly 18,000 train crashes killed more than 16,000 people across the country. The National Crime Records say that 67.7% of railway accidents were caused by people falling from trains or colliding with trains or other people on the track. Trains rarely crash into each other.
Prime Minister Narendra Modi wants India's economy to be worth $5 trillion by 2025. One of his top goals is to improve India's transportation system. For the fiscal year that started in April, Modi's government increased spending on airports, road and highway building, and other infrastructure projects to $122 billion, which is 1.7% of the country's GDP.
A big chunk of this money will be used to add more high-speed trains to the country's famously slow railways. Albright Stonebridge Group, a business strategy company, says that India's new budget sets aside $29 billion for railway development.
In 2021, the ambitious National Rail Plan says that all of India's big towns in the north, west, and south should be linked by high-speed rail. Cities that are between 300 and 700 kilometres apart and have at least one million people are getting more attention.
Japan is helping India build its first line, which is a 508-kilometre link between Mumbai and Ahmedabad in western India. Japan is providing technology, experts, and money for the project. If all the plans come to pass, 12 more roads could get high-speed connections over the next few decades.
Several big projects just ended or are almost done, including building the tallest railway bridge in the world in the Jammu and Kashmir region. Before the accident, Modi was going to open the Vande Bharat Express, a new high-speed train, on Saturday.
The government is updating trains, tracks, and stations with new technology to avoid dangerous crashes. However, a former railway minister said that one of the trains involved in Friday's accident did not have a device to prevent collisions.
"As far as I know, the train didn't have anything to stop it from colliding. "This would not have happened if the bomb had been on the train," Mamata Banerjee told reporters on Saturday.
In India, train crashes have killed many people in similar ways in the last few decades.
At least 102 people died when a passenger train went off the tracks in the southern state of Andhra Pradesh in 2005. The train was trying to cross lines that had been washed away by a flood. Six years later, a train jumped the tracks in the northern state of Uttar Pradesh, killing many people.
The number of people who died in Friday's crash has already topped the number of people who died in a famous accident in 2016. In that year, more than 140 people died when a train derailed in Uttar Pradesh state's north. In the same year, Modi said that India's train system would get a lot of money to make it safer and better connected.
Subscribe to Our Latest Newsletter
To Read Our Exclusive Content, Sign up Now.
$5/Monthly, $50/Yearly