Three-Train Crash in India Leaves Over 300 Dead and 1000 Injured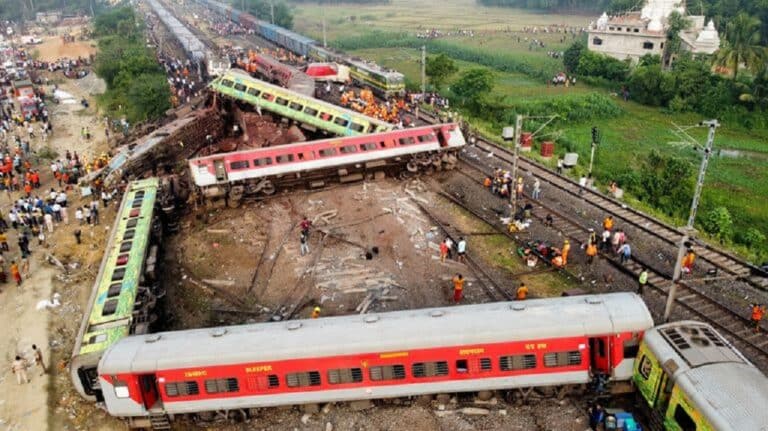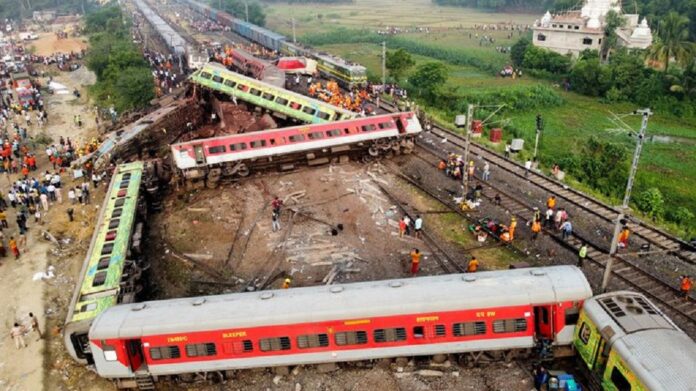 In the Indian city of Balasore in Odisha state, a crash between two passenger trains and a goods train killed around 300 dead and more than 1000 injured. It was one of the worst rail accidents in recent history.
State chief secretary Pradeep Jena said on Twitter that at least 233 people have died and 900 have been hurt in Friday's disaster in eastern Odisha state.
Jena told a press gathering that the number of people who have died will likely increase as teams work on a vast rescue operation.
Authorities say more than 115 ambulances and several fire service units helped save people on Friday. About 500 units of blood were taken in overnight, and there are currently 900 units in stock, Jena wrote on Twitter.
"This will help the people who were hurt in the crash. "I owe and am thankful to all the volunteers who gave blood for a good cause," he wrote.
Jena said they still don't know what caused the terrible crash and that the current focus is ongoing rescue efforts.
"We're only working on sending more doctors, ambulances, and buses," he said. "We haven't even thought about asking what happened or how it happened because we're too busy."
What we Know
Indian officials say that the deadly crash happened when a passenger train crashed into the cars of a passenger train that had already gone off the track and into the other track.
Then, Both trains derailed.
"A bad accident happened between the Coromandel Express, a goods train, and another passenger train near the Bahanaga railway station in Balasore district," Jena said.
"Around 7 p.m., 10 to 12 of the cars on the 12841 Coromandel Express, which runs between Shalimar and Chennai, fell off and landed on the other track near Balasore. After a while, another train between Yesvantpur and Howrah crashed into the wrecked coaches. This caused three or four of that train's coaches to also go off the tracks, said Railway Spokesperson Amitabh Sharma.
The Coromandel goes along the east coast of India, from Kolkata, the capital of West Bengal, to Chennai, a city in the south.
On Friday, Narendra Modi, the prime minister of India, sent a tweet with his sympathies. "Upset about the train crash in Odisha. In this time of sorrow, my thoughts are with the families who have lost a loved one. May those who are hurt get better soon. Rescue work is being done at the accident spot, and everyone who was hurt is getting all the help they can get," he wrote.
Aging Infrastructure
India has an extensive train network, but it is old and poorly managed. These are two things that often cause accidents.
The number of people who died in Friday's crash has already topped those who died in a famous wreck in 2016 that was one of the deadliest in recent years. Over 140 people were killed in that crash when a train derailed in Uttar Pradesh state's northern region.
In 2021, nearly 18,000 train crashes killed 16,431 people across the country. A study from the National Crime Records in 2021 said that "Fall from trains/collision with people on track" was the cause of 67.7% of railway accidents.
Odisha The department said that Chief Minister Naveen Patnaik would go to the accident spot on Saturday morning to check on the situation.
India's Minister for Railways, Communications, Electronics, and Information Technology said that the families of those who died in the crash on Friday will get $12,136. People who were hurt in the crash will get less money.
Subscribe to Our Latest Newsletter
To Read Our Exclusive Content, Sign up Now.
$5/Monthly, $50/Yearly