India Discovers Lithium Resources 5.9 Million Tonnes in Jammu and Kashmir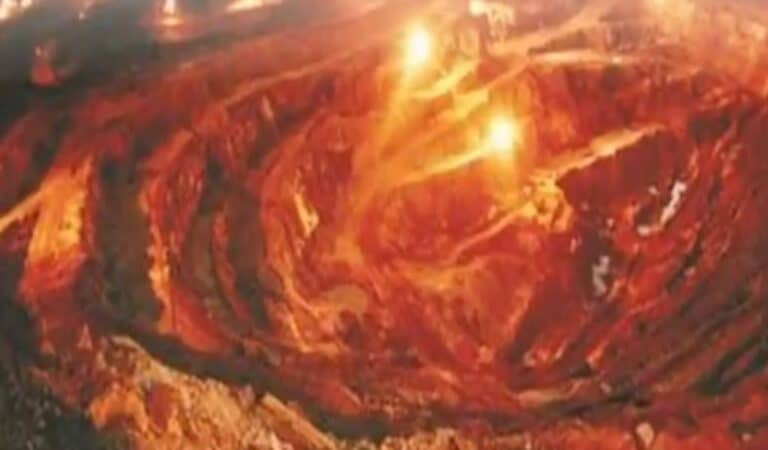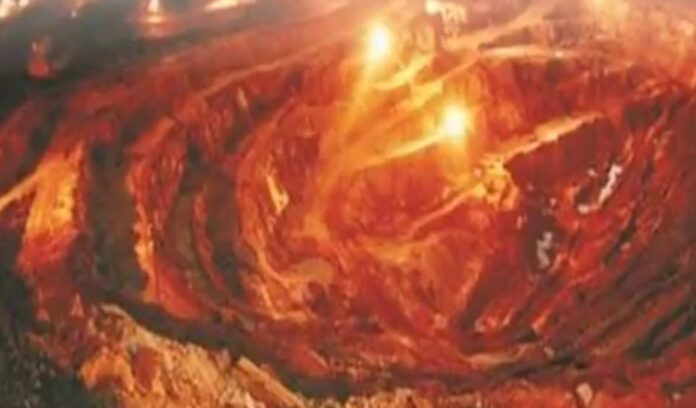 Listen to Podcast:
The Geological Survey of India made the announcement on February 9 that lithium reserves have been discovered in Jammu and Kashmir for the very first time in India (J&K).
According to the release, "…GSI, for the first time established 5.9 million tonnes inferred resources (G3) of lithium in the Salal-Haimana area of Reasi district of J&K."
Lithium Tales
When the mineral petalite was examined by the Swedish chemist Johan Arfvedson in 1817, lithium (Li) was discovered for the first time and identified as an element. In 1855, the metal was successfully isolated for the first time in sufficient amounts. According to the United States Geological Survey, Dmitri Mendeleev appropriately positioned it next to sodium, with the alkali metals, in his then-revolutionary periodic table of the elements in the year 1869. (USGS).
Read More: Google Warns About Health and Finance AI Content
It has the lowest specific gravity of any metal at 0.534, making it about one-fifth as dense as water but the lightest of all metals. It is seldom discovered as a metal in nature because of its extreme reactivity, despite the fact that in its purest elemental form, it is a pliable, white metal with a silvery sheen.
"There is an average concentration of twenty parts per million of lithium in the crust of the Earth's continental regions. It has a greater availability than several other metals, such as tin and silver, which are more well-known. According to the United States Geological Survey (USGS), "Lithium exists as a trace element in most rocks," with lithium "substituting for magnesium in common rock-forming minerals."
India Reserves: 'Inferred Resources (G3)'
The majority of us are now familiar with lithium; how could we not be, considering its widespread application in everything from portable electronic devices and laptops to electric cars? But before we get into where India sits, how this lithium from J&K can be used, and other topics, it is vital to grasp one item from the GSI statement:
'Inferred Resources (G3)'
The phrase "inferred resources" refers to the "portion of a mineral resource for which tonnage, grade, and mineral content can be calculated with a low level of confidence." In other words, these estimates aren't very reliable. It is inferred from geological data and assumed geological and/or grade continuity, but neither of these things has been proved.
Read Also: India's Fastest-Growing Economy Despite the Global Downturn
According to the United Nations Framework Classification for Fossil Fuel, amounts are always estimated, with the possible exception of measuring previous output, and there will always be some degree of uncertainty associated with the estimates. This is true even if the quantities can be measured.
This uncertainty can be conveyed either through the use of discrete quantities representing decreasing levels of confidence or through the use of both (high, moderate, low).
"A scenario with a low estimate is directly equivalent to an estimate with a high level of confidence (G1), whereas a scenario with the best estimate is equivalent to the combination of an estimate with a high level of confidence and an estimate with a moderate level of confidence (G1+G2)." According to the UN, "an estimate of high confidence is similar to the combination of estimates of high, moderate, and low confidence (G1+G2+G3)."
For example, if you have a G4 class, it indicates that the project is still in the experimental stage. In addition, the Union Ministry of Mines and Coal has reported the following activities carried out by India over the course of the last several years: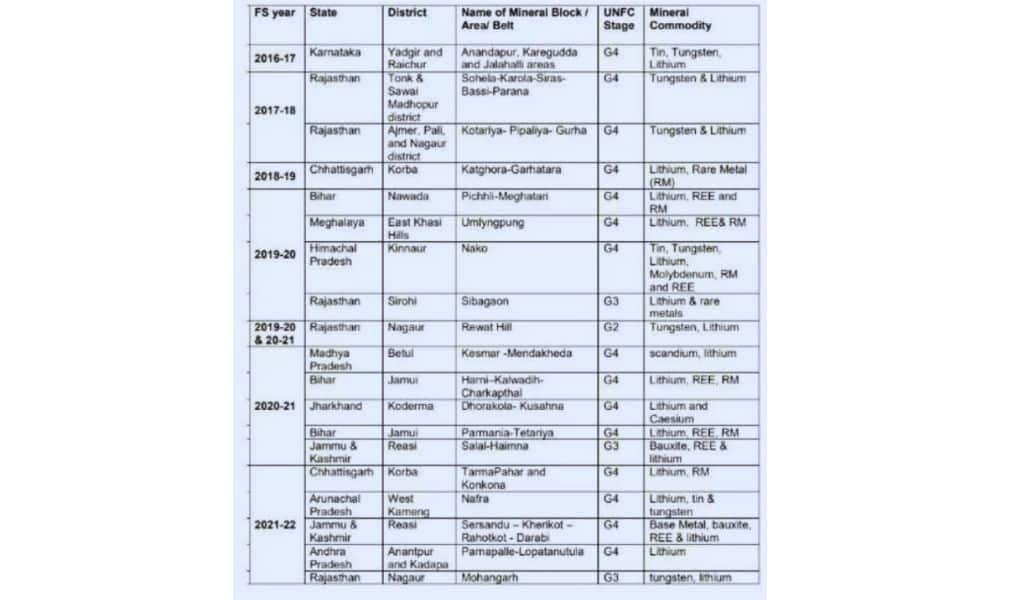 Global Reserves
According to the USGS's Mineral Commodity Summaries, 2022, the estimated worldwide supply of lithium has increased to 80 million metric tons from the previous estimate of 60 million metric tons. However, as of this writing, the reserves from which the element can be extracted are estimated at little more than 22 million, with Chile in the lead (9.2 million tonnes).
Also Read: Google Meet Now Supports Captions on Video Recording
China's reserves are not included in the USGS breakdown, although they are estimated to be 1.5 million tons by Statista, a global market, and consumer data specialist.
Lends Itself to Many Uses
The most common applications for lithium are found in batteries for electronic devices such as cell phones and laptops, as well as for electric and hybrid cars.
According to the USGS, some of the most important uses are: Lithium is added to glassware and ceramics to increase their strength and resilience to changes in temperature. It is also used in heat-resistant greases and lubricants, and it is alloyed with aluminum and copper to reduce the amount of weight that structural components of aircraft airframes contain.
"Lithium is utilized in the production of dental ceramics in addition to particular mental drugs. According to the USGS, the synthesis of tritium for nuclear weapons utilized the lighter of the two isotopes of lithium, which is known as 6 Li.
However, the usage of the material in rechargeable batteries has the potential to benefit the greatest number of people all over the world. These batteries take advantage of lithium's lightweight and high electrochemical potential and make it possible to power automobiles and trucks with renewable and carbon-neutral sources of energy such as solar, hydro, or wind rather than gasoline or diesel. Lithium's lightweight and high electrochemical potential make lithium an ideal material for these batteries.
Lithium-ion Batteries & India
The development of lithium-ion batteries (LiB) has sparked a revolution across a wide range of industries, most notably the electric vehicle (EV) sector. JMK Research, a specialist consultancy firm that specializes in renewable energy, estimates that the annual LiB market in India will reach 116GWh in 2030, with electric vehicles accounting for around 90% of the overall market on the back of enormous government targets of adding variable renewable energy sources to the grid. The adoption of LiB is accelerating in India, and JMK Research's projections are based on the firm's expertise in the field of renewable energy.
Key Players in India
According to JMK Research, the cells make up 65% of the entire cost of LiBs, while the battery pack accounts for 15%, the BMS (battery management system) accounts for 15%, and the outside box accounts for the remaining 5%.
Indian manufacturers are able to make the majority of the subcomponents that go into a battery pack, but thermal pads still need to be imported. Up to this point, battery packs and the accompanying BMS manufacturing have completely controlled the industry in India.
Likewise, battery management systems (BMS) and exterior boxes are generally supplied by Indian battery pack assemblers.
Know More: Elon Musk will Unveil Master Plan
However, because India does not have the necessary components for the production of BMS, the country imports pre-programmed protection circuit boards (PCB) from China and handle the printing itself. The market for the manufacturing of LiB packs in India is highly fragmented and includes a large number of active players. Some of these players are Coslight India, Okaya, and Exicom. Other active players include Trontek, Amptek, Cygni, Grinntech, Lohum Cleantech, Pure EV, and others.
The Vikram Sarabhai Space Centre (VSSC) of the Indian Space Research Organisation (Isro) achieved a first for the nation by successfully developing and qualifying lithium-ion batteries with capacities ranging from 1.5 Ah to 100 Ah. This was a first for the country.
This was for use in satellites and launch vehicles, and ISRO, after successfully deploying the indigenous lithium-ion batteries in various missions, dedicated itself to transferring this technology to the industries so that they could establish production facilities for producing lithium-ion cells to cover the entire spectrum of power storage requirements for the country. This was for use in satellites and launch vehicles.
What is the Govt Doing?
The Center, which has the objective of ensuring that at least thirty percent of newly registered vehicles are electric by the year 2030, has placed a primary emphasis on developing the value chain for batteries, also known as cells, and for the same reason, it encourages the local manufacturing of lithium-ion cells.
The government of India increased the import duty on lithium-ion cells from 5% to 10% in April 2021. Subsequently, they announced a PLI (Production-Linked Incentives) scheme, which includes financial allocations for Advanced Chemistry Cell (ACC) batteries as part of the National Programme for Advanced Chemistry Cell (NPACC), as well as for automobiles and auto components with an emphasis on promoting local manufacturing.
According to an examination of data from the government conducted by JMK Research, the following is the proportion of the whole PLI system that is comprised of batteries.
Subscribe to Our Latest Newsletter
To Read Our Exclusive Content, Sign up Now.
$5/Monthly, $50/Yearly