Increased Interest Around Dating Apps and Games in Adults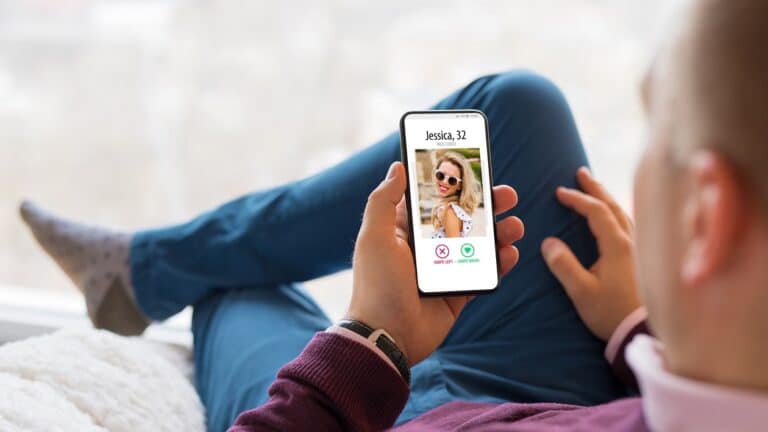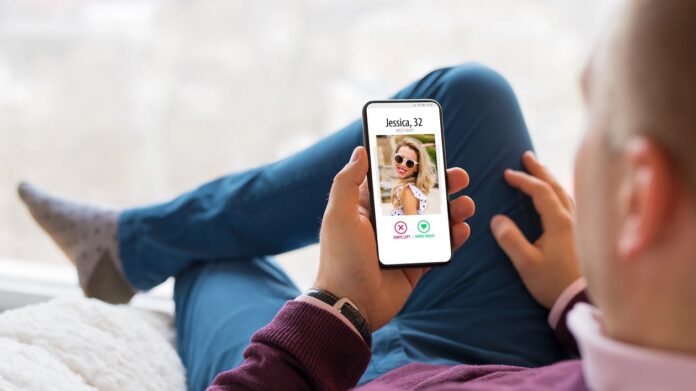 Listen to the Podcast:
The dating pool is larger than we can ever imagine. These apps have transformed how people initiate relationships or find their partners.
While some utilize these apps and games for casual hookups, others may use them to find their soulmates. Whatever the purpose, it's a convenient and exciting way for adults to break the ice and interact with each other.
People using dating apps and games have greater access to potential romantic and sexual partners than those available in face-to-face encounters. Let's elaborate on the reasons behind flourishing dating apps and games and their impact on modern relationships. Let's dig in!!
Why are Dating Apps and Games Popular?
Gone are the days dating a stranger you met online was a bizarre concept, as online dating is universally accepted nowadays. The internet is packed with over 1,500 dating apps, games, and websites, looking to draw every millennial to their product and pair them with one another.
While the online dating industry is now having a moment, it still makes sense to discuss some significant reasons why adults gravitate toward these platforms.
Massive options
Who on this planet doesn't like options, especially when it comes to choosing your partner? Unlike traditional matchmaking, these apps allow users to find what exactly they are looking for (you can say consider it as a "customized partner/ relationship").
Dating apps and games are thoughtfully designed to cater to your requirements. Whether you are looking for casual relationships, hookups, or true love, dating apps have it all to meet your preferences. Games like summertime saga on TheLostGamer let you give an edge to your lusty nature right from the comfort of your home.
With dating apps and games, users can easily find someone with the same mindset and desires. It, thus, eliminates the possible pressure of miscommunication at the start of a new relationship.
Helps increase self-confidence
Since dating apps and games kick off initial conversations on a digital platform, they simply help increase self-confidence in some users who might be unable to cut the first turf in the real world.
Initial conversations take away some of the awkwardness, thus allowing users to keep their first impression under control. Moreover, these apps let you avoid face-to-face rejections, helping you maintain your dignity and self-esteem in the first place.
Easy to use
Yet another reason why dating apps and games are popular among adults is their ease of use. These apps are designed for matchmaking; hence, they are powered by a simple yet intuitive interface.
Most of them include an identical interface, like swiping, selfies, and short-form videos, making dating a breeze. You shouldn't be tech-savvy to utilize these apps to their maximum potential.
Plus, they are convenient and engaging while offering multiple communication modes. Users can text, video call, and even play online games to headstart the conversation.
Wider Connection
Lastly, dating apps are widely accepted among adults due to their broader connection. With such games and applications, users can personalize search parameters in terms of interests, location, and more and search for their partners accordingly.
This feature is particularly compelling to someone who may feel isolated and is looking for a meaningful connection.
The Future of Dating Apps and Games
While dating apps and games are currently hitting the jackpot, their future still seems complicated and murky.
These apps are bolstered by almighty algorithms, swiping, and location tracking, thus leaving the original concept of dating and matchmaking far behind. Since they offer a massive range of options to users, most times, people end up making wrong choices and getting hurt mentally and emotionally.
The whole idea of these apps and games is based on a few pictures and a short description, thus ignoring other personality traits that make all of us unique. The whole experience focuses on physical appearance and false reality.
At first, it can be nice to feel appreciated by random people, but that idea might become unpleasant in a short span of time. And yes, we cannot overlook the fact of safety when it comes to online dating.
The ease of rapidly creating profiles (also the false ones) goes against the possibility of knowing people, which in turn makes any kind of interaction impersonal and superficial. It also creates an insecure atmosphere since we never know what kind of person we'll end up meeting.
Wrapping Up
Dating apps and games have amassed immense popularity among adults in this fast-paced world, and the whole credit goes to the rise of VR technology and sheer accessibility. If speculations are to be believed, the next decade will see these apps emerge with more content and curation to keep people coming back for more.
While there's no harm in using online dating apps and games, it's still advised to follow a word of caution to stay safe and sound.