The Ultimate Guide to Sharing Money in GTA Online? [Without Getting Scammed]
Listen to the Podcast:
Now that you're in charge of Los Santos, you've done everything you can in GTA Online. But your friend just started playing the Rockstar Games game and asked you to help him move forward. Since you have become a millionaire in the game, you could give him some money. Learn how to give money in GTA Online.
We will talk about the ways the game lets you do things. This guide won't talk about cheats or hacks because other players and Rockstar Games don't like them. Even so, we promise you will reach your goal fast and have much more fun.
If you're curious, we'll also show you the main methods for making money in GTA Online, so you can give your friend more advice on how to make money quickly. Follow the simple instructions below. We can assure you that your friend will instantly become a Los Santos boss. We have nothing else to say except to wish you a happy reading and a good time!
How to Make Money in GTA Online?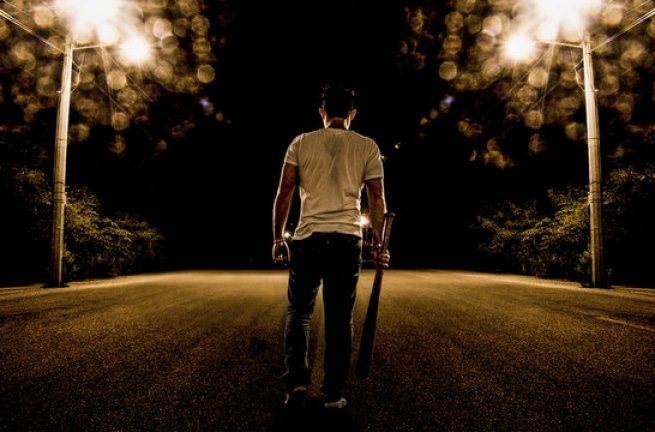 Before going into details about the procedure in How to give money in GTA OnlineI think you may be interested to know the best tips you can give your friend to reach your level and win quickly in the game world.
If your friend just started playing GTA Online, one of the smartest things he can do is probably focus on selling cars. To do this, you must take any car, even one parked, and bring it to one of the Los Santos Customs centers, which are easy to find on the game map.
Related Read: 15 Best PC Games of 2022
You can make thousands of dollars in just a few minutes this way. In this way, Lester's missions (marked with an "L" on the map) should not be taken lightly because they bring in a lot of money.
If your friend is further along in the game, it may be suggested that he complete missions, competitions, shoplifting, Last team standing, and play in Survival models. They are among the most profitable stocks provided by Rockstar Games.
How to Give Money in GTA 5 Online?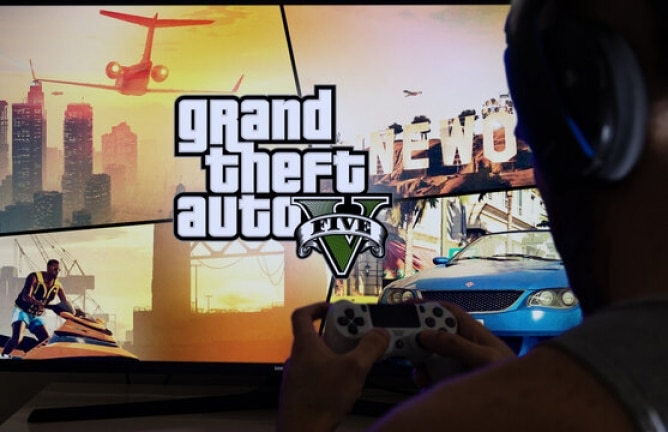 After you give your friend the above tips on making money in GTA Online, we think he is ready for you to give him some money.
In this case, the steps may differ depending on your platform, so we will show you how to give money on GTA Online from both the console and the PC.
Console Version
The console version of GTA Online implements a function specifically designed to give money to another player.
To use it, you have to go to the menu (by holding down the touchpad controller on PS4, selecting on PS3, viewing on Xbox One, or Back/Back on Xbox 360), and then select the items INVENTORY, money, and Give money one after the other. Then, choose the player you want to give to your friend and click on the article to accept.
But be careful. Rockstar Games often turns off this feature. Over the years, it has caused many problems because people can use it in ways that Rockstar Games doesn't like. Because of this, you might not be able to use this method at certain times.
If you can't give your friend money this way, try one of the methods in the next chapter, which show how to do it on a PC.
PC Version
On PCs, there is no way to give money directly to a friend in GTA Online, which is not the case on consoles. Rockstar Games has decided to eliminate this option because cheats and hacks are used on PC games much more than console games. There are, however, other ways for one player to give money to another. Let's look at a few.
As the official GTA Online rules page says, you can share the money you make from some activities with a friend. This can happen for bank robberies or events that pop up on the screen while you're traveling silently on the map.
The Procedure
To proceed, finish one of these activities (perhaps with a friend), access the menu interaction (button M 'On PC), and select the item INVENTORY. Then, press the elements money y Cash spread last activity, select the player to whom you want to give money, the amount of money (in percentage) to share, and the item to accept.
Another quick way to give money to a friend in GTA Online is to put a size over your head, take it out, and share the money with it. You must be in an advanced game stage to do this, then call Ballast and set a size for your friend.
After you've removed your character, go to the INVENTORY menu and select Cash spread last activity, as I previously explained. However, because the maximum size is $10,000, you can only give away a small amount of money this way.
If you want to give your friend much more money, hire him as CEO Activity and give him 100% compensation. To do so, navigate the INVENTORY menu and select the element CEO (followed by your company name).
Then, choose the "Hire Associates" option and choose the friend's name. Once the Boss accepts your request, you must press the Boss Challenges button, choose an activity from the list, and do it.
Once that's done, you'll need to share the money with your friend, as we said above (from the INVENTORY menu, click "money"). If your friend did that, he or she could make tens of thousands of dollars in just a few minutes. But this method only works if you are already in charge of a company in-game and have a lot of money.
Final Words
GTA Online is always changing because Rockstar Games constantly adds new features. This means there may be some differences from the methods described in this guide. Because of this, we suggest that you only use the information we have given as an example.
Subscribe to Our Latest Newsletter
To Read Our Exclusive Content, Sign up Now.
$5/Monthly, $50/Yearly