Football Tickets: How To Find Great NFL Tickets?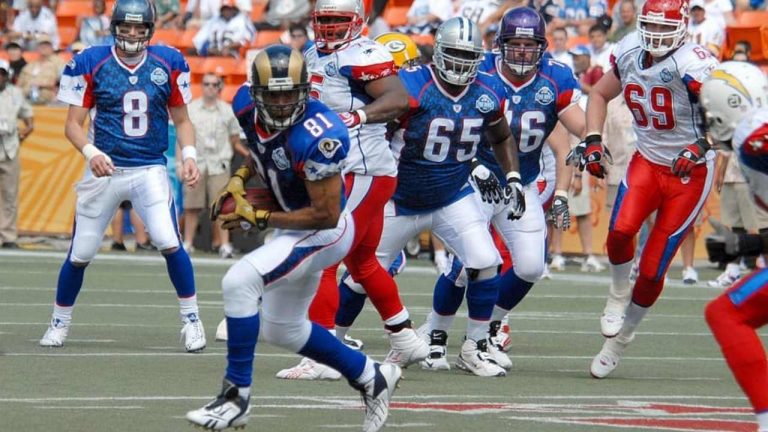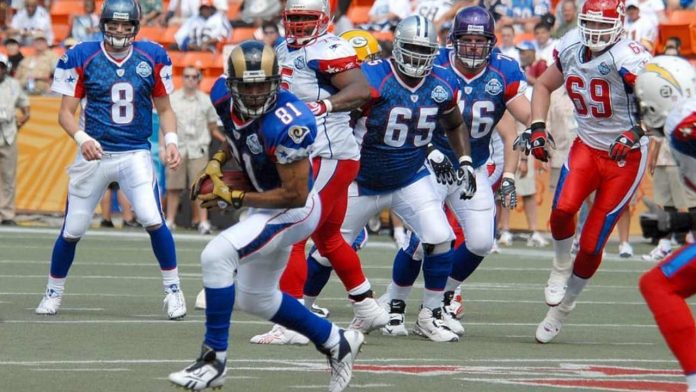 Whenever a new football season starts, you can expect NFL fans to flock into their home stadium to cheer on their favorite teams. With thirty-two teams in total, there's never a shortage of NFL football games to watch live wherever you may be. Since the teams are divided into different divisions, some cities host football matches all over the country. You can check out VIP Tickets Canada to find the right NFL football tickets for you. 
For football fans, there will be tons of ticket options to choose from. All you have to do is get an idea of where the sporting event is taking place so that you may move forward to get the tickets. There will be an array of seats to choose from with different types of views. It's up to you which seat to choose, depending on your budget. 
Thanks to modern technology and the ease of using mobile phones, you can buy tickets online with just a few easy taps. This will remove the chances of you waiting in long lines just for the sake of one or two tickets. Just make sure that you have a stable internet connection when you're preparing to get football tickets. 
When you purchase tickets online, you'll be exposed to a world of choices. The number of tickets and seating arrangements you can find is truly unbelievable. Consequently, you'll have the liberty to look through several ticket options. In the process, you're bound to find a ticket that accommodates your budget and style.
It is quite crucial to know about the demand for the tickets since some tickets for games can go sell out in just a matter of minutes. Whenever two high-ranked teams go face to face, the crowd turnout is always higher than usual. This also results in a hike in ticket prices. One way to find out the pricing of tickets is by checking out the official webpage of the football team since they usually list the rates some days ahead of the scheduled game. Since there are different types of tickets for each season game, you should know that they are priced according to the type of privileges they offer. 
If you notice that the tickets are sold out online and you desperately need to get a hold of a few tickets, you can try to reach out to ticket marketplaces. 40% of the time these tickets will be sold for under face value, so keep your eyes out for deals. You can also try contacting your circle of friends or family to find out whether they have extra tickets that they want to sell. While this is unlikely to happen, a tiny shot in the dark won't hurt anybody! 
During the NFL Playoffs, websites always see a dramatic rise in traffic since fans want to watch these games more. If you want to see your favorite team in action, be sure to set a reminder if you don't want to miss out on the ticket sale. Buying tickets online is always the first option since it provides unparalleled convenience, which you can perform in just a few simple clicks. Always be sure that the transaction is fully encrypted, and make sure that the website is a legitimate seller for these football tickets. 
When you sign up for exclusive team newsletters, you can get first-hand information on the latest ticket discounts and offers. This is a valid way to get the best possible deals when you're trying to get football tickets. With lots of privileges and advantages which you can utilize, there will be promotions and events that any fan can participate in. There are different levels of packages that the teams usually offer to fans. There are season passes that give access to all the games of a team, and there are VIP tickets that give fans different perks and benefits during the games.
The NFL regular season typically lasts for about five months. Since the football season is underway for the year 2021-22, you can use any search engine to get a list of the schedule of games that are set to take place. You can catch your favorite team going up against other squads live. But that's possible only when you secure football tickets without fail! So, make sure to hurry.
The NFL consists of thirty-two teams that are split into two conferences with sixteen teams at each conference. Under each conference, there are four divisions that teams play under. Football is a major sport in North America. Last season, the Tampa Bay Buccaneers led by Tom Brady caught that elusive Super Bowl trophy. Now you can cheer on your favorite team in their hopes of becoming the next champions for the current season. Whether you're in the rafters or floor seats, you will definitely enjoy a good game of football with your friends, and family members as the matches are always intense and competitive. 
You should know that prices for football tickets are liable to change depending on the popularity of the team. The date of the game also has a significant role because if the match is on Thanksgiving, the rates will be much higher. Also, more people will be tuned in from their television to watch matches on a national holiday. Other factors may include the rivalry of the match that's about to happen and the number of confirmed tickets for a particular match. You can expect playoff tickets to be also priced higher than the average since the stakes are higher than the regular season. 
There are tons of hair-raising matchups that are about to go down during the regular season. You could catch the Browns vs. Steelers or Eagles vs. 49ers, where the rivalries are deep-rooted between both the fans and teams. Make it a point to mark the dates of the games for your favorite team if you don't want to miss out on any action and buy the tickets you want as soon as they go live.